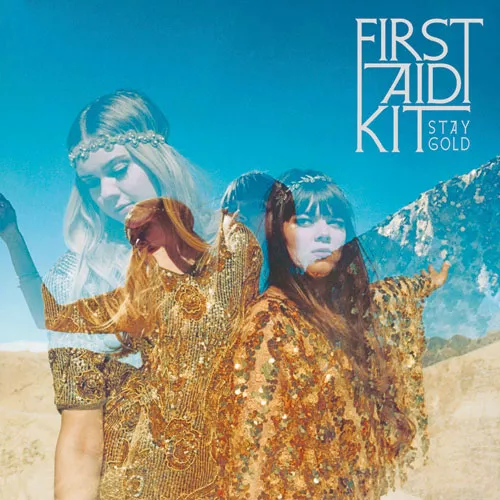 First Aid Kit, Stay Gold

If
First Aid Kit
's new album,
Stay Gold
, is any indication, the duo certainly have a clear direction. The country-inspired pop of First Aid Kit—comprised of sisters Johanna and Klara Söderberg—could easily be mistaken for Nashville's best-kept secret, but the Swedish band's music transcends anything hailing from the aforementioned city in recent memory.
Stay Gold opens strongly and bests itself with each song. Klara confidently sing-speaks on the opening track, "My Silver Lining," before she and her sister demonstrate their steadily building range as they sing, "I don't want to wait anymore, I'm tired of looking for answers/ Take me someplace where there's music and there's laughter/ … Just got to keep on keeping on." However, insight isn't all the music has to offer. First Aid Kit's stylistic diversity is evident in "Cedar Lane," a song almost reminiscent of an epic classic-rock ballad.
From start to finish, each song on Stay Gold—a nod to a Robert Frost poem—holds its own, with none overshadowing the rest. It may be too soon to tell, but Stay Gold might be among this year's best. April 1, Columbia Records (Keith Emerson)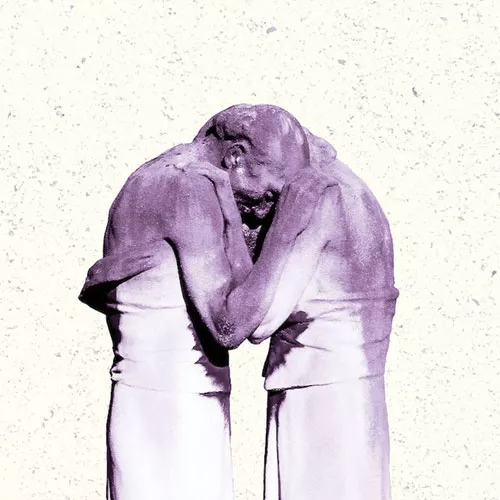 The Antlers, Familiars

The source of the underlying tension of
Familiars
, the fifth album from New York City indie-rock trio
The Antlers
, is in its title. Revealed in the word's more arcane definition—that of a guardian spirit or a shadow side of the self—is the album's central theme of duality, a sense that an entity is being guided, or in other cases, haunted, by an opposite force. "If there was ever a time when you felt completely lost and you were able to appear to yourself, to give yourself advice and shed light on your situation, what would that be like?" asks lead vocalist/guitarist Peter Silberman in the band's online bio.
That question is explored in dreamy, melancholy but richly textured piano-centric arrangements that behave like slowly spiraling whirlpools, innocently pulling the listener toward oblivion. But for its often sleepy tempos, Familiars is full of hidden sharp edges. "Doppelganger"—which gets a stunning noir feel out of a lone trumpet and Silberman's smoky but powerful falsetto—could chill bone marrow with the lyrics "If you're quiet, you can hear the monster breathing/ Do you hear the gentle tapping, my ugly creature's freezing." That beseeching by something to be allowed to enter continues in "Revisited," in the lyrics "Gently clawing at my window when I was less than awake/ I slid it up for you to slither through," which Silberman croons as lush piano and trumpet intertwine. Whether the protagonist is being hunted by a monster's claws or their own mind, it's a terrifying encounter. ANTI-, June 17 (Kolbie Stonehocker)