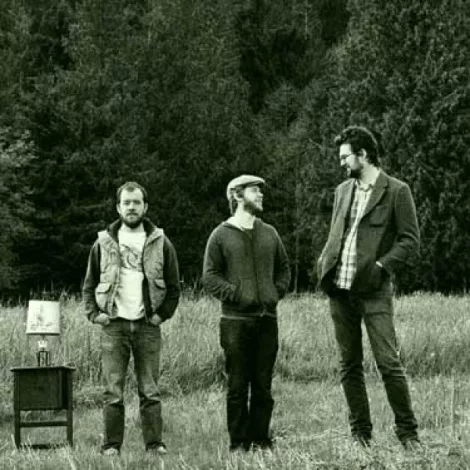 Friday April 2


THE CAVE SINGERS
What people call the "Seattle sound" has always been cause for debate, stretching as far back as The Ventures' surf stylings of the '50s. How do you slap a label on a city's musical history that includes Jimi Hendrix, Nirvana and Sir Mix-A-Lot? The innate sonic diversity of their hometown helps
The Cave Singers
' brand of intimate, rootsy folk fit right in in Jet City, but you'll be forgiven for thinking the trio comes straight out of Appalachia. Fingerpicked acoustic guitar; sparse, gut-bucket drum licks; and singer Pete Quirk's nasally vocals and periodic harmonica blasts make The Cave Singers not only a geographic oddity but a chronological one, also. This is music that floats along the decades, consistently finding a home among folkies and roots-music lovers. The Young Yet Brilliant Sleuths and David Williams are also on the bill.
Kilby Court, 741 S. 330 West, 7 p.m. All-ages.
THE LOW ANTHEM
Providence, R.I., trio The Low Anthem consists of three classical composers who eschewed the symphonic life in favor of creating hauntingly melodic folk music. But that doesn't mean they've left behind the classical world's attention to detail: On the band's most recent album, Oh My God, Charlie Darwin, they incorporate no fewer than 27 different instruments on songs that immediately conjure words like "ethereal" and "other-worldly." That type of recording approach naturally raises some issues of practicality when The Low Anthem hits the road. But rest assured, the band is packing its musical saw, accordion, pump organ and the far-too-seldom-heard nipple gong when they visit Salt Lake City. Nathaniel Rateliff opens the show. The State Room, 638 S. State, 9 p.m.
Saturday April 3
MURDER BY DEATH
Singer/guitarist Adam Turla retreated to the Tennessee wilderness on a solo camping trip to find inspiration for a new batch of songs. The Murder By Death frontman rarely had a chance for such a focused period of songwriting since the Bloomington, Ind., band started leading the vagabond life of touring musicians in 2000. "Going into the woods helped me write in a way I never would have been able to otherwise," Turla says. "There were days where I'd sit down and write for seven hours, make dinner, then sit down and write late into the night with my little camp light going." The 11 resulting songs make up Murder By Death's new Good Morning, Magpie album (arriving April 6 from Vagrant Records), and they are a remarkably worldly bunch given their genesis, veering from sparse Old West murder ballads to ornate orchestral pop with both Celtic and Latin flourishes. And while there aren't any Deliverance tales from Turla's weeks in the woods, there are odes to his favorite fireside libation on tunes like "As Long As There Is Whiskey in the World" and opener "Kentucky Bourbon." Ha Ha Tonka and Linfinity are also on the bill. Bar Deluxe, 666 S. State, 8 p.m.

Monday April 5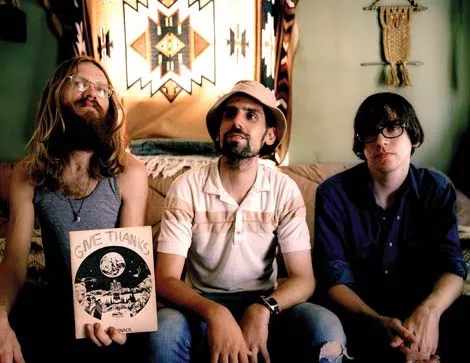 DEAD MEADOW, IMAAD WASIF
What better way to kick-start a week than a serious psychedelia-fueled brain-scrambler of a double-bill like this? In Imaad Wasif, you have a child of the hazy, drug-dazed desert rock scene of the Coachella Valley and a vet of indie-rock crews lowercase and alaska! His solo work is far more expansive than either former band, and his 2009 release, The Voidist, incorporates everything from East Indian ragas to down 'n' dirty blues-rock in its approach. Dead Meadow formed across the country, evolving out of the D.C. punk scene into a swampy stoner-rock trio with a rep for electrifying live shows. The band's new album, Three Kings, arrives April 6. The Urban Lounge, 241 S. 500 East, 9 p.m.
Wednesday April 7

SPOON
Any thought that producing their latest album themselves would drastically alter Spoon's sound was dispelled on the first spin of Transference. At this point, Britt Daniel and co. are locked into a style that makes songs like the new "The Mystery Zone" or "Got Nuffin" as comfy as older cuts from the band's decade-plus plying of the increasing masses with distinctly off-kilter time signatures and a dangerous love of dub and reggae riffage—especially considering it's a band of Texas-based indie-rock cats. Transference debuted at No. 4 on the Billboard album charts when it arrived in January, not too shabby for a band once bounced from its major-label deal after just four months. Deerhunter and Micachu & the Shapes are also on the bill. In the Venue, 219 S. 600 West, 6 p.m.

Coming Up
Passion Pit (In the Venue, April 8), King Khan and the Shrines (The Urban Lounge, April 9), Miike Snow (The Urban Lounge, April 10), Captured By Robots (Burt's Tiki Lounge, April 12), OK Go, Earl Greyhound (The State Room, April 13), Citizen Cope (The Depot, April 14), Shooter Jennings (The State Room, April 14), Lucero (The Urban Lounge, April 14), Retribution Gospel Choir (Kilby Court, April 16), The Bronx (The Urban Lounge, April 17)