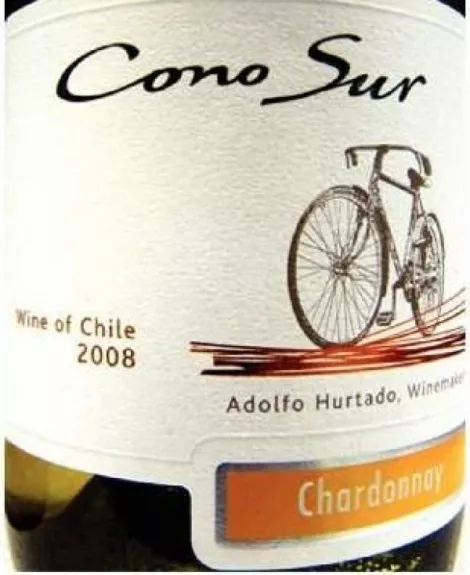 I love Chardonnay. There, I said it. It's out in the open. Chardonnay gets a bad rap from novice and expert alike. There are more styles and expressions of it than GlaxoSmithKline has pills. And, for some strange reason, there are winemakers who think they can make Chard taste better than the nice, fresh fruit that it can be. Good winemakers know the difference.

So, to the jug producers who pollute the shelves of your friendly neighborhood wine stores, I say, "A pox on thee. May the fleas of a thousand camels inhabit your pubic hair." The world is awash in badly-made Chardonnay, and the smells of cheap popcorn butter emanating from it. These are the wines that merit all the slings and arrows of wine drinking outrage I can muster.
Understanding Chardonnay requires a little patience in wading through the ocean of buttery nonsense oozing forth from seemingly every corner of the globe. That "butter" smell is the result of a process called malolactic fermentation. The primary acid in wine grapes is malic, and when the bacterial conditions are "right" during fermentation, a second step takes place when lactobacillus bacteria eat the malic acid, converting it to the softer lactic form. Hence, the name malolactic—indicating a conversion of malic to lactic acid. If the fermentation is too "clean," a winemaker adds the bacteria to help create that conversion.
The wine is then either allowed to rest in contact with the leftover dead yeast cells (lees), or it is stirred. Lees contact with stirring creates a soft, rich wine. Lees contact without stirring results in a brighter, sharper style. Then again, some winemakers forgo the second ferment stage altogether, producing a wine that's sharper and crisper still. The palate feel is obvious: crisp, higher-acid wines cause a tingle on the sides of the mouth; softer, lower-acid wines create a more velvety feel down the center of the tongue.
The winemaker's choice of fermentation vessel—oak, stainless steel or cement—also affects flavor and texture. Oak imparts tannin (texture), richness and spice flavors. Stainless steel and cement are neutral and allow more natural acidity to shine through. A winemaker may also choose to do primary fermentation in those vessels, which also, in the case of oak, enhances richness.

That's all well and good, but how do I, Joe or Josephina Six Pack, tell the difference? Well, read the label. Alcohol is a good indicator. Anything with 14 percent alcohol or higher indicates ripe fruit that spent more time on the vine developing higher sugars and resulting in a wine with higher alcohol. Fermentations from these highersugar vintages are harder to keep "clean" and will likely undergo some malolactic fermentation, resulting in that buttery softness. It's not necessarily a bad thing; it's just bad when it's done badly.

A good survey of Chardonnay styles can be sampled for $15 a bottle or less. Cooler-climate styles, those with more tingly acids and bright vivid flavors, come from more northerly regions: Oregon, Sonoma, Mendocino, Burgundy (France) and the Alto Adige (Italy). As a plus, many of these region's producers also abstain from excessive use of oak, particularly Italy and France. Warmer-climate styles, those with more obvious plushness, come from warmer areas: Santa Barbara, Central Coast, Australia and South America, for example.

As you taste your way around the world, pay close attention to the mouthfeel and texture of each Chardonnay. The best of the bunch will leave a strip of concentrated flavors—or "finish"—down the dead center of your tongue. Great Chardonnay makers know when to get the hell out of the way.