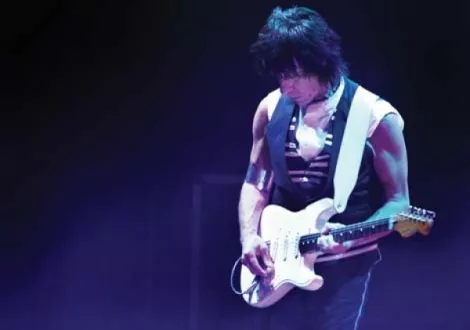 United Concerts opened The Depot five years ago with visions of filling the 1,200-capacity room with shows five nights a week and fans who would show up every night to have drinks with friends, no matter who was playing on stage.
It didn't exactly work out that way.
Instead, thanks to a combination of a rough economy, confusion among some fans about the location and management learning how to run a club on the fly, they often found the room relatively empty, and discovered that booking acts was tougher than expected.
"We were trying to follow a model of similar rooms in other cities, hoping to make it a destination and not just a concert venue," says Dave McKay, United Concerts vice president. "We had several acts that we booked for two nights, which was a huge mistake … Our theory was that people would come the first night, word would spread, and we'd get a bigger crowd the second night. That didn't happen.
"It's an expensive venue, between lights and security and doing everything the way we do it. It was an expensive experiment, and we quickly retooled that."
Part of retooling was limiting the number of shows from the more than 100 booked its first year to the 30 to 40 that typically make up an annual slate now. They also started doing some $5 shows with the likes of The Temper Trap and The Gaslight Anthem to introduce new fans to the venue, offered beer specials and delved into the jam-band scene, tapping into one of the most active gig-going audiences around.
United's retooling seems to have worked, as The Depot celebrates its fifth birthday this winter, a seeming lifetime since those early shows with The Roots and Los Lobos. McKay says The Depot has "finally come into its own" in the past 18 months, with more fans buying more tickets to more shows, and bigger artists actually asking to play there.
Among the names McKay says would have been unimaginable playing The Depot at the beginning is Jeff Beck; the Rock & Roll Hall of Famer and vet of The Yardbirds and The Jeff Beck Group will be playing The Depot for the first time in April.
That announcement, exclusive to City Weekly, comes hot on the heels of Beck garnering five Grammy nominations for his 2010 album, Emotion & Commotion, including nods for Best Rock Album, Best Pop Instrumental Performance (for the song "Nessun Dorma") and Best Rock Instrumental Performance (for the tune "Hammerhead").
Attracting the likes of Beck, and other big names, makes booking the place a less challenging ordeal than it once was.
"It becomes easier for me to talk to an agent and say, 'Well, B.B. King played there, and Chris Isaak played there. The Dead Weather and Black Keys played there,' " McKay says. "Then, suddenly, everyone's ears perk up."
JEFF BECK
The Depot
400 W. South Temple
Wednesday, April 13
$55
On sale Saturday, Jan. 29, 10 a.m.