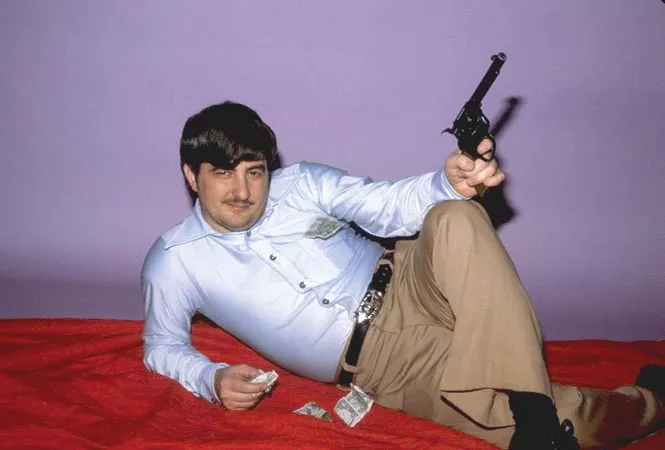 Truth may be stranger than fiction, but that doesn't mean that truth is better than fiction.
As case in point, consider The Dog, Allison Berg and Frank Keraudren's decade-in-the-making documentary about John Wojtowicz, whose robbery of a Brooklyn bank in 1972 to pay for his lover Ernie's sex-change operation inspired the 1975 drama Dog Day Afternoon. Wojtowicz tells much of the story himself, through interviews conducted before his death from cancer in 2006. He's quite a character, relating his life—from a neighborhood kid to a Vietnam vet to a gay-rights activist to a celebrated felon—with foul-mouthed frankness, while still often providing on-camera "direction" to make it clear he's trying to drive this version of events.
The Dog definitely provides fascinating bits of trivia, including the fact that Wojtowicz ultimately paid for Ernie's gender-reassignment surgery from the payment for the movie rights. But there's a frustrating formlessness to the movie, throwing in information about Wojtowicz's family history—such as his institutionalized special-needs brother—without a sense for how that footage helps inform the narrative. It's comprehensive, but that doesn't make it complete.
Sidney Lumet's Dog Day Afternoon, on the other hand, takes Wojtowicz's single moment of infamy and crafts a riveting combination of crime procedural and kick-ass character study. Right from the "scenes of the city" prologue, Dog Day turns this incident into something that speaks to a particular moment in an edgy early 1970s New York City—a post-Stonewall city of people figuring out identities, and bubbling with anti-establishment anger and a nascent culture of exploitation media. Add in Al Pacino's blistering performance as Wojtowicz surrogate Sonny—who swings astonishingly between anxious uncertainty and folk-hero bluster—and you've got a version of this story crackling with the energy that comes from understanding how dramatic truth can be its own worthy goal.
THE DOG

DOG DAY AFTERNOON