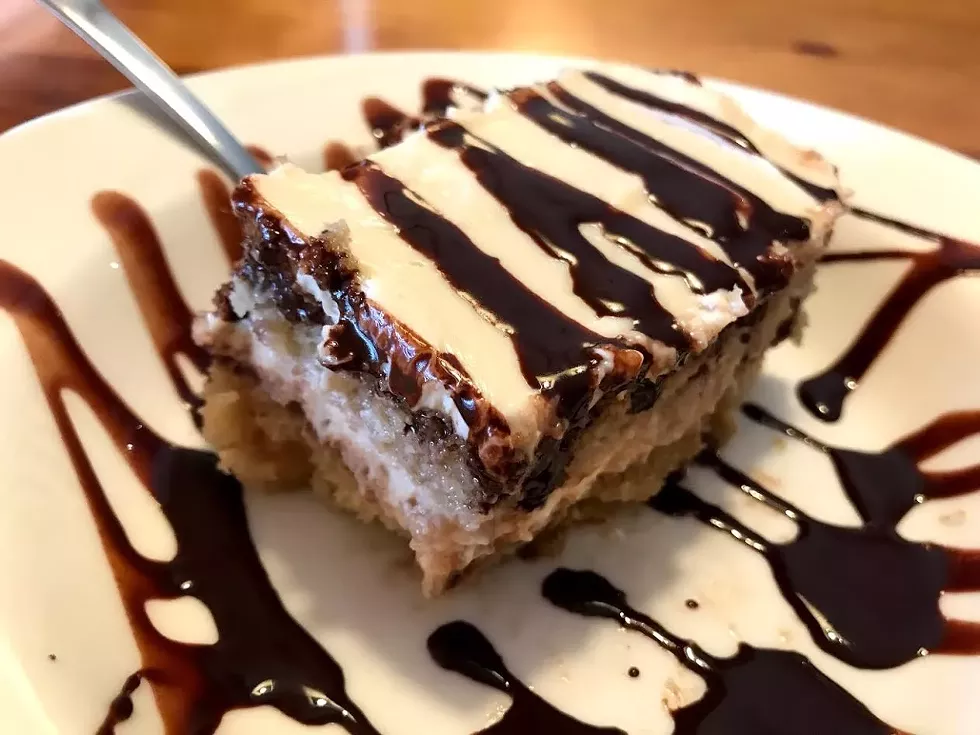 Despite my carnivorous tendencies, Utah's vegan restaurants and I are simpatico. Nothing quite revs up my culinary engine like trying plant-based cheesecake and learning what vegan magic went into creating such a tantalizing dessert. But this wasn't always the case. I used to believe that vegan food was flavorless and unimaginative—the kind of thing people ate for fuel rather than for pleasure.

My first visit to Vertical Diner (234 W. 900 South, 801-484-8378) back when it was on West Temple changed that perception.
I was surprised to be welcomed into a cozy neighborhood diner and peruse a menu that included hamburgers, breakfast burritos and ice cream. At the time, I suppose I thought vegans were a lot like Todd Ingram from Scott Pilgrim vs. the World—aloof, powerful and somehow better than me. But then I tried a plate of Dude Cakes ($12.50) and it all made sense. Good food is just good food, and that maxim has guided the Vertical Diner since Day 1.
It's no secret that Salt Lake's vegan restaurant scene is exploding, and a huge part of that comes from the fuse Vertical ignited back in the day. It originated as the sister restaurant to Sage's Café, which chef Ian Brandt opened in 1998. But it wasn't long before the two entities merged, creating the culinary colossus of today. Now, the restaurant maintains two locations, one in Central Ninth and the other at 368 E. 100 South. Throughout the 20 years that Brandt has been in business, his ability to adapt to change, build a strong community of local support and conceive of bonkers ways to incorporate tofu into diner food has cemented Vertical's place as a staple of Utah's food scene.
Now that we've properly venerated Vertical Diner for its profound influence on local meatless and dairy-free dining, let's get down to business. Rookies are going to want to hang out in the burger section of the menu for two reasons: One, burgers are universally accessible, and two, they're named after celebrities—the Ian MacKaye ($10) is my personal favorite. It's a patty made from lentils topped with grilled mac and "cheese," served with lettuce, tomato and onions. It comes with a side of carrot sticks or tortilla chips, but I recommend springing three bucks more to get an order of the excellent house fries.
This particular burger stands out because it's a prime example of the decadence and restraint that Vertical Diner does so well. The mac and cheese is made with a silken tofu sauce that's flavored with nutritional yeast—and it's fantastic whether it's on top of a burger or on its own. It was one of my wife's go-to cravings when she was pregnant, so I'll always have a bit of nostalgia toward this particular dish. The patty is more of a launchpad for the surrounding flavors and textures, but this is a burger I love just as much as any ground beef variety. It's hearty, filling and extremely fun to eat.
Once you've built up enough of an appetite, consider summiting The Mountain ($10.25), a glorious food pile of hash browns, grilled peppers and onions, along with the diner's famous tofu scramble, a riff on classic scrambled eggs. As if that wasn't mouthwatering enough, they top it all off with some of their stellar cheese sauce and a choice of grilled mushrooms, tempeh sausage or bacon. The sheer size of this monument to breakfast food is jaw-dropping enough, but it combines all of the flavors that make the most important meal of the day so memorable.
If this isn't extreme enough for you, then let's take a moment to revisit my beloved Dude Cakes. I ordered these for the first time solely because of the name—I paid scant attention to the kitchen-sink level of their list of ingredients. They start with two gigantic pancakes stuffed with sausage, caramelized onions, grilled peppers and mushrooms, and are topped off with a fistful of fries and then slathered in gravy. It's the siren song I can't resist during my repeat visits. Sure, I try to branch out to one of their salads, but the Dude Cakes are always victorious.
I've been sold on Vertical Diner since my first visit, but it wasn't until later on in our relationship that I started to explore their dessert menu. The banana split ($7), made with coconut milk-based ice cream, is a solid pick—it's huge, gooey and complements just about everything on the menu. During my last visit, the waitress recommended the tiramisu ($7, pictured), which piqued my curiosity. It arrived drizzled with chocolate sauce, and it bewitched me from the very first bite. Maybe it was the fact that outside temperature was pushing 100 degrees, but the cool, silken texture of the treat before me was exactly what I needed at that point in my life—and I can see it being exactly what I need at other points in my life coming very soon.
Regardless of your gastronomic ideology, Vertical Diner is a safe place for those who enjoy good food prepared with love. The Vertical crew has been creating food from the heart going on two decades, and here's hoping it continues to do so for the next 20 years and beyond. I truly can't conceive of a world devoid of delectable Dude Cakes.
AT A GLANCE
<!—StartFragment—>
Open: Sunday-Thursday 9 a.m.-10 p.m.,
Friday and Saturday 9 a.m.-11 p.m.
Best bet: Any of their celebrity-named burgers
Can't miss: The silky tiramisu