FRIDAY 6/16
Chris Bodily and Heather Romney: Strange News from Another Star

When two artists come together to display vastly different work in the same space, the narrative created just by walking from one end of a gallery to the next is striking. It transports viewers from the world of one artist to the other, inviting them to draw ties between the two. This striking interplay can be found during the upcoming opening reception for illustrator Chris Bodily and photographer Heather Romney in the exhibition Strange News from Another Star.
Bodily has been working under the title "hatrobot" for more than 15 years. His body of work features some of his original ink drawings. "It isn't often that I show the originals, but I think the line is what makes my work unique," he says via email. "It's a body of my favorite pieces from the past three years." Art is catharsis for Bodily—acting as a way for him to deal with his bipolar disorder. His pieces have a characteristic combination of striking beauty and intense darkness, making each one deeply compelling.
Romney, who graduated with a BFA in photography in 2014, displays a similar darkness in her work (the exhibition's title piece is pictured). "My photography deals with repressed and difficult emotions, like depression and anxiety," she explains. "This whole project stemmed from Herman Hesse's short story 'Strange News from Another Star,' about two different stars." Her conceptual visual project deals with the juxtaposition of beauty and horror in the dream world. (Andrea Wall)
Chris Bodily and Heather Romney: Strange News from Another Star @ Downtown Artist Collective, 258 E. 100 South, June 16, 6-9 p.m., downtownartistcollective.org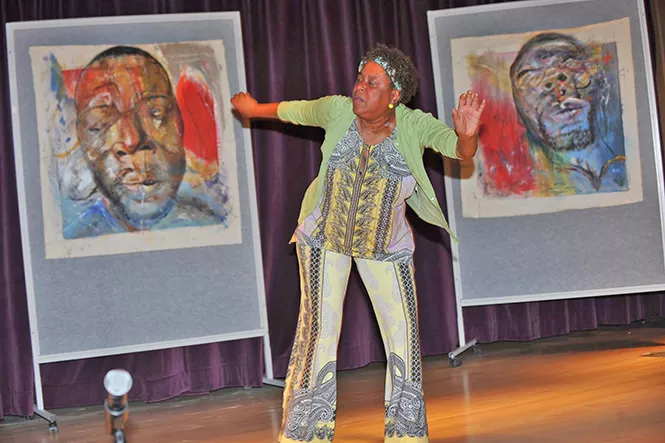 SATURDAY 6/17
Juneteenth Celebration

The history of Juneteenth is a history of justice coming late—the June 19, 1865, arrival in Texas of Maj. Gen. Gordon Granger to inform slaves there that they were free, nearly two-and-a-half years after the Emancipation Proclamation. Today, it's an opportunity for African-Americans to celebrate their resilience in the face of ongoing obstacles to true equality.
Utah's Juneteenth celebration history goes back nearly 65 years, according to Betty Sawyer, director of the Juneteenth festival. Organized by the Project Success Coalition, the celebration has been centered in Ogden for many years. For 2017, however, the festivities extend over two days, with separate events in West Valley City and Ogden that both feature food and family activities. In West Valley City, at the Utah Cultural Celebration Center, the itinerary includes Atlanta-based hip-hop artist Yung Joc, Burundi drummers, the Miss Juneteenth Pageant, storytelling and genealogy workshops. At the Ogden City Amphitheater, gospel recording artist Joshua Rogers and the George Brown Jazz Quintet are among the music performers, with additional poetry and storytelling presentations.
During a turbulent political year, Sawyer sees Juneteenth activities—which also include the June 16 Black Town Hall Meeting—as a time of thoughtful action. "In light of numerous events of the past few years," Sawyer says, "and those concerns being exacerbated by our current political climate, Juneteenth represents an opportunity to give voice to issues, challenges and opportunities, along with offering a time for healing and reconciliation." (Scott Renshaw)
Juneteenth Freedom & Heritage Festival @ Utah Cultural Celebration Center, 1355 W. 3100 South, West Valley City, June 17, noon-9 p.m., free; after party feat. Yung Joc, June 17, 7 p.m., $10-$50; Ogden City Amphitheater, 343 E. 25th St., Ogden, June 18, noon-9 p.m., free, projectsuccessinc.org
MONDAY 6/19
Space Venture Coalition

Many images come to mind when one hears the word "opera." It might be a soprano in a horned helmet, or fanciful period pieces with magic flutes. It's less likely that you'd picture the crew of a starship exploring the galaxy in search of intelligent life, and responding to a signal from Planet CR-675.
Provo-based Space Venture Coalition isn't specifically out to re-define opera, however. According to Alex Vaughn, one of the project's co-creators, it was simply an attempt to produce a live music experience that makes for an entertaining show. "[Composer Jared Clark Gay] essentially wanted to create a show that people could go to, whether you knew the music or not, and have a good time," Vaughn says. "He found he could love an artist, then go to their show and not have a good time. He's obsessed with space and music, so it naturally fell into this big production."
The show takes the form of a 60-minute, family-friendly performance, including elements of audience participation. "As soon as you get your ticket, it's like you're getting aboard the ship and you're part of the crew," Vaughn says. "When we're fighting the bad guy, we have everyone pull out their kazoos."
This week's performance at the Tower Theatre marks their Salt Lake City debut, and Space Venture Coalition has been selective about choosing its venues in order to provide the production value they want to deliver. Projected background animations also contribute to the immersive experience. Join the adventure; bring your kazoo. (SR)
Space Venture Coalition @ Tower Theatre, 876 E. 900 South, June 19, 7 p.m., $10, wearethesvc.com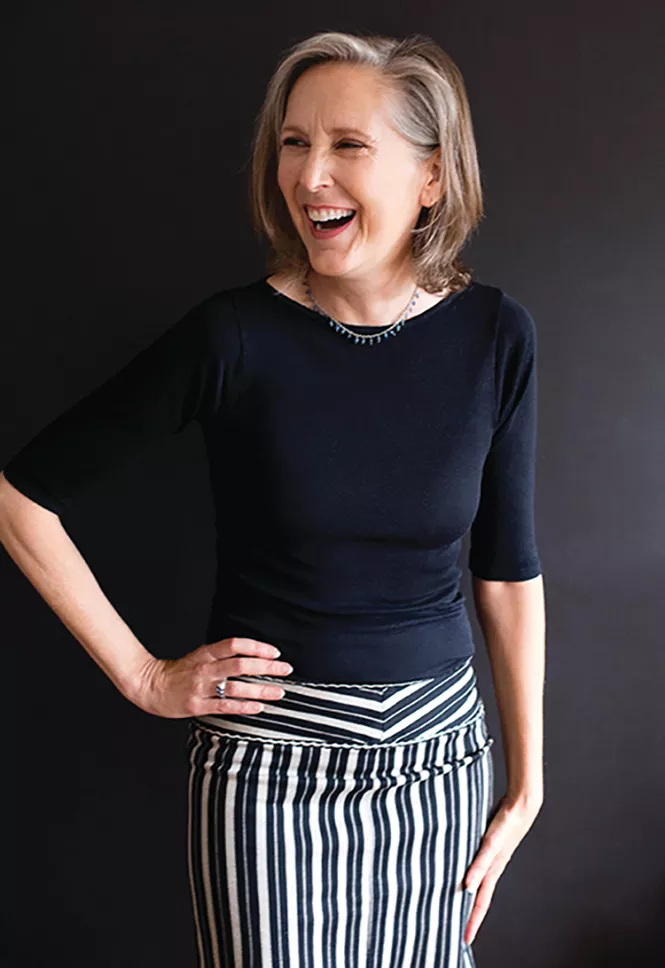 WEDNESDAY 6/21
Mary Roach: Grunt

Mary Roach is an investigative connoisseur of the odd and overlooked. Despite her background in magazine writing for publications like Vogue, National Geographic and Wired, her focus has now centered on books. Her latest, Grunt: The Curious Science of Humans at War, is a close examination of the military's less-documented difficulties ranging from penis reconstruction after bomb blasts, hearing loss caused by gunfire and even debilitating diarrhea during active duty.
If you've ever watched Mike Rowe's show Dirty Jobs, then Roach's approach is recognizable: It's obvious she is driven as much by raw curiosity as by her fondness for unfamiliar and exotic worlds. She provides a stunning level of research about each seemingly trivial subject that forms a picture enlivened by the individuals it impacts.
Although Grunt's subject matter is not as obviously humorous as her previous research topics—like death in Stiffs or sex researchers in Bonk—the book is just as enjoyable. Much of it comes from the contrast between Roach and her surroundings. "I'm an outsider to the world of the military, and my tone can be irreverent and cavalier," she says via email. "There was a feeling of needing to tread carefully." You can picture this running through her head as she somehow talks a lieutenant into sending a base-wide email request for "diarrhea stories."
If you're interested in the military or the unusual, let Roach be your guide as she describes the duality of flies both as disease-spreading nuisances and helpful necrotic-skin-munching maggots. (Rex Magana)
Mary Roach: Grunt @ Main Library Auditorium, 210 E. 400 South, 801-524-8200, June 21, 7 p.m., free but reservation recommended, wellerbookworks.com