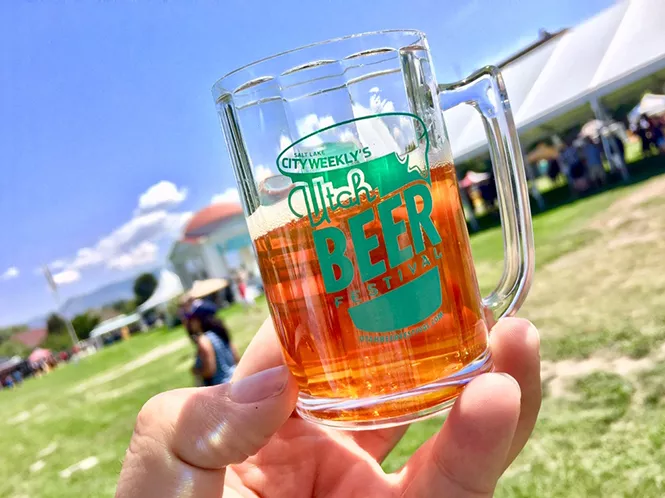 THURSDAY 8/16
Jana Richman: Finding Stillness in a Noisy World
In her two novels—2008's The Last Cowgirl and 2013's The Ordinary Truth, both winners of City Weekly Artys Reader's Choice awards—Utah author Jana Richman mined a rich sense of local geography and history to tell stories about families and the impact their surroundings has on their lives. But Richman is also an accomplished non-fiction writer, from her memoir Riding in the Shadows of Saints to New York Times editorials. And at her best, she's always exploring the way people are shaped by their world.
Finding Stillness in a Noisy World finds Richman meditating on a life that has taken her from Utah's West Desert to New York, from the urban life of Salt Lake City to the isolation of Escalante. In so doing, she contemplates big-picture issues like observing the effects of climate change, and the way humans keep attempting to exert control over the natural world, even in their well-intentioned efforts to bring back into balance environments that were altered by human activity in the first place.
Mostly, however, she tells personal stories that ring with the efforts of one woman to find the kind of place in which she can feel at home. Whether considering if her desire for solitude is a virtue or a fault, spending a chapter on many different kinds of walking or pondering the sensuality of dirt, Richman makes the landscape a character, a companion that sometimes challenges her and sometimes provides comfort. Join her on her funny, lyrical, honest journey through that landscape. (Scott Renshaw)
Jana Richman: Finding Stillness in a Noisy World @ Weller Book Works, 607 Trolley Square, 801-328-2588, Aug. 16, 6:30 p.m., wellerbookworks.com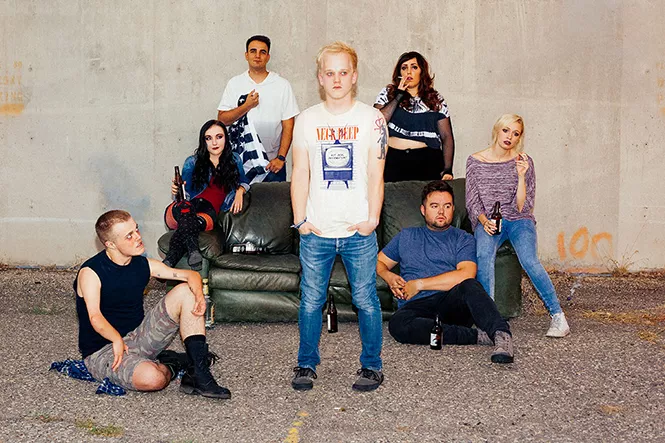 THURSDAY 8/16
Good Company Theatre: Green Day's American Idiot
Although The Clash, the Ramones and even the Sex Pistols had some success in breaking down the barriers between punk and the mainstream, it wasn't until Berkeley-based upstarts Green Day started selling millions of albums that the masses caught on. Green Day reached the pinnacle of success with 2005 punk-rock concept album American Idiot, which not only reaped massive sales but critical kudos and a Grammy for best rock album
Still, nothing could have prepared the public for what came next: a Broadway adaptation that followed the lead of Jesus Christ Superstar and The Who's Tommy by imagining a musical born from rock 'n' roll rebellion. With a book by Green Day's Billie Joe Armstrong and director Michael Mayer, music by the band and lyrics from Armstrong, the narrative revolves around disillusioned young people who find themselves wholly disconnected from society. Inspired by the events that transpired following the Iraq War, American Idiot earned two Tony Awards, a Tony nomination for best musical and a Grammy nod for Best Musical Show Album.
"American Idiot is a great show for this moment because it does not shy away from anxieties about everyday life," said Alicia Washington, founder and co-director of Good Company Theatre. "The characters in the show grapple with the mess of trying to buck against a system that feels rigged against them. Ultimately, though, there is a sense of hope for the future embedded in the rebellious, punk energy of the music and the show." (Lee Zimmerman)
Green Day's American Idiot @ Good Company Theatre, 2404Wall Ave., Ogden, Aug. 16-27, 8 p.m., $20-$25, goodcotheatre.com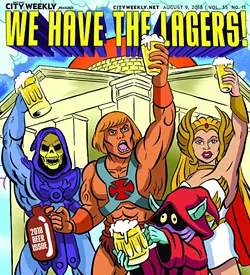 SATURDAY 8/18
City Weekly's Utah Beer Festival
Once upon a time, there was a land in despair. For upon that land, there was a great thirst, crying out to be quenched. These were the dark days before Utah had a beer festival, a grand weekend celebration of grain, hops and the mystical art of turning them into a glorious beverage.
For nine years now, that despair has been lifted every August. The City Weekly Utah Beer Festival gathers more than 50 local and national brewers—from Fisher, Kiitos, Roha, Squatters, Wasatch and Uinta to Sapporo, Guinness and Samuel Adams—giving attendees a chance to sample specialty offerings of stouts, IPAs, wheat beers, Pilsners and more. "By coming to the Utah Beer festival this year," City Weekly marketing manager Samantha Smith says, "not only are you supporting local brewers by sampling more than 200 beers and ciders, but you also are supporting local news organizations, local food trucks and local merchandise vendors, including outdoor gear companies. ... Every year the Utah Beer Festival gets bigger and better, and I can't wait to show everyone how we've improved and expanded."
Even if you're not a beer-drinker, you can enjoy great local music from Starmy, Daverse, Rumor Has It, The Vitals and more. Plus, proceeds from ticket sales go toward efforts to educate the public about the importance of a free press in a time when the press is under attack, while also providing internship and scholarship opportunities for aspiring journalists. Let us quench your thirst for information—and quench your actual thirst, as well. (SR)
9th Annual Utah Beer Festival @ Utah State Fairpark, 155 N. 1000 West, Aug. 18-19, 2 p.m.-8 p.m., $5-$30, utahbeerfestival.com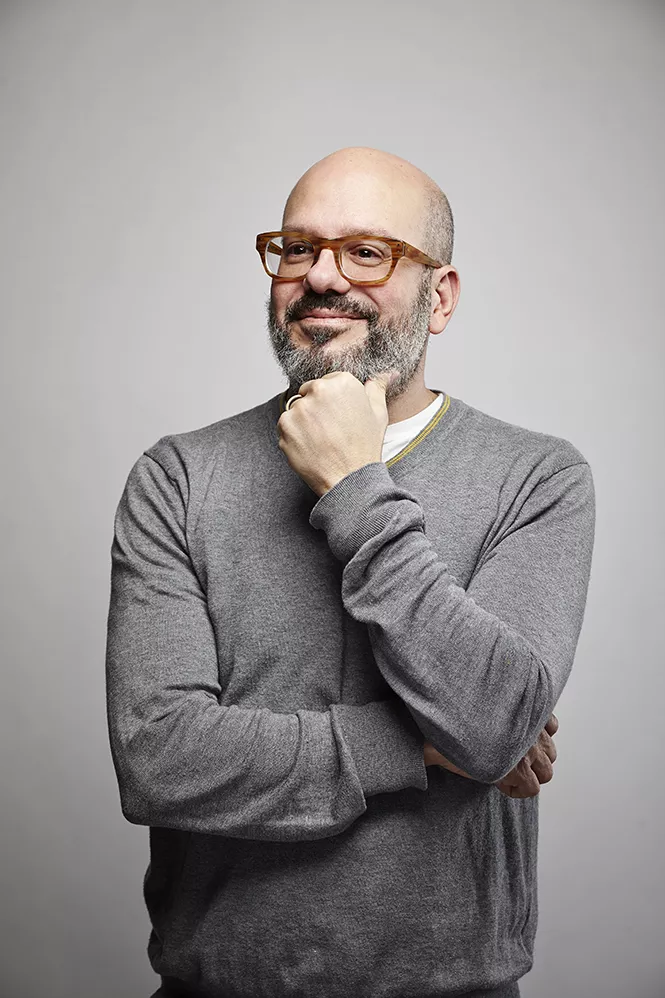 WEDNESDAY 8/22
David Cross: Oh Come On
David Cross has had such a long, successful career in film and TV that it's easy to forget his origins are actually in stand-up comedy. Cross cut his teeth in the booming Boston stand-up scene of the mid-to-late 1980s. He's continued to perform and tour as a comedian on a semi-regular basis for the past 20-plus years, even after reaching greater success with his roles in Mr. Show with Bob and David, as never-nude Tobias Fünke on Arrested Development and as the voice of Crane in the animated Kung Fu Panda franchise.
Cross' comedy—an acidic, often confrontational blend of absurdist observational humor and provocative, irreverent political commentary (mostly the latter)—feels more of-the-moment than ever in the Age of Trump. However, his most recent Netflix special, 2016's Making America Great Again, treated the then-Republican-nominee as the sort of harmless joke many comedians were making him out to be at the time—a decision Cross regretted so much after Trump's election, he subsequently pledged 100 percent of the revenue from sales of the album to the ACLU.
On his new Oh Come On tour, he seems to have learned a bit from his mistakes, claiming in a recent Forbes interview that his new Trump-oriented material will be "more about [Trump's] fans," because "that's what's still going to be relevant 10 years from now." Cross also reports his new material covers "hard-hitting stuff that no one is talking about," such as "the difference between dogs and cats .... How bitches be wanting money. Ironing." Oh come on, indeed. (Nic Renshaw)
David Cross: Oh Come On @ Kingsbury Hall, 1395 E. Presidents Circle, Aug. 22, 8 p.m., $35, tickets.utah.edu