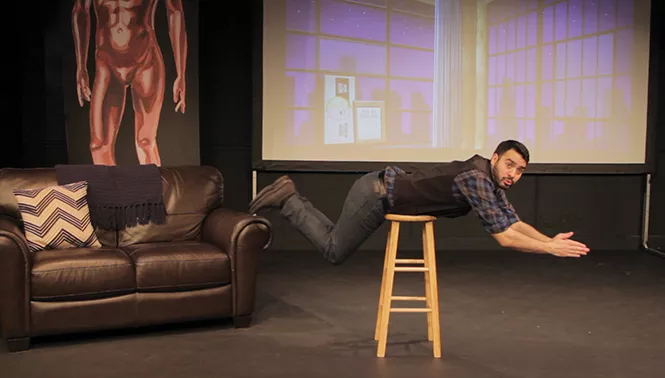 THURSDAY 12.1
Men Are From Mars, Women Are From Venus Live
Some conflicts seems inevitable. Will peace will ever come to the Middle East? Will Democrats and Republicans ever find common ground? Will Kanye West ever get along with anyone? Can you and your neighbor ever get along if he doesn't stop gardening in the nude?
Actually, the odds of a resolution for the above are far better than ever finding one when it comes to the war between the sexes. It clearly has to do with more than men learning to put the toilet seat down.
John Gray's ever-popular book Men Are From Mars, Women Are From Venus attempted to explore the underpinnings of that eternal struggle by defining the things that make males and females so dynamically different. While its ultimate goal was finding common ground, as a successful Off-Broadway play, it's a source of reliable entertainment, an opportunity to laugh at our human foibles. If we can't see the humor in ourselves, let's at least embarrass our partner.
Maybe?
Mindy Cooper, the show's director, provides her own perspective. "I watch audiences laugh, laugh harder and nod at each other to say, 'Yup, that's us,'" she says. "And I get to see them snuggle closer together in their seats and leave hand in hand. A shared evening of ideas for keeping your relationship strong, woven together with humor, pathos and universal stories."
Aw, that's sweet. Can you say, "date night?" (Lee Zimmerman)

Men Are From Mars, Women Are From Venus Live! @ Rose Wagner Center, 138 W. 300 South, 801-355-2787, Dec. 1, 7:30 p.m.; Dec. 2, 8 p.m.; Dec. 3, 4 p.m. & 8 p.m., $50. ArtSaltLake.org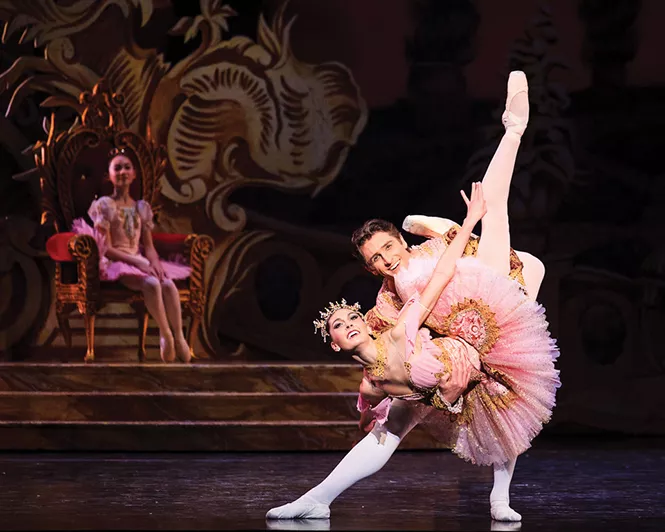 FRIDAY 12.2
Ballet West: The Nutcracker
Storytelling, recalls Ballet West's first ballet mistress Bene Arnold, came easily to Willam Christensen, the company's founding director. Perhaps the greatest testament to his skills is The Nutcracker ballet, which has been packing Capitol Theatre seats for 61 years.
Originally a small, one-act ballet performed by the world's greatest European companies, The Nutcracker was re-imagined by Christensen in 1944, who turned the Christmas classic into a full-length performance for the San Francisco Ballet. It is this version that survives today on the stage of the Capitol Theatre.
Through the decades, Christensen's staging of the ballet has remained mostly untouched, though set designs and costumes have received periodic updates. This year marks the end of an era for Ballet West, as dancers perform for the last time with sets and costumes created under Christensen's direction almost 30 years ago. Come next winter, the Rat King, the Sugar Plum Fairies and the magical castle will look just a little bit different.
To celebrate The Nutcracker's history—and to give audiences a sneak peek at the future production's new look—the company presents Nutcracker Memories, a free exhibit on display at the Capitol Room in the Jessie Eccles Quinney Ballet Centre. Patrons can learn about this incredible cultural treasure, and see behind-the-scenes sketches from the new production. Meanwhile, families with young children won't want to miss Ballet West's on-stage Sugar Plum Parties, when young audience members can join characters from the ballet for refreshments and treats. (Katherine Pioli)

Ballet West: The Nutcracker @ Capitol Theatre, 50 W. 200 South, 801-355-2787, Dec. 2-26, 7:30 p.m.; Saturday matinees, 2 p.m., $20-$88; Sugar Plum Party, $11. BalletWest.org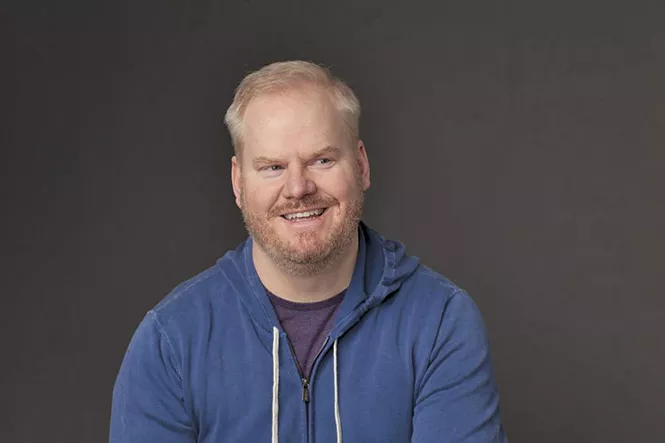 FRIDAY 12.2
Jim Gaffigan
Jim Gaffigan has practically become America's smartass uncle—the guy who pops in and jokes with the kids about how stupid something is, then participates because it's the nice thing to do. For years, Gaffigan has built a career in stand-up comedy, becoming one of the most successful touring acts in America. But lately, he's expanded his reach to television, like two seasons of The Jim Gaffigan Show on TV Land.
"I thought it was great," Gaffigan says in an email. "The show was gaining momentum, which is difficult because not a lot of people have cable, and finding TV Land was never easy for some people to do. Now I'm grateful that Season 2 is on Hulu so people can watch."
He also plays a leading role in the upcoming season of Fargo, adding to his TV duties along with being a contributor on CBS Sunday Morning. Ultimately, it's his stand-up performances that drive him as he's currently touring the country again.
"I love stand-up comedy," he says. "It's amazing how I feel like I'm getting better at it. Fully Dressed is my fifth hour of stand-up that I've developed, and the experience as a comedian never disappoints. It's always exciting and in certain places, like Salt Lake City, I know I'll come up with some new material."
You can catch Gaffigan this week, bringing a set of entirely new material (and maybe another chat about Hot Pockets), as he visits SLC for "fry sauce. And the audiences." (Gavin Sheehan)

Jim Gaffigan @ Vivint SmartHome Arena, 301 W. South Temple, Dec. 2, 8 p.m., $37-$57. JimGaffigan.com
SATURDAY 12.3
Maureen Dowd and Carl Hulse
To say that it has been an interesting year to be a member of the media covering American politics would be a nuclear understatement. From direct attacks by the man who will now be president to criticisms from members of the public that the media made his ascension too easy, reporters and pundits have found themselves on the defensive. Now that the election is behind us, huge questions remain about how journalists will cover a Donald Trump administration in an era when so many of the old rules no longer seem to apply.
In an attempt to answer questions about this unprecedented political year in America's life, New York Times journalists Maureen Dowd and Carl Hulse decided to tour together, offering their unique perspectives and answering audience questions on what happens next. During a pre-election stop at the University of Chicago, Dowd described Trump as "post-substance"—and we all wonder what that portends.
Dowd is now in her third decade as an op-ed columnist for the Times, and a Pulitzer Prize winner for her columns about the Bill Clinton/Jennifer Lewinsky scandal. Her new book, The Year of Voting Dangerously: The Derangement of American Politics, collects her recent columns about Hillary Clinton and Trump. Hulse, the Times' chief Washington correspondent, has been covering Congress for the paper since 2002. Together, they offer two distinct perspectives on the strange creatures who run our government, and how many of our worst nightmares—or desperate hopes—for the next four years might come true. (Scott Renshaw)

Maureen Dowd and Carl Hulse @ Eccles Center, 1750 Kearns Blvd., Park City, 435-655-3114, Dec. 3, 7:30 p.m., $29-$79. EcclesCenter.org