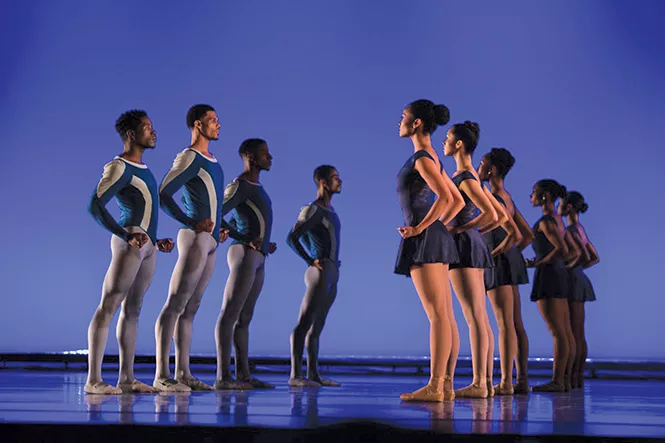 THURSDAY 1/25
Collage Dance Collective
For all its beauty and grace, ballet has an image problem. It can be seen as elitist, boring and inaccessible—especially for people who aren't white.
Collage Dance Collective is working to change this perception. With classically trained ballet dancers from around the world, the company strikes an impressive presence on stage for its technical skill and for the monumental fact that none of the performers are white. Serving as a platform for professional dancers of color, it has programs introducing kids from diverse backgrounds to ballet, with the goal of systematically diversifying the art form.
Kevin Thomas, Collage Dance's artistic director, says every aspect of these performances works to engage people, particularly those of color, to explore arts they've traditionally been excluded from. "What's unique is that not only is the company made up of predominately people of color, and [who] are classically trained, but that the programs are very dynamic, emotional and relevant," he muses. "It's ballet and dance that's really made to reach people."
The artists work to create programs that resonate with those who know nothing about ballet, while still being sophisticated to fulfill the needs of more seasoned audiences. Executive director Marcellus Harper says connecting in a way that's bigger than ballet is at the root of their shows. "Movement is one of the most universal languages that we have. It's the first thing we know how to do, even before we know how to talk ..." Harper notes. "It's a very unifying art form." (Kylee Ehmann)
Collage Dance Collective @ Val A. Browning Center, 3951 W. Campus Drive, Ogden,801-399-9214,Jan. 25, 7:30 p.m., $5-$25, collagedance.org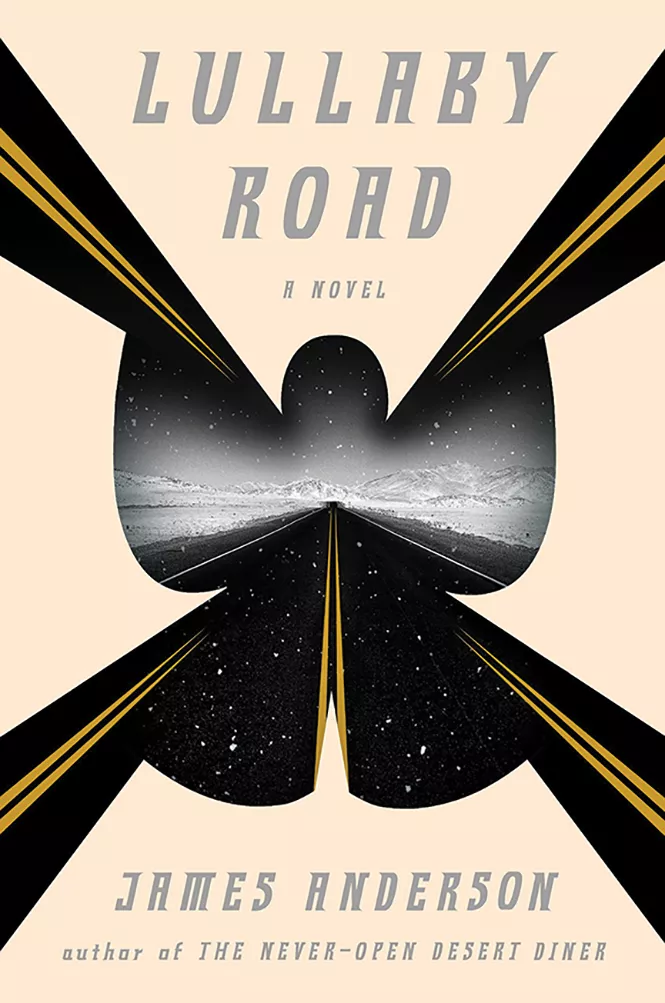 THURSDAY 1/25
James Anderson: Lullaby Road
The 12-mile stretch of two-lane Sanpete County road known as Utah Route 117 might not seem like a particularly exciting setting for, well, anything. But the often-deserted backroads of this state have a particular fascination for native Pacific Northwest author James Anderson, who turned an isolated setting into the backdrop for his 2015 debut novel, The Never-Open Desert Diner, which revolved around a lonely trucker named Ben Jones and a long-ago murder.
For his follow-up novel, Lullaby Road, Anderson continues the story of Ben Jones, who's still dealing psychologically with the events of Never-Open Desert Diner and still driving his truck on sparsely populated routes. Yet once again, trouble finds Ben in a place where few other people generally congregate—in this case, at a truck stop, where he finds a young girl and a dog abandoned with a note asking someone to care for them. But his attempt at doing a good deed soon turns into danger during a rural winter storm, as he nearly finds himself run off the highway, and tied up in more eccentric lives in a place where it's easy to get lost.
Anderson's combination of rich character-building and an affection for Ben's world—the author himself worked a short stint as a truck driver—once again finds the perfect home in Utah places far off the beaten path, with the edge of a pulp crime thriller. Join the author this week as he visits a considerably more populated corner of Utah to share another story of the state outside our valley. (Scott Renshaw)
James Anderson: Lullaby Road @ The King's English Bookshop, 1511 S. 1500 East, 801-484-9100, Jan. 25, 7 p.m., free, kingsenglish.com
FRIDAY 1/26
Bill Engvall
"My job is to make you feel better than you did when you got there," Bill Engvall said in a 2015 interview with Maine radio station Q106.5 FM. And the multi-Grammy-nominated comedian and actor has always managed to deliver that better feeling for his audiences. America first became hooked to Engvall's family/workingman style of comedy in 1996 with his platinum album Here's Your Sign. The hilarious Texan later starred on the TBS sitcom The Bill Engvall Show, featuring a young Jennifer Lawrence. Hollywood would realize that Engvall was a farcical force to be reckoned with after he played a rustic murderer in the horror/thriller The Neighbor.
The comedian's wide-ranging career has included creating voices and producing the animated show Bounty Hunters, and collaborating with Jeff Foxworthy for Blue Collar TV. Engvall is probably still best known, however, as part of the Blue Collar Comedy team with Larry the Cable Guy, Ron White and Foxworthy. Despite the foursome ultimately going their separate ways, Engvall has kept his career hustling with his podcast My Two Cents and his latest comedy special, Just Sell Him For Parts.
In his 35-plus years of comedy, Engvall has always stayed true to his style of stand-up. "People want to hear stuff that they can relate to; we all do the exact same stuff, it's just with different accents," Engvall continued in that radio interview. Salt Lake City might not have good clean air, but a night with Engvall is good clean fun. If you want to laugh, here's your chance. (Rachelle Fernandez)
Bill Engvall @ Abravanel Hall, 123 W. South Temple, 801-355-2787, Jan. 26, 8 p.m., $45, artsaltlake.org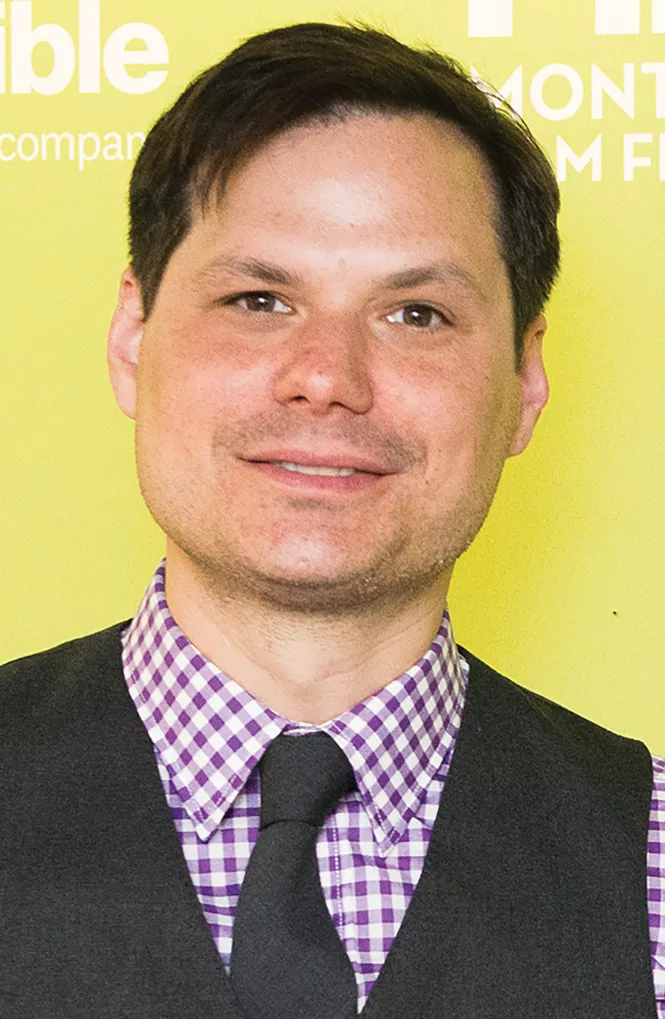 Montclair Film Festival via Wiki Commons
SATURDAY 1/27
Michael Ian Black
While his name might not seem readily familiar to some, Michael Ian Black's frequent television appearances have made him a somewhat indelible presence, dating back to his work on the 1990s sketch comedy series The State and the comedy troupe Stella. A regular on the popular TV Land series The Jim Gaffigan Show and Comedy Central's Another Period, his dry observational humor has also resulted in three stand-up specials on Epix, several films (among them Wedding Daze, which he wrote and produced, and Run, Fatboy, Run, a comedy he co-wrote that was directed by David Schwimmer), three popular podcasts—"Mike and Tom Eat Snacks," "How To Be Amazing" and "Topics"—as well as several books, the majority of which are, strangely enough, aimed at children.
We might note at this juncture that we're especially intrigued by the title of one book in particular: A Child's First Book of Trump. Let's just hope there are no references to "shitholes," though Black's Twitter account has been a hilarious, not-always-suitable-for-work source of POTUS takedowns. Likewise, his collaboration with Meghan McCain—America, You Sexy Bitch: A Love Letter to Freedom—also finds us fascinated.
Speaking of which, Black isn't reluctant to toot his own horn. Consequently, he dubbed his aforementioned comedy specials Very Famous, I Am a Wonderful Man and Noted Expert. Those latter two titles are especially fitting. If measured by his ability to share social commentary and subsequently encourage audiences to laugh along, we would certainly find them accurate. (Lee Zimmerman)
Michael Ian Black @ Wiseguys SLC, 194 S. 400 West, 801-532-5233, Jan. 26-27, 7 & 9:30 p.m., $20, wiseguyscomedy.com