THURSDAY 7/26
Hall of Breakfast
The most obvious question inspired by the name Hall of Breakfast is, "What is that?" While the website explains that it's "our tribute to that morning moment when anything feels possible," this interactive pop-up art installation takes that idea and gives it a frisky twist by offering experiences like basking in the light of an egg-yolk sunrise, whooshing down a bacon slide, swinging on a donut swing and generally putting a positive spin on that old admonition against "playing with your food."
Occupying the former Urban Outfitters space at The Gateway, this limited-time event created by Bigsley Event House has been extended through July 31. Staff creatives, along with a variety of local artists, came together to build individual rooms, each dedicated to a breakfast food.
The rooms contain delicious breakfast samplers from local vendors, but Hall of Breakfast is not intended as a restaurant. Guests can enjoy tasty snacks, however, while navigating through a simulated refrigerator into a room dedicated to eggs, continue to a coffee and honey room, and eventually conclude in a giant pink ball pit that's fun for kids and adults alike. It combines art and activities into one space that's perfect for parents with toddlers, or even Instagrammers keen on using the exhibit's aesthetic as a backdrop for unique visuals. Make a reservation to enjoy it in these last few days, before Hall of Breakfast takes the most important meal of the day on the road to other U.S. cities. (Cara MacDonald)
Hall of Breakfast @ The Gateway, 12 S. 400 West, through July 31, Wednesday-Monday, 10 a.m.-9 p.m., $15-$60, under 4 free, hallofbreakfast.com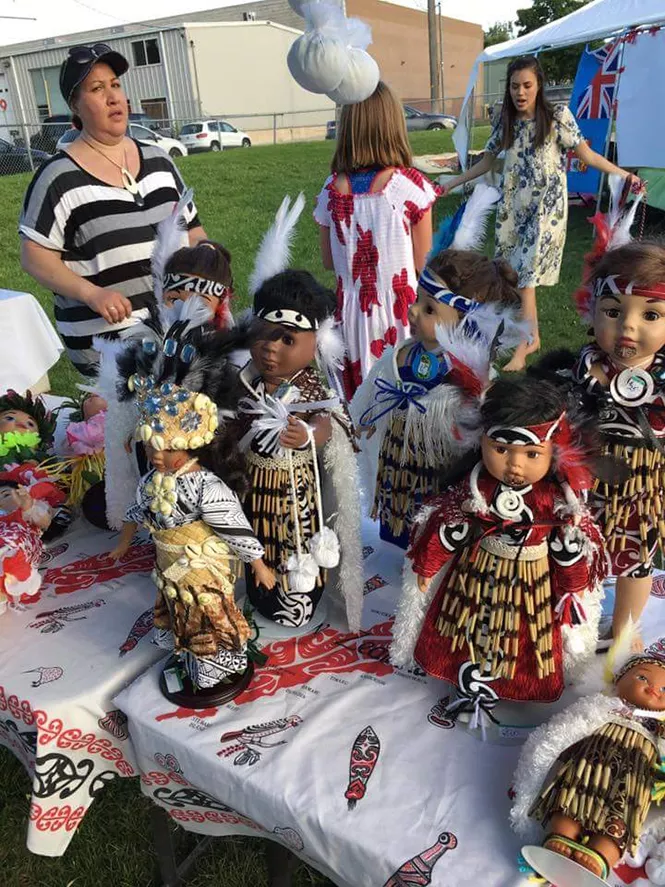 SATURDAY 7/28
Pacific Islander Heritage Month Kickoff
People of Pacific Island ancestry might be fairly visible in Utah—in part due to major college football teams—but that doesn't mean there's not a lot of room for education about the many cultures incorporated into that one catch-all term. Susi Feltch-Malohifo'ou—executive director of the Pacific Island Knowledge 2 Action Resource (PIK2AR) and a native Tongan—learned that firsthand when she moved here.
"It hit me funny when people would say to me, 'You don't seem very Tongan,'" she says. "Why do you say that? Because I had a high-level management job, and I didn't speak with an accent? The stereotypes people have, I had never in my life been told that until I moved here."
In an effort to help reach out to the wider community, Pacific Islander Heritage Month—in part a commemoration of the 1890 dedication of the Iosepa community of native Hawaiians relocated to Utah as Mormon converts—begins with a free kickoff event at Sorensen Unity Center. Booths representing 10 different groups from Polynesian, Micronesian and Melanesian Islands—including first-time representation from Kosrae and Palau—offer adults and children a chance to appreciate both the similarities and the differences among cultures.
For Feltch-Malohifo'ou, there's also an importance for the community itself, with events like a career fair and financial support for the Pacific Heritage Academy charter school. "It's about preserving our culture," she says, "to make sure adults and our next generations have positive things to hold on to." (Scott Renshaw)
Pacific Islander Heritage Month Kickoff @ Sorensen Unity Center, 1383 S. 900 West, July 28, 5-10 p.m., free, facebook.com/utpihm
Chris Devers via Wikimedia Commons
SATURDAY 7/28
Utah Symphony: The Music of John Williams
In a classic Saturday Night Live, Bill Murray played a lounge singer whose schtick consisted of adding impromptu lyrics to familiar melodies. The highlight of his set found him singing the Star Wars theme: "Star Wars, nothing but Star Wars, give me those Star Wars..." It was silly, but also recognized the indelible presence of composer John Williams, the man behind the most memorable movie music of the modern era: Raiders of the Lost Ark, Jurassic Park, Harry Potter and, yup, Murray's favorite. With more than 100 scores to his credit, Williams ranks among Hollywood's more prolific composers.
"John Williams has created some of the most beloved and iconic music of our time," says Edwin Outwater, guest conductor for a special Utah Symphony salute. "To hear his work played live by a great orchestra like the Utah Symphony is an incomparable experience. I feel like a kid again when I conduct his music, remembering my first experiences hearing it in the movies, and being filled with delight and excitement."
Outwater isn't alone in that assessment. As a recipient of the National Medal of Arts, the Kennedy Center Honors, the Olympic Order and numerous Academy Awards, Grammys, Emmys and Golden Globes, Williams' artistry is universally celebrated. "His music is as challenging and rewarding to play as some of the great symphonic works," Outwater adds. "There's no doubt the audience will feel this special energy and be truly carried away by this incredible concert." (Lee Zimmerman)
Utah Symphony: The Music of John Williams @ Deer Valley Snow Park Amphitheater, 2250 Deer Valley Drive South, Park City, July 28, 7:30 p.m. $15-$39, deervalleymusicfestival.org
SUNDAY 7/29
Roy Scranton: We're Doomed. Now What?
In December 2015, The New York Times published a piece by essayist Roy Scranton titled "We're Doomed. Now What?" It was an attempt to make sense of the increasingly apocalyptic scientific information about global climate change, and the existential dread that we can't (or won't) fix it, filtered through the nihilistic philosophy of Friedrich Nietzsche. Once again, this was in 2015—a time which, by comparison, now feels like an era of blissful optimism that anything was possible, before lunatics took control of the government and we were all left wondering what was going to kill us first.
That piece lends its title to a new collection of works by Scranton, which dive into the ways we are left responding to a world that feels like it's teetering on the brink of collapse. In a humane but uncompromising voice, Scranton addresses the experience of taking a journey through the rapidly melting sea ice of the Arctic, or being in Houston as the city prepares to be besieged by its latest mega-storm. He struggles with guilt after the birth of his daughter, wondering what kind of person brings a child into such a doomed world, and his conclusion is heartbreaking: "I chose to have a child with my partner because I believe in human life, because I want the wheel of life to keep turning."
Join the author for a reading, and a chance to contemplate how we can continue to live in hope, and humanity, when such actions feel like folly. (SR)
Roy Scranton: We're Doomed. Now What? @ Weller Book Works, 607 Trolley Square, 801-328-2588, July 29, 2 p.m., wellerbookworks.com