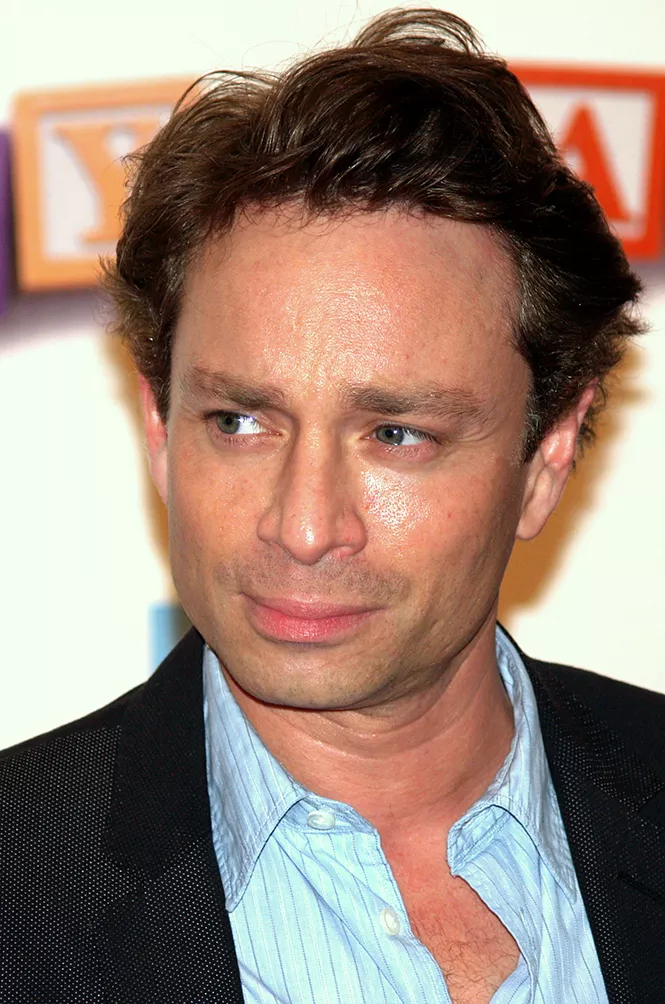 David Shankbone via Wikimedia Commons
FRIDAY 5/25
Chris Kattan
Rubber-faced comic Chris Kattan made his name during his seven-year stint on Saturday Night Live by portraying a wide array of oddball characters. Indeed, anyone who witnessed his roles as Mango, Mr. Peepers, Gay Hitler or one of the Butabi Brothers will find him hard to forget.
Like many of his SNL colleagues, Kattan got his start in improvisational comedy at L.A.'s Groundlings Theatre. He was a regular on SNL from 1996 until 2003, and later progressed to primetime as Bob on the ABC hit series The Middle. However, art imitated life when he starred as himself in the 2009 Independent Film Channel miniseries Bollywood Hero, describing the difficulty of transitioning from success as a comedic performer to reinventing himself as a serious actor.
Indeed, Kattan's later career hasn't been easy. He was cast in a production of Stephen Sondheim's The Frogs, only to be replaced in previews. He was subsequently tapped to host Game Show In My Head, and was then usurped by Joe Rogan. Despite intermittent roles in film and TV, luck continued to elude him. In 2014, Kattan was the first to be eliminated during episode 2 of Rachael vs. Guy: Celebrity Cook-off, and he suffered an equally ignominious fate when he was booted off Dancing With the Stars in the first round.
It was a brave effort regardless, especially after breaking his back 14 years before and undergoing four surgeries to repair the damage. "Years before, I just physically couldn't do it. It's a comeback really," Kattan told Entertainment Tonight. No matter. When it comes to comedy, Kattan's credibility remains intact. (Lee Zimmerman)
Chris Kattan @ Wiseguys West Jordan, 3763 W. Center Park Drive, West Jordan, May 25-26, 7 & 9:30 p.m. $20, wiseguyscomedy.com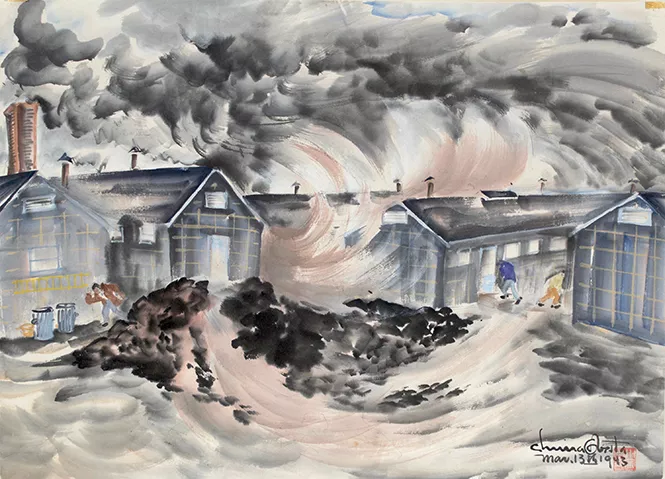 FRIDAY 5/25
Chiura Obata: An American Modern
Curator ShiPu Wang might focus his academic career on Asian-American artists, but he has a complicated relationship with the term "Asian-American." In fact, he describes the title he chose for this retrospective on the career of Chiura Obata as part of its goal: "What do we think 'American' art is? Who gets to be called an American?"
That question is even more complicated by the fact that Obata's most iconic work was created when he was in Utah's Topaz internment camp during World War II, defined as less American because of his Japanese ancestry. Obata's pieces are among the only contemporaneous depictions of life inside the internment camps, and he dedicated himself to continuing his scholarly work—he was an art professor at the University of California, Berkeley—by creating an art school at Topaz. Yet Wang wants the exhibition to open the door on what was a seven-decade career, representing works in a wide variety of media and covering many subjects. "A lot of Japanese-American artists, if they went through internment, the narratives tend to be about the internment, as if that's the only thing they did," Wang says. "But he's more than that."
Wang has intentionally designed the exhibition with little of his own voice in terms of captions for images, choosing instead to feature Obata's own words in this exploration of so many distinctive eras of the artist's career. "To tell the story of someone who lived to be 90, it's really artificial," Wang says. "I want visitors to feel the presence of the artist, and go through someone's life." (Scott Renshaw)
Chiura Obata: An American Modern @ Utah Museum of Fine Arts, 410 Campus Center Drive, 801-581-7332, May 25-Sept. 2, umfa.utah.edu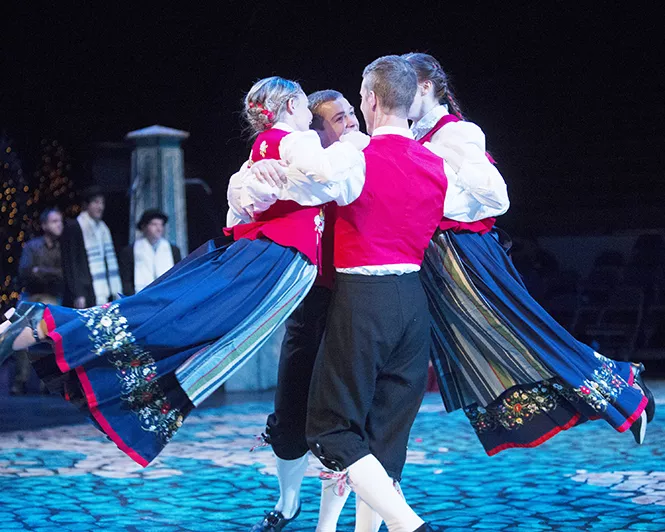 SATURDAY 5/26
Scandanavian Heritage Festival
Summer is coming, and with the heat comes festivals and fireworks celebrating the settlement of Utah. For those who can't wait until Pioneer Day to celebrate, Ephraim's Scandinavian Festival has you covered.
Spread throughout downtown Ephraim and the Snow College campus, the festival offers a weekend of play, community and education aboutUtah's Scandinavian heritage.In addition to this annual celebration, this year also marks Ephraim's 150th anniversary of becoming an incorporated township, and the festival hosts a large fireworks display in commemoration.
Festival chair Annie Fonville says events like theirs and Midway's Swiss Days help keep an important part of Utah history alive, even if it's getting harder to source items to sell at the event booths. While many of the wares are unrelated to Scandinavian culture, Fonville says there are handmade boxes from Norway, a pin with two Scandinavian girls dancing and Nordic flags. However, the shortfall of themed items is more than made up for by the plethora of historical and cultural activities available for all ages.
Most activities and programming are free. The historic bus tour is $3 per seat and stops at important locations in Ephraim such as log cabins built by original settlers, a historic cemetery and a restored granary that doubles as a contemporary art space housing two exhibitions during the weekend. Additionally, the traditional Scandinavian dinner on Friday and the breakfast on Saturday cost $13 for adults, $7 for children.(Kylee Ehmann)
Scandinavian Heritage Festival @5 S. Main, Ephraim, 435-283-4631,May 25, 9 a.m.-8:45 p.m.;May 26, 6 a.m.-4 p.m.,free, scandinavianfestival.org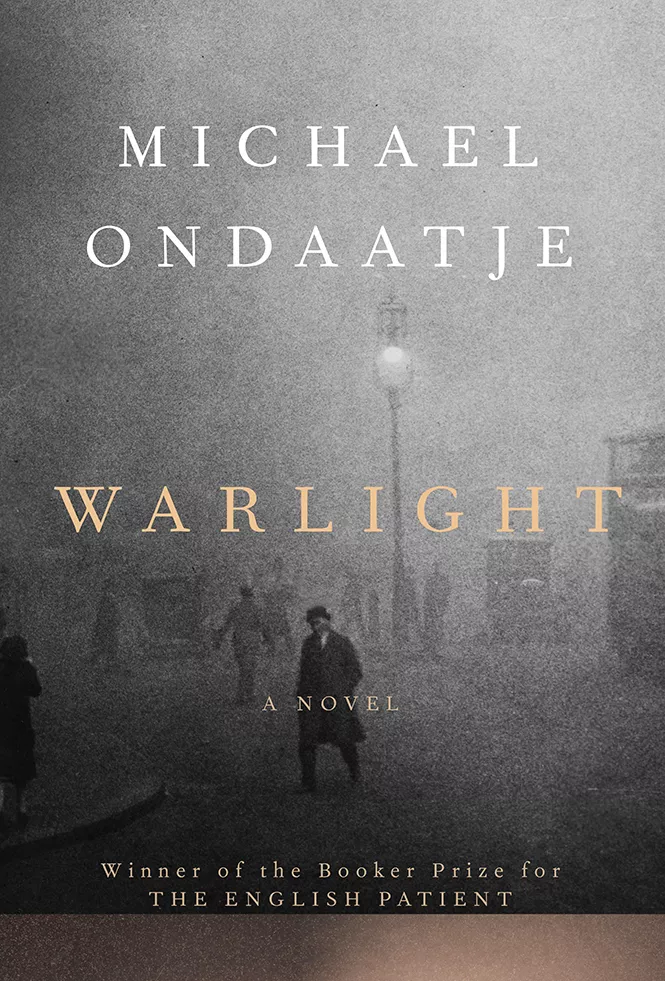 SATURDAY 5/26
Michael Ondaatje: Warlight
The Man Booker Prize-winning 1992 novel The English Patient might be the defining work of Canadian author Michael Ondaatje's career thus far, particularly thanks to the 1996 Oscar-winning film adaptation. It could seem like a risky proposition to invite comparison by telling another story centered around the legacy of World War II, but Ondaatje heads in a very different direction for his new novel, Warlight.
Told in flashback by a narrator named Nathaniel, Warlight primarily takes place in 1945, as 14-year-old Nathaniel and his 15-year-old sister, Rachel, are left by their parents in the care of a man they barely know—whom they refer to as "The Moth"—in post-war London. Nathaniel and Rachel aren't quite sure who this man is, or his connection to their parents, but gradually details emerge about their mother's role as an operative for British intelligence.
Rather than the epic, slowly unfolding romance of The English Patient, Warlight delivers a different kind of mystery as the two teenage siblings find themselves involved in the shady underground of a city just beginning to emerge from chaos. It is, however, a relationship story, but one of a different kind—about a man trying in retrospect to understand the decisions made by a parent to live a life that left little room for actually parenting. Ondaatje's beautiful prose heightens the experience of a coming-of-age story that paints a unique picture of a specific time and place, while his narrative tells a more universally familiar tale of wishing for stability from a parent, who simply isn't capable of providing it. (SR)
Michael Ondaatje: Warlight @ The King's English Bookshop, 1511 S. 1500 East, 801-484-9100, May 26, 7 p.m., kingsenglish.com