FRIDAY 11.25
Christmas in Color
With the holiday season underway, many can't wait until after Thanksgiving to get the ball rolling on Christmas cheer. Lucky for them there's an attraction for those who love holiday lights. For their second year, Christmas in Color takes up two stretches of city streets—one in Provo and one in Kearns—decorating the entire pathway with lights and music, all synched in an amazing showcase.
"Christmas in Color is a sensory experience for the eyes and ears," the attraction's PR rep Melissa Smuzynski says. "We want to keep the tradition of Christmas bright," she continues. "The lights dance and sparkle in synchronization to songs that play through your car stereo. The songs you will hear during the event are all familiar Christmas songs that families can sing along to together as they drive through the experience."
The attractions took thousands of hours to complete, as setup started back in September. "Setting up two locations simultaneously was hectic," Smuzynski says. "It takes a lot of work to pull off a holiday light show as elaborate as Christmas in Color. But after selling out on most nights last season, we knew that we needed to have a second location this year, so that everyone who wants to attend the event has the opportunity."
Due to the overwhelming popularity it received last year, it's recommended that you purchase your tickets in advance. (Gavin Sheehan)
Christmas In Color @ Olympic Oval on Ed Mayne St., Kearns; 4400 Center St., Provo, through Dec. 31, Monday-Thursday, 5:30-10 p.m.; Friday-Saturday, 5:30-11 p.m., $21.95-$26 per vehicle. ChristmasInColor.net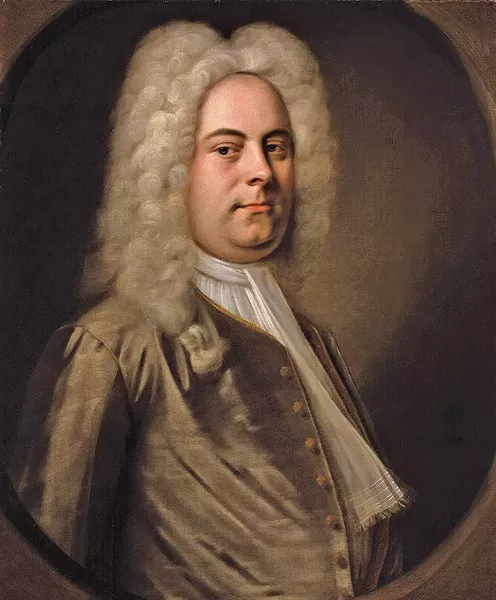 SATURDAY 11.26
Utah Symphony: Messiah Sing-In
There's plenty to hate about the Christmas season: Crowded malls. Crass commercialism. An ever-expanding list of obligatory presents to buy and gatherings to attend. The whole thing can make you feel like a Grinch.
What was it that got the Grinch out of his holiday funk, then? Hearing the Whos singing. Not just one or two, but "every Who down in Whoville, the tall and the small." All those voices, joined in song, were enough to make his heart grow three sizes that day. The Who chorus also proved to the Grinch that, try as you might, you're just not getting rid of Christmas. So get in the spirit and kick off the season the right way as one of over a thousand singing voices at the Messiah Sing-in this weekend.
The annual gathering at Abravanel Hall, showcasing Handel's celebrated composition, features four professionals to handle the solos. When one of the many famous choruses comes up—including the Hallelujah Chorus—everyone stands up to sing along while being accompanied by the Utah Symphony and the combined talents of the Westminster Chamber Singers, Westminster Community Choir and members of the Utah Symphony Chorus. Bring your own score, download it on your electronic device or purchase one at the event that night.
Take it from Dr. Seuss (he is a doctor, after all): You're not going to stop Christmas from coming. The best you can do is launch the season with a sing-in, and ride the wave of positive vibes to Dec. 25. (Geoff Griffin)
Utah Symphony: Messiah Sing-In @ Abravanel Hall, 123 W. South Temple, 801-355-2787, Nov. 26-27, 7:30 p.m., UtahSymphony.org
SATURDAY 11.26
Ogden Christmas Village
This holiday season has been filled with more stresses than most. Why not escape it all, travel to Ogden with a loved one and wander through the city's unique Christmas Village, hot chocolate in hand?
Running from just after Thanksgiving until the new year, the village features 67 miniature cottages, firehouses and more, filled with intricately created dioramas—like elves rushing to finish toys and animals hiding out in the snow.
It starts Nov. 26 at 5 p.m. with a short parade through downtown Ogden. Trailing the parade is Santa, who will "flip the magic switch" illuminating the miniature city and thousands of lights filling Ogden's City Hall Park and Municipal Gardens. The night continues with live entertainment in the amphitheater and a fireworks show. And in the middle of this light-filled extravaganza is Santa's Castle. The Man in the Red Suit will be there from opening till 9 p.m. weekdays, and it's free for children to visit with him. Photos are $5, with proceeds going to next year's event.
LouAnn Kamigaki, chairperson of Christmas Village's board, says the event dates to 1962—a labor of love stemming from seeing generations enjoy the experience. "To see the faces of the little children, it doesn't matter if it's 70 degrees or 32 degrees, they're out there with big smiles to see Santa Claus," she says. "And it doesn't matter about race or religion—just that it's free to them and they can participate. It's so worthwhile to me." (Kylee Ehmann)
Christmas Village @ Ogden Amphitheater & City Hall Park, 343 E. 25th St., Ogden, 801-629-8214, Nov. 26-Jan. 1, 5 p.m.-midnight, free. ChristmasVillageMap.OgdenCity.com
MONDAY 11.28
Jazmine Martinez: Ciclo Vital
"Ciclo Vital" is Spanish for "life cycle." But the natural cycle of things takes a different turn in a series of images by Jazmine Martinez at Mestizo Gallery. Paintings divided into sections like murals tell a tale of Latino existence that includes migrant workers laboring in the fields, the firm hand of authority, religious symbology, an America whose flag includes the dollar sign, life preservers with the ironic "refugee crisis" inscription, and the presence of death itself in the form of skeletons. Her slightly surreal technique adds to the drama.
As a child of immigrants, Martinez saw traditions from her parents' Mexican and Salvadoran cultures kept alive in their home. Having worked as an EMT, she sometimes incorporates medical details in depictions of her subjects, and that's also part of her social critique for communities often underserved by health care. She also performs stand-up comedy, and although this exhibit takes the serious tone of social critique, she hopes to utilize more humor, as well as body politics, gender issues and Chicano/Chicana issues. Martinez is working toward a BFA in fine arts with an emphasis in painting and drawing at the University of Utah.
At this moment, when an incoming presidential administration implies that minority rights weigh very delicately in the balance, it's the right time for a sobering visual exploration of these issues, and the possible implications. At least, in the midst of this onslaught of images that might render themselves overwhelming, a dove in the corner of one painting offers hope. (Brian Staker)
Jazmine Martinez: Ciclo Vital @ Mestizo Gallery, 631 W. North Temple, Ste. 700, 801-361-5662, through Jan. 14, 2017, free. Facebook.com/MestizoGallery