COMEDY
By Jennifer Heaney
George Lopez has canceled this appearance. Ticket refunds available at point of purchase.
GEORGE LOPEZ is arguably the most successful Latino comic in mainstream American pop culture. His success has come from more than 20 years of working club after club, carefully refining his material. Lopez is part of a generation of comedians that worked for every bit of recognition it got, through endless traveling, staying in dingy hotels and stubbornly refusing to get a real job.
With the advent of social-networking Internet sites such as MySpace, and through shameless self-promotion, a new crop of comedians has broken through to the American masses without "paying their dues," as the older comedians say. It's no wonder, then, how Lopez allegedly came to blows with fellow comedian Carlos Mencia (aka Ned Holness) in a comedy club a few years ago. In an interview with Howard Stern, Lopez accused Mencia of stealing 13 minutes of his material for Mencia's own HBO special. The two later wound up at a comedy club one fateful night, and their altercation has become legendary—never proven, but legendary nonetheless.
Watching Lopez perform onstage, with his expertly timed delivery and confident control of the audience, it's easy to see how the years of experience have made him the superior comedian. Lopez strides out onstage, greets everyone with open arms, and shares the ups and downs of the world through his own experiences. Audiences come away from a George Lopez concert appreciating the similarities we all share, no matter what culture we're from—and you can't fake that.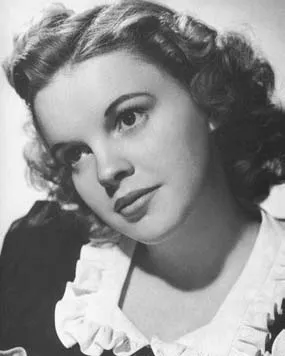 MUSIC
By Geoff Griffin
If you're doing a double take on the event title JUDY GARLAND IN CONCERT WITH THE UTAH SYMPHONY, notice it doesn't say "Live with the Utah Symphony." The evening will consist of the Utah Symphony accompanying multiscreen video recordings of some of Garland's most memorable movie and concert performances.

On the one hand, this seems kind of creepy. For example, at the Website JudyGarlandInConcert.com, promoters refer to her in the present tense several times in a press release, e.g., "Returning to the stage in this all-new concert event, Judy will electrify audiences"—which is really going to take some doing for an entertainer who departed this earthly plane nearly 40 years ago. Then again, maybe it shows what a wonderful age we live in when cutting-edge technology allows us to enjoy live music along with legendary performances from the past.

What also needs to be addressed is just how far we are willing to take this "dead stars singing to live music" thing. Does anybody really want to listen to a Doors tribute band play along with videos of Jim Morrison singing? Wherever you want to draw the line on digitally resurrecting performers, it's clear Garland goes in the "yes" column. She was Dorothy, after all, as well as a star so fabulous that even grown men want to dress like her. If you're going to watch a video while live musicians play along, it might was well be Garland singing "Over the Rainbow."

Judy Garland in Concert with the Utah Symphony @ Abravanel Hall, 123 W. South Temple, 325-NOTE, Sept. 26-27, 8 p.m. UtahSymphony.org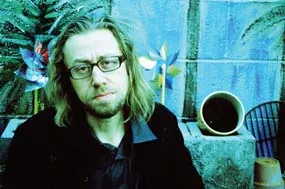 EVENT
By Brian Staker
Ever had a reality sandwich? Starting as a print 'zine in the mid-90s, the web magazine of "transformational thinkers" called Reality Sandwich (editor Daniel Pinchbeck is pictured) aims to create a more cosmic concoction than you've ever held between the bread slices of your brain. Publisher Ken Jordan, along with other officers of the publication, will discuss the rise of "transformational culture" at the CONSCIENTIA conference and unveil what's ahead for their Reality Sandwich/Evolver project of "evolving consciousness"—which, as you might imagine, casts a wide net.

Other conferences might try to spread the day-long whirlwind of events over an entire weekend including workshops in everything from Windspirit Oriental Medicine and Intuition Image Styling to Conscious Season Gardening. What used to be the province of the hippie or New Ager has itself transformed and is apparently more practical than ever before, without losing its lofty aspirations. Along with the workshops and talks will be films, art and music crossing genres between DJ David Starfire's world music/hip-hop/break beats and Sean Wasburn's Electro Acoustic Journey.

Rose Sachs Gardens is more familiar to locals as a wedding venue, but its rugged yet picturesque natural setting is an intuitive selection for this conference's site. Those at Reality Sandwich say the site played a major role in their decision to launch the first of a series of similar events across North America.

Conscientia @ Rose Sachs Gardens, east on Interstate 80 to Ranch Exit 132, left over bridge then left to return to I-80 westbound; exit 131 westbound. Saturday, Sept. 27, 2 p.m.-1 a.m. RealitySandwich.com

Here&Now: Other New Happenings This Week
JAPANESE WOODBLOCK PRINTS A showcase of the traditional Japanese art form of ukiyo-e, featuring 18th- and 19th-century works. BYU Museum of Art, North Campus Dr., Provo, 801-422-8287, Sept. 26–Jan. 17, opening reception Sept. 25, 7-9 p.m. MOA.BYU.edu

WILLIAM MACKINNON The historian and author discusses the Utah War and his book At Sword's Point. Sam Weller's Bookstore, 254 S. Main, 238-2526, Friday, Sept. 26, 6 p.m. SamWellers.com

DENNIS MILLER Still hyper-literate, still unabashed and still controversial 20 years removed from Weekend Update. Kingsbury Hall, 1395 E. Presidents Circle, 581-7100, Friday, Sept. 26, 7:30 p.m. KingsburyHall.org

MOVEMENT FORUM: ZODIAC TATTOO Choreography gives way to improvisation as dancers interpret the meanings and myths of astrology. Rose Wagner Black Box Theatre, 138 W. 300 South, 355-ARTS, Sept. 26-27, 7:30 p.m. MovementForum.org

MICHAEL SCOTT The author reads from and signs the new Nicholas Flamel adventure The Magician. Barnes & Noble Sugar House, 1104 E. 2100 South, 463-2610, Friday, Sept. 26, 7 p.m. DillonScott.com

LIBRARY SQUARE FESTIVAL OF SCIENCE AND ART Slide shows, hands-on activities, drawing contests and rock/mineral/fossil identification. Library Square, 210 E. 400 South, 524-8200, Saturday, Sept. 27, 12-5 p.m. SLCPL.Lib.ut.us

UTAH HISPANIC DANCE ALLIANCE The ninth annual showcase of music and movement with a Latin flavor, this year highlighting Bolivia. Kingsbury Hall, 1395 E. Presidents Circle, 581-7100, Saturday, Sept. 27, 7 p.m. KingsburyHall.org

UTAH ALOHA FESTIVAL Polynesian dance and cultural groups and local Hawaiian musical talents perform, plus instruction in hula, Hawaiian language and more. Hawaiian Cultural Center, 741 Smelter St., Midvale, 56-ALOHA, Saturday, Sept. 27, 10 a.m.–5 p.m. HawaiianCulturalCenter.org

ALAN WEISMAN The author of The World Without Us shares his perspectives on humanity's impact on the planet in a Stegner Center lecture. Libby Gardner Hall, 1395 E. Presidents Circle, 581-7100, Tuesday, Sept. 30, 7 p.m. Law.Utah.edu/Stegner