Page 2 of 8
FanX Foundations
Salt Lake's geeky convention founder shares his thoughts on the event's highs and lows.
By Scott Renshaw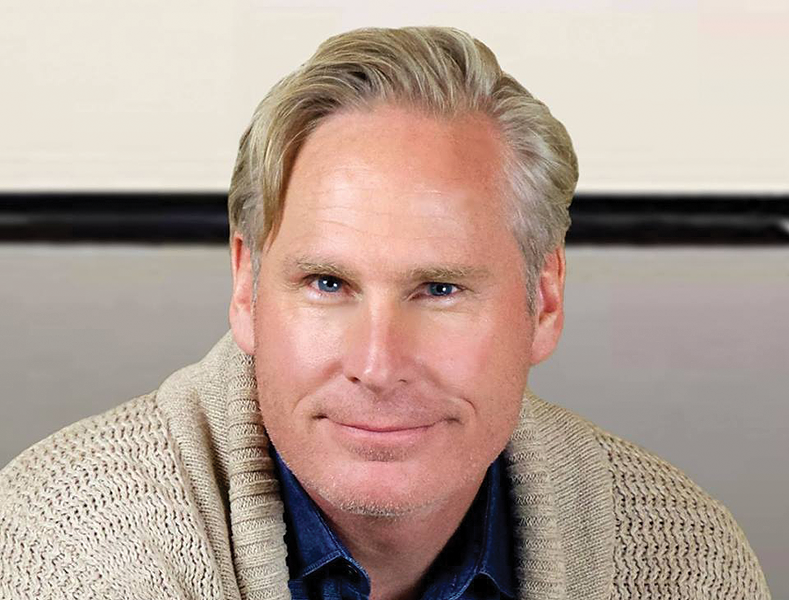 Dan Farr, founder of FanX, sat down for an hourlong conversation about the beginnings and success of the event, and the challenges that have faced it over the past two years.
CW: Before the first event, what did you see in Utah that told you this was a place that had that kind of community to support its own pop-culture convention.
Dan Farr: I am married to a fangirl, nerd girl. I didn't really understand why she wanted to buy Star Wars figurines and put up posters around the house. I always enjoyed the movies, I enjoyed Star Wars and Raiders of the Lost Ark, watched all of the Star Trek movies, but I wasn't the guy that went and bought a T-shirt because I loved the show. I didn't get into it at that level. I saw the way my wife was, and I'd heard anecdotes that when certain movies like the Harry Potter movies were released, Utah theaters were the top theaters for those movies. I just saw the evidence for that excitement. ... Originally, I started pitching to a company that would tour around and do those shows, "Why don't you do one in Salt Lake?" They said, "Well, we sent someone out there and looked, there's a nice venue for it, but we just don't think it's on the list yet of cities for us to do this." So basically, my wife and I started talking, and some friends I started talking to, and said, "You know what? Let's go for it."
What do you remember of your reaction when you got a sense for how big the first Salt Lake Comic Con was going to be?
We were thinking there was maybe an off chance that we could get to 20,000 people just starting out, but let's plan reasonably, maybe 10,000 people. What we did have that was very fortunate, is that people started buying tickets right away, which isn't typical. People like to wait until the last minute, and if they're still open that weekend, they'll go to the event; some promoters [for other conventions] would see 50-75% of their tickets sold on site. For us, to have so much early adoption was big. We started announcing a few more guests because we were confident that we'd have people there. Then as we announced more guests, more tickets would sell. Then we announced William Shatner, and it really blew up, probably doubled our ticket sales in a couple of weeks. ... It was the perfect storm that built, right up to the week of the convention.
Logistically speaking, was the first event so successful that you actually weren't really prepared for it?
I hear stories about other promoters, their favorite thing is to see people standing in a line to get in. And I just care too much for the attendees to think of that happening. It really bothered me to have people standing in the heat and the lines to get in. It was your best dream come true, and your worst nightmare.
What stood out to you in terms of the fan reaction to the first event?
This has happened later on, because at the first one I could walk around and not really have people know who I was. Since that time, I get stopped all the time, for people to thank me about what it's meant to them, just those cherished memories, different experiences. There was a dad who's got a newfound relationship with his daughter, where he sews the costumes for her. Now that's their time together, coming to the convention. ... I hear stories about people saying, "I didn't think I fit in. People didn't really understand what I was interested in. But I found a family here, to share the love of cosplay, or love of comic books, or whatever it may be." For me, when I first looked at this idea, I figured it would be like the circus coming to town: The circus comes, and then it goes. I had no concept of the community that would build up around it. No idea that there would be people who work on costumes for months or a year preparing for it, looking forward to that event. For me, that's probably been the biggest awakening, how happy people are when they're having this experience.
When the first event was a success, you dove right into having another event the following spring. Why did you decide to get so ambitious so quickly?
Well, there were a lot of factors that went into it. Because it was so successful, we had a great time doing it, and we realized the fans had a great time. And we didn't want to wait another year. So we just gave it a shot, and said "Hey, let's do another one in the spring and see what happens, let's go for it. It may be bigger, it may not, we're OK with that." So we just went full speed at it. I think because the novelty was still there, and the excitement.
Was there ever a time, as the legal battle over the "Comic Con" name with San Diego Comic-Con was playing out, that you wondered, "Are we going to come out on the other side of this?"
That process has been a huge financial strain on us. We've been able to power through it, but we're up to $3 million we've paid out to attorneys, and that's all money that we would have liked to invest back into the event. My personal resources have taken a huge hit in the process. ... I've always had the confidence that we're going to get through this, but there's definitely been times, financially being on the ropes a bit, and emotionally, it's a huge emotional toll. I don't enjoy conflict. I'm somebody who will try to work anything out before jumping into conflict with people. ... I'll have some people tell me, "I hate that event [San Diego Comic-Con] now." I don't want to hear it, or encourage anybody. If they want to go there and have a good time, and have that be the Holy Grail for them, I don't want to foster any negativity against it. It's not worth it.
Last year, there was controversy with how FanX responded to someone raising concerns about inappropriate behavior by a guest. In hindsight, how do you feel that your organization responded, and is there anything you wish you would have done differently?
Obviously, I think about this a lot. When you're going through a difficult time, sometimes you don't see the purpose of it. For us, the Community Council that's come out of this, and also our relationship with the Attorney General's office where people will have that hotline available to them, I think those two things would not have come about ... I wouldn't have even thought there would be a need for it. I have to say, I personally feel like I was blissfully unaware that there were people who had experiences at a level that they felt uncomfortable. I think the biggest issue people felt is that we as show-runners were somehow shielding people, or creating an opportunity for that behavior. If we had the Community Council, I can't say that we wouldn't have come up with the same response we gave, but if it came from an outside party rather than me, it would have been stronger than me giving that response, so that it never came across that I was playing favorites with someone. ... There's been a lot of awareness that's come out of this, so hopefully people in general have a better knowledge of respecting boundaries.
How do you feel about the fact that some people who previously were attendees or guests, at least so far, don't feel like they're comfortable back at FanX yet?
I hate thinking that people feel like they can't participate. Clearly, if there's people that feel unsafe there, that's a big problem. That's huge. ... I feel like we do have channels for people to express their concerns. Or, their feelings may be more in regard to the fact that we had that situation to begin with, and that's why they don't feel good about coming back. But hopefully, people who are seeing what we're doing feel that we are sincere and that we're making efforts that will make a difference.
Seven years in, generally speaking there's been a lot of success. What is the next step, the big dream for the future?
I think the lawsuit has hindered our ability to be what I feel like we're destined to become. We still have the appeal ongoing; if the appeal is successful, that's going to open up a lot of pathways to grow the convention the way it should. ... I'd like to see it expand within the downtown area even on a bigger level. Or potentially go to a four-day convention. I think we have a lot of potential. Each event we've gotten better, so I think we've got a lot of room to grow.
Is there a fan group that you have discovered that you maybe didn't know existed before launching this event?
I'll tell you, I'm a fan of the fans. I love seeing that star-struck moment when someone is meeting a hero of theirs. I still do the Halloween haunts, and people would see all the stuff I have, and say, "Wow, you must be a big fan of Halloween." No, I'm a fan of entertaining people, and Halloween became an excuse for doing that. And that was part of the motivation for doing the convention.

Editor's note: This interview was edited for clarity and length.