Page 2 of 2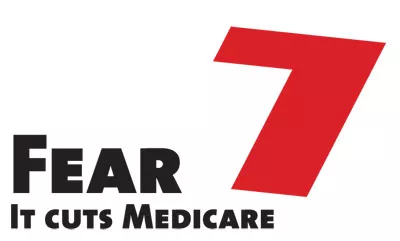 That depends on what the definition of a cut is. As the ACA takes effect, Medicare spending will continue to rise, but at a slower rate than before the law was passed. Over the next decade, Medicare spending will drop by $575 billion, mostly by reducing payments to doctors, hospitals and other providers. These savings will extend the viability of the Medicare trust fund by another 10 years. Meanwhile, the ACA is providing additional benefits to Medicare recipients, like an Annual Wellness Visit and other free preventive-care options. According to the Department of Health & Human Services, more than 32.5 million people with Medicare received at least one free preventive benefit in 2011. Plus, the ACA shrinks the infamous Medicare "donut hole"—the coverage gap that costs seniors thousands of dollars a year—by providing an initial $250 rebate and eliminating it entirely by 2020. Instead of withering on the vine, the ACA is letting Medicare come up roses.
Actually, it was introduced as two bills, one in the House and one in the Senate, which totaled more than 4,000 pages (double-spaced, of course). Or, to put it in perspective, it is slightly shorter than the complete Harry Potter series that most sixth graders have read at least eight times. Fortunately, the final health-care law passed in March 2010 was trimmed down to a meager 1,018 pages. Despite its slimmer look, the ACA was still too long for some politicians, like Sen. David Vitter, R-La., who said, "I have a fundamental problem with any 1,000-page bills." We look at it another way. Since the ACA will provide health insurance to 30 million Americans who currently lack coverage while reducing costs and improving quality of care for all Americans through payment and delivery-system reform, that averages to 3/100,000 of a page for each newly insured person.
This myth is based on a real, but flawed, survey. In December 2011, the Deloitte Center for Health Solutions released survey results from 501 doctors that newspaper columnists and editorial writers jumped on to claim that most physicians oppose health-care reform. Except that on the key question of whether the ACA was "A step in the wrong direction" or "A good start," the results were split evenly at 44 percent. On other questions, however, the majority of doctors were pessimistic about the savings and better care promised by health-care reform. Almost half feared that reform would reduce their income, with surgeons being the most afraid. What few of the columnists reported, however, was that all of the physicians who participated in the survey did so voluntarily, which any Statistics 101 professor will tell you introduces a bias, over-representing individuals who hold strong opinions. Plus there's the fact that the American Medical Association, the nation's largest physicians group, and the American Academy of Family Physicians, whose members will bear the brunt of caring for the newly insured, both support the ACA.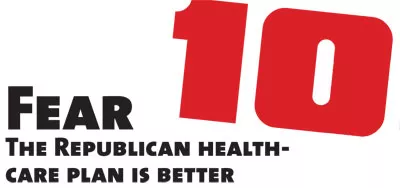 Of course, it is, because the Republican plan gives kids free chocolate ice cream, sponsors off-road scooter races for seniors and makes you live forever. OK, we made those up. That's because there is no Republican plan for reforming health care—not in 2009, when the ACA was proposed, and not today. The only health-care bill introduced by Republicans in Congress (beyond the budget proposals advanced by Wisconsin Rep. Paul Ryan) was the "job-killing" health-care bill to repeal the ACA, which passed the House on a mostly party-line vote in January 2011. Of course, they could be referring to the Massachusetts health-care law that Mitt Romney signed in April 2006 while serving as the state's Republican governor. That law, which cut the number of uninsured residents to less than 2 percent of the population, is much more progressive than the ACA, which used it as a model.
Still have questions? Is your crazy uncle sending you annoying anti-Obamacare e-mails? Learn how health-care reform affects you by going to the Utah Health Policy Project website: HealthPolicyProject.org. To join UHPP's Health Action mailing list, e-mail info@healthpolicyproject.org or phone 801-433-2299. If you are being helped or will be helped by the ACA, please let UHPP know.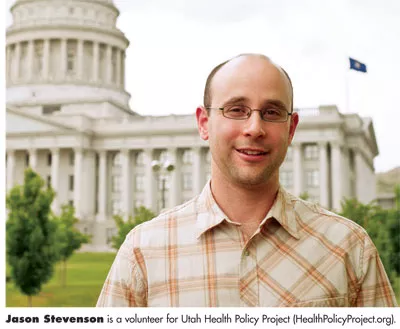 Editor's note: In late March 2012, the U.S. Supreme Court heard three days of oral arguments about the constitutionality of the Affordable Care Act, President Barack Obama's health-care overhaul that Congress passed, in the face of bitter Republican opposition, two years earlier, in March 2010.
The law will extend insurance coverage to about 30 million currently uninsured people. Republicans remain strongly opposed to "Obamacare" and its federal mandate requiring individuals to buy health insurance.
Twenty-six states, including Utah, joined a lawsuit with the National Federation of Independent Business to challenge ACA's constitutionality. The Supreme Court's decision, due in late June, will be a major factor in Obama's re-election bid.
Beyond the mandate, we have to ask: Why is the ACA feared and hated by so many? City Weekly asked Jason Stevenson, a volunteer for the Utah Health Policy Project to dig into the myths and misunderstandings of the ACA. We also asked Dr. Joseph Jarvis, the chair of the Utah Healthcare Initiative, a registered political-issue committee, to detail his alternative view of a single-payer program. Utah Republican Sen. Mike Lee even weighs in with a prediction that the Supreme Court will strike down the bill.

Click below for related story