As the co-founder and former publisher of a green business directory for the greater Salt Lake area, I am grateful that green has gained so much public interest in recent years and hope that the trend continues. The following Top 25 green things in the Salt Lake City area is a very subjective and totally personal list. As a lifetime student of sustainability, I compiled and ranked the list according to the principles of sustainability: community building, progressive seventh-generation thinking, social responsibility, civic participation, the three R's (reduce, reuse, recycle), and just as importantly, things that make sustainability fun (which in turn makes it something people want to do), such as the incredible organic fare at Sage's Café, the super fun eco-transportation at Eco-Moto where I bought my Phantom scooter, and the beautiful, green-built downtown library, where I wrote the grand majority of the text for my book (Build a Green Small Business, McGraw-Hill). We are truly blessed to have so many great, green resources at our fingertips. Supporting them and enjoying them will help to create the kind of community we all hope to live in … peaceful, prosperous, sustainable, livable, equitable, and enjoyable.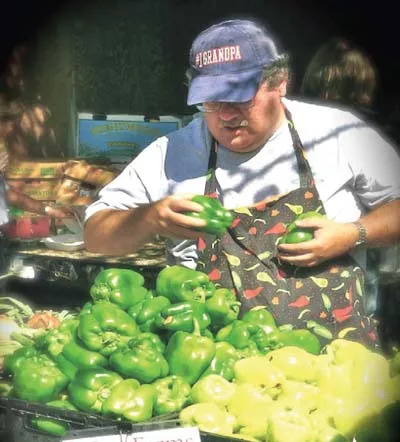 1. Local farmers markets. Bill McKibben, in Deep Economy, details how we can build local living economies, get healthy food to the masses, fight sickness and disease, and keep more of our money away from the agribusiness giants … and the answer starts with farmers markets. Salt Lake's Downtown Farmers Market is a spectacle to behold and a terrific way to spend a Saturday morning. Park City's Park Silly Sunday Market has gone zero-waste (only seven and a half bags of trash sent to the landfill in 2008), to boot, with everything going to recycling or composting. Both sport organic produce, artisan breads, local cheeses, handicrafts, eco-friendly goods, a variety of Community Supported Agriculture (CSA) projects, and, as McKibben notes about farmer's markets as compared to shopping at a traditional grocery store: "One-tenth the energy [consumed from fossil-fuel sources]; 10 times the [community-building] conversations." DowntownSLC.org, ParkSillySundayMarket.com

2. Søren Simonsen, Salt Lake City Councilman. Who better to help with city planning for a sustainable Salt Lake City than a green architect? Simonsen is laying the groundwork now to provide the framework for a walkable, bike-friendly, sustainable Salt Lake City full of energy-efficient buildings, cool neighborhoods, and locally owned businesses. Since it may be that U.S. Rep. Jim Matheson, D-Utah, is not progressive enough to represent our blue island, maybe we should start printing the bumper stickers: S%uFFFDren for Congress in 2010!

3. Vegetarian-friendly Salt Lake. Switching to a vegetarian diet can reduce your ecological footprint more than switching from a gas-guzzler to a hybrid Prius. Vegetarianism's reduced environmental footprint is showcased au extraordinaire in several Salt Lake City establishments (see No. 10), but overall, Salt Lake City took No. 3 on GoVeg.com's ranking of vegetarian-friendly small U.S. cities. Salt Lake City was dubbed a "vegan's paradise" by GoVeg. They recommend the vegan cheese pizza at Este in Sugar House and downtown and the organic basil macadamia pesto pasta at Sage's Café.
4. Wasatch Community Gardens. WCG is a community-based nonprofit established in 1989 that empowers people of all ages and incomes to grow and eat healthy, sustainable food. With a plant sale featuring heirloom, organic and drought-resistant plants (May 9 at Rowland Hall on Guardsman—stop by before or after Live Green!, No. 17 below), and workshops on composting, organic gardening (en Español, tambien!), container gardening, fruit-tree pruning, solar cooking, urban chicken-rearing, and starting a school garden, WCG is helping Salt Lake City build community, grow local food organically, and educating thousands of people (especially kids!) to do the same. Salt Lake City garden locations include: Grateful Tomato Garden, 800 S. 600 East; Fairpark Garden, 1037 W. 300 North; and Fourth East Garden, 553 S. 400 East. In Sandy, Historic Sandy Garden, 8400 S. 115 East. WasatchGardens.org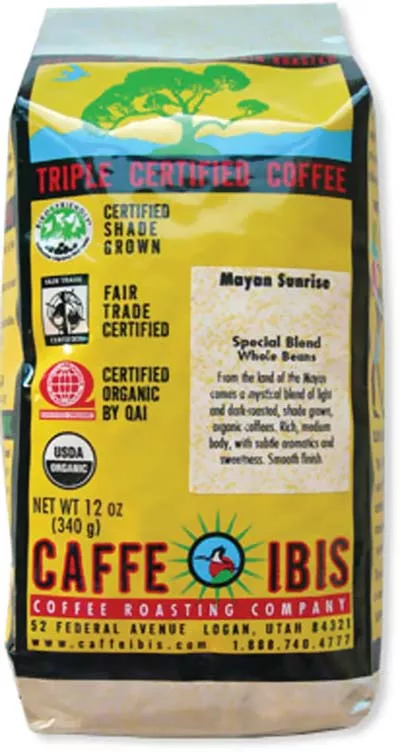 5. Caffe Ibis. Artisan roaster in Logan produces seriously sustainable coffee that is organic, Fair Trade, and shade grown, meaning it creates community, preserves rainforest and eliminates poverty. And, it's really freaking good. Served at The Coffee Garden, among other places! CaffeIbis.com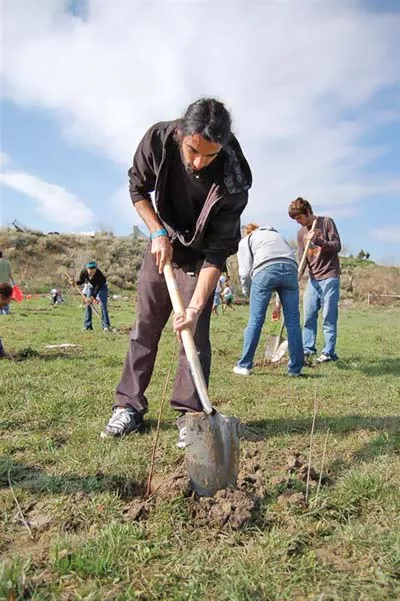 6. TreeUtah. With 300,000 trees planted since 1990, it would be hard to argue that anyone is making a bigger difference for clean air and carbon sequestration in the state of Utah. TreeUtah also maintains the educational EcoGarden at the Day- Riverside Library (No. 14). 740 S. 300 West, Suite 301, 801- 364-2122. TreeUtah.org

7. The Green Building Center. The appropriately named retail outlet continues to provide goods and services to help citizens and businesses build and remodel green. Recently, Planned Parenthood of Orem worked with the Green Building Center to install bamboo floors, use American Clay products as well as recycled tiles and eco-friendly countertops from the Green Building Center. It will be the first LEED-certified building in Orem, as well as the first LEED-certified Planned Parenthood in the country. The Green Building Center is worth a visit as an example of one of the coolest green retail outlets out there. 1952 E. 2700 South, Salt Lake City, 801-484- 6278; 1105 Iron Horse Drive, Park City, 435-649-8262. GreenBuildingCenter.net

8. Utah representing red states in green initiatives. No, really! California has led an effort, signed on to by 16 other states, to measure CO 2 emissions from vehicles in order to demand that automakers make fuel-efficient cars. Of the states, Utah is the only red state (there are two to three swing states that may occasionally go red). Take that, you Northeast and West Coast liberals!


9. The Bike Collective. This organization offers bike maintenance classes, a community bike shop, bike valet parking at community events (including the Downtown Farmers Market), youth education, and advocacy for a bike friendly Salt Lake City. And you should see the bicycle lawn mowers! SLCBikeCollective.org

10. Sage's Café & One World Everbody Eats. Whenever I have friends visit Salt Lake City, I take them to a lot of the usual places. When they leave, they always remember One World and Sage's. These are true institutions of sustainable food, and we have no idea how blessed we are to have them right here. Sage's may be most famous for making meat-a-tarians dispense with their former predispositions about vegetarian fare not tasting good. A cousin of mine who rarely eats a vegetable other than potatoes (french fries) ranked Sage's his new favorite restaurant (and only afterward did I tell him it was all vegan). One World is one of the most unique eateries I've ever seen, designed to eliminate food waste by asking people to pay what they think their meal was worth, rather than a set price for an all-you-can-eat buffet which encourages overeating and waste. With mostly vegetarian options and organic, local and seasonal ingredients, One World provides a truly sustainable eating experience. Sage's Cafe, 473 E. 300 South, 801-322-3790, SagesCafe.com; One World Everbody Eats, 41 S. 300 East, 801-519- 2002, OneWorldEverybodyEats.com

11. Permaculture and sustainable landscaping. Utah is one of the driest states in the nation, and several ecopreneurs are helping save water, reduce chemical dependency, and grow sustainable landscapes. Highly recommended companies are Sage's Way Landscape & Design, Grow Wild (also a native plant nursery in Sugar House), and architecture firm Cooper Roberts Simonsen (though Simonsen himself, No. 2 on this list, may be leaving the firm to pursue major environmental initiatives, I've been assured their terrific green work will continue). Sage´s Way Landscape & Design, 533 S. Windsor St., 801-573-8934, SagesWay.net; Grow Wild, 372 E. 2100 South, 801-467-8660, GrowWildNursery.com; Cooper Roberts Simonsen, 649 E. South Temple, 801-355-5915, crsa-us.com
12. Salt Lake City (and now County) E2 Business Program. Originally started under Salt Lake City Mayor Rocky Anderson and continued by Mayor Ralph Becker, the E2 (environmentally and economically sustainable) program has now expanded to the county under the direction of county Mayor Peter Corroon. It's free for businesses to join, and the programs help them save money on water, electricity and heat, as well as become good corporate citizens. SLCGreen.com
13. In Hot Water Heat & Power. The Eden, Utah, based company helps homeowners and businesses go renewable and clean by specializing in the financially smart solar hot-water systems and coordinating them with clean energy production. InHotWater.net

14. The Salt Lake City Public Library. Through a variety of initiatives, the City Library is going green … everything from reducing paper and plastic waste to being a recycling center for compact fluorescent light bulbs. The downtown library has many energy-efficient features (including a green roof), and the Day-Riverside Library has an EcoGarden maintained by TreeUtah that demonstrates sustainable gardening methods (permaculture). This spring, the City Library is holding public education workshops under the moniker of a "Sustainable Living Series." These events range in topic from green business to commuting without cars. Day-Riverside Library, 1575 W. 1000 North, slcpl.org
15. Eco-Moto. Who would have thought when ecopreneur Jon Schlee put out a shingle in front of a tiny retail space near the University of Utah to sell electric bikes and high-efficiency scooters, the business would be thriving six years later? Eco-Moto sells a variety of nifty transportation gadgets, ranging from the practical (electric cruiser bikes for easy transportation) to the downright suh-weet (the Vectrix electric scooter: top speeds of 62 mph, 70 miles on a single charge), and is now located in a much bigger retail space at 1050 S. State, 801-583-3390. EcoMoto.com