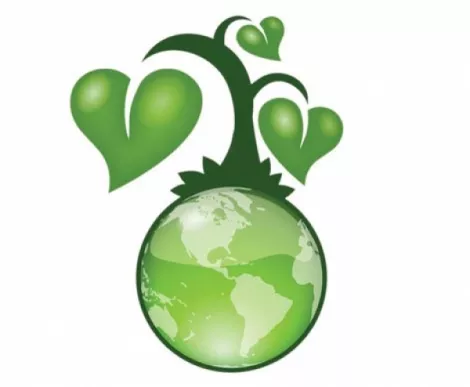 Despite being a smoker, Joni Mitchell has lived long enough to see her refrain from her 1960s song "Woodstock" come to pass: "We are stardust. We are golden. And we've got to get ourselves back to the garden." Little by little, people are getting their green on. Some grow veggies on their apartment balconies, while others make a point to buy locally grown products and support farmers markets.
Just like the tender shoots of a garden, businesses are emerging to help people realize their "child of God" status. Only problem is, they're finding it isn't easy to make the green by simply being green. Three of the five eco-retailers profiled in City Weekly's 2010 Green Guide, for example, are already out of business. It's a risky time to launch a niche business, and consumers are more careful than ever in how they spend their hard-earned dollars.
Thus, those sustainably minded businesses that have survived know some stuff. City Weekly asked them about the secrets of their success and also asked what consumers should look for when trying to buy/live green. The Green Giants, as well as articles that follow on Sharing Backyards, CSAs and growing in small spaces with a limited budget, will help get you back to the garden post haste.
THE GREEN HOME
Home Builders
Tall Pines Construction
Tall Pines Construction in Park City recently finished the Sungazing House in Silver Creek. With Utah's only LEED Platinum certification, it's Utah's greenest home, says Tall Pines owner Garrett Strong. It just won the national Green Home of the Year award in Green Builder Magazine. The company has other energy-efficient green homes, too. "In the design, we're making sure we get passive solar heat gain—that's how we get 90 percent of the house's heat," Strong says. The remainder comes from solar voltaic and site-specific means of alternative energy. Beyond design, Tall Pines contracts with a recycler to minimize its waste, uses recycled glass for 50 percent of the foundation and donates items to Habitat for Humanity's ReStore—a nonprofit retailer of used home-building materials.
"The key component to finding the right builder is finding one that takes [sustainable building design] classes and is, overall, showing an interest and willingness to learn," Strong says. "Experience is a big indicator, because, otherwise, [the builder] might need a consultant or an energy engineer."
435-640-5136, TallPinesConstruction.com

Real Estate & Eco-Brokers
SLC Green Homes
There are approximately 6,000 licensed Realtors in Salt Lake City—only six of whom are eco-brokers. The certification means completing a three-day course in indoor-air quality, energy use and the like, along with annually maintaining the accreditation. While eco-brokers still meet the hectic deadlines of traditional Realtors in the home buying/selling process, they add another level of diligence. Beverly Hanson, owner of SLC Green Homes, says, "With that training, we're more capable of helping buyers, sellers and homeowners identify and improve efficiencies in the home." Hanson is a real-estate agent who specializes in building science and offers home-energy-performance assessments—free with the closing on a home. This three-hour assessment is generally performed after a purchase, but can be done before or during. Hanson also guides new buyers on how to take advantage of state-offered rebates for energy upgrades.
Hanson recommends that those deciding among eco-brokers check up on their current certifications, which are a clear sign of dedication. "Ask what ongoing education they've received and what organizations they belong to," she says.
1214 Wilmington Ave. (2150 South), 801-680-4325, SLCGreenHomes.com
Architecture
AMD Architecture

"I got into architecture for the people, not for the buildings," says Angela Dean, owner of AMD Architecture. Since founding her company in 1997, she's melded solid design with healthy, energy-efficient spaces for off-the-grid desert dwellings, offices and city homes and remodels. Because of the nature of green building, Dean thinks it's important to increase her onsite visits above the norm for architectural services—to answer questions, track down materials, etc. While the building market has suffered during the recent recession, green projects are expanding, Dean says.
For those scouting for a green architect, Dean says, "Research is key: Find a record of experience. Also, find someone who is open to listening to [your] unique demands."
311 S. 900 East, Suite 103, 801-322-3053, AMDArchitecture.com
Building Materials
Underfoot Floors

There are a lot of choices in flooring: carpet, linoleum, cork, bamboo, wood, tile or stone. Some options are more environmentally sound than others, like carpets with synthetic fibers or acid-cured finishes. Step into Underfoot Floors, an industry specialist with 10 years of experience, which vigorously screens for the most Earth-friendly flooring, including finishes with low amounts of volatile organic compounds (VOC) and soy-based carpet pads for retail sales. Underfoot also provides residential and commercial installation. Underfoot also significantly cuts down on waste, which general manager Kathrine Stringer identifies as the industry's biggest problem. Underfoot orders per installation and as minimally as possible, reducing waste from the onset. Any product left over is used for samples.
Stringer recommends those looking for building materials and a supplier "be wary of green washing—many products are presented as environmentally friendly, but that's a vague term," she says, adding that a specialist, rather than a general contractor, will be more knowledgeable for that aspect of the process.
1900 S. 300 West, 801-467-6636, UnderfootFloors.net
Pest Management
Wasatch Natural
With World War II came synthetic pesticides like DDT that have lingering harmful effects on the ecosystem. Before synthetic pesticides were developed, pesticides were made from chrysanthemum, soy and other plant roots and botanicals. Alonzo Thayn, owner of Wasatch Natural, is bringing back that old-school method. The 5-year-old company provides organic pest management as well as lawn and tree fertilization. The products are all USDA Organic certified or OMRI listed—designations that Thayn trusts the most. When choosing a green pest management company, he recommends asking for product certifications and not relying strictly on broad definitions of "natural."
801-282-3312, WasatchNatural.com
Solar Energy
Utah Solar & Alternative Energy

Much of America's electricity is lost as it moves along the grid, but it doesn't have to be. "The technology and wherewithal is available to change our grid and make people net producers instead of net consumers," says Utah Solar & Alternative Energy owner Joe Raycraft, who's installed solar voltaic systems for homes and businesses for five years. His main focus now is battery-based grid-tied systems, which, he says, is the most practical because it allows access to the grid in case of power outages. He says an average three-kilowatt system costs around $15,000-$20,000 and takes two to three weeks to install.
Raycraft, who drives vegetable-oil-powered vehicles, says recycling is a priority for him. "If a solar-energy company doesn't recycle, that's a pretty good indication they're in it for the money," he says.
435-513-0653, UTSolarPower.com
Home Cleaning
Eco-Star Green Cleaning
After launching her home-cleaning business in April 2010, Stacie Holyoak—like many home cleaners—knew from her headaches and dry skin that conventional cleaning products were unhealthy for her. She started using the Waxy Green Line of completely biodegradable products in her work and, now fully green, Eco-Star offers regular or one-off residential and commercial cleanings. Carpet cleaning is outsourced to local Green Clean (801-889-1041), which specializes in using only eco-friendly and organic cleaners on carpets.
Holyoak cautions against using cleaning companies who claim they are "eco-friendly" because they car pool or use routing software to cut down miles in transport, yet buy conventional cleaners to save the fuel of shipping water weight. She recommends asking cleaners for a materials data safety sheet for ingredient information.
999 Murray Holladay Road, Suite 109, Murray, 855-971-5195, EcoStarCleaning.com
Landscaping
Sage's Way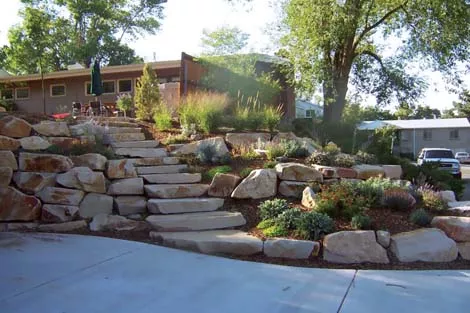 After taking a permaculture class in 2005, Chase Fetter, owner of Sage's Way, was inspired to go beyond his original focus of xeriscaping—a method of landscaping that emphasizes local plants and reduces the need for supplemental watering—and began making clients' properties more self-reliant regarding growing food. Now, 9 out of 10 designs include edibles in raised-bed gardens or fruit trees. Fetter's 10-year-old business uses smart water controls to monitor sprinklers and irrigators as seasons change. It has a Certified Natural Gas vehicle and only uses organic fertilizers. A subsidiary, Eco-Lawn Care, uses renewable-energy-powered mowers—offset by wind credit. Because of Utah's desert environs, Fetter recommends asking "what a landscaper is doing to save on water usage, first and foremost."
801-573-8934, SagesWay.net
Painting
Green Painting of Utah
Joel Marsh, owner of Green Painting of Utah, doesn't hold the corner on the market, he says. With access to the same water-based, low-VOC and soy-based paints as anyone else, for him, green is mainly a frame of mind. "We recycle the majority of our buckets, reuse paint from other jobs and mix mis-tinted paints for primers," Marsh says. He uses green paints for 80 percent to 90 percent of surface area. On exteriors, green paint lasts half as long as regular oil-based paints, so it's a trade off. He informs his clients of the cost-benefit analysis and is open to their decisions on specific materials. He recommends looking for this willingness in a painter.
435-640-1405, GreenPaintingofUtah.com