Check out Gigi Pip's website for featured stories from #TheHatsWeWear campaign.
There's nothing like a fun new accessory to freshen up an entire wardrobe. Women interested in adding a hat to their repertoire should check out the local company Gigi Pip, which launched in the fall of 2015 and offers a wide array of hats to fit anyone's style—from wide-brim fedoras to cozy beanies.
Ginger Parrish, the brand manager for Gigi Pip, has always loved hats. "My husband used to tease me and call me 'that crazy hat lady.' If only he knew what we were getting into," Parrish says.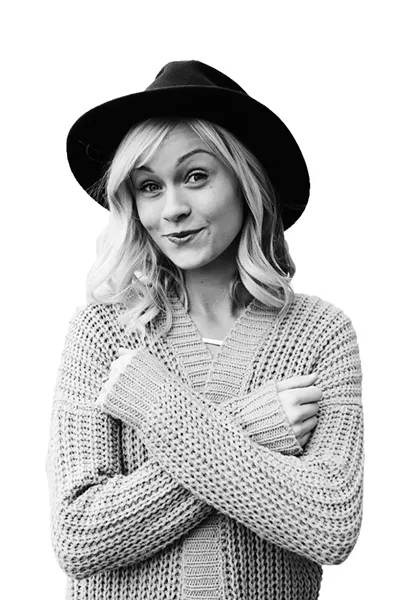 Follow Gigi Pip on Instagram to see when they are running promotions and specials.
But Gigi Pip is more than just a hat store—it's an initiative to highlight the many roles that women play in their lives. "We truly believe that a quality hat can add a sense of confidence in women that we hope, even in a small way, will help them embrace the roles they lead," she says.
As Gigi Pip was getting ready to launch, its founders began to hit a creative wall. "Everything seemed to be in a bit of a slump," Parrish says. "The website design didn't seem to flow, content and product names weren't quite fitting, and I can't even tell you how much debate went into the logo."
That's when a friend used the phrase "for the women who wear many hats" while they were discussing marketing. Suddenly, everything clicked into place for Parrish, and the rest of the team. "It seemed to sum up everything we were hoping to express with our hats," she says. Gigi Pip implemented the theme into the business and overnight the company became unified under a vision. Now, the team loves to hear and share stories of inspiring women using the hashtag #TheHatsWeWear and posting them on its website and social media.
"The incredible part of the Gigi Pip story, in my opinion, is how much the company grew as soon as a purpose was tied to it," Parrish says.
Gigi Pip offers free shipping on orders over $85.
Her passion for Gigi Pip shows in how she treats her customers. "I truly enjoy writing a simple thank you on packages as they go out," she says. "I wish I could write a note on every package because it warms my heart that people support our business."
Not sure what kind of hat fits your style best? Gigi Pip's website has a quiz you can take to narrow down your choices from the classic collection, edge collection and more. The site also offers tips on how to care for the hats. And don't even try telling Parrish that you don't look good in hats—after all, you're probably wearing several already.