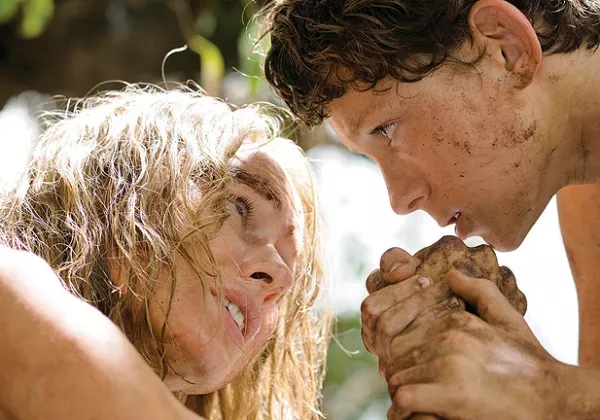 Yes: There are fair reasons to be frustrated with The Impossible, director Juan Antonio Bayona's fact-based account of a European family trying to survive the devastating tsunami that hit Southeast Asia in December 2004. But I'm not going to pretend that I was even thinking about them during most of the first hour, when the film turned me into a raw nerve of tension.

There's only a token attempt at setting up the characters of Maria (Naomi Watts), Henry (Ewan McGregor) and their three sons as they take a Christmas vacation in Thailand. But soon they're separated by the unimaginable wall of water—Maria managing to find the oldest boy, Lucas (Tom Holland), while Henry and the two younger boys are nowhere to be seen.

The portion focusing on Maria's attempts to survive with Lucas is remarkably harrowing, Bayona employing both roaring sound and sudden silence to keep viewers unsettled and disoriented. The trials of those two characters are at times painfully graphic—PG-13 feels like a woefully inadequate rating here—and Holland in particular is terrific as a youngster forced to grow up quickly, and consider the risky humanity in helping someone else when your own survival is still in question.

The Impossible isn't nearly as powerful once the focus shifts to Henry's fate, and the family's variously thwarted attempts at reuniting, which begin to feel unnecessarily manipulative. It's also the point where you have a moment to remember to breathe and consider the uncomfortable fact that the focus on this particular white family relegates to background figures the millions of native people whose lives were destroyed.

But it's too viscerally enthralling during that first hour for those concerns to completely overwhelm it. When cinema can fully immerse you in the scope of a tragedy, it's doing something right.

THE IMPOSSIBLE


Naomi Watts, Ewan McGregor, Tom Holland
Rated PG-13