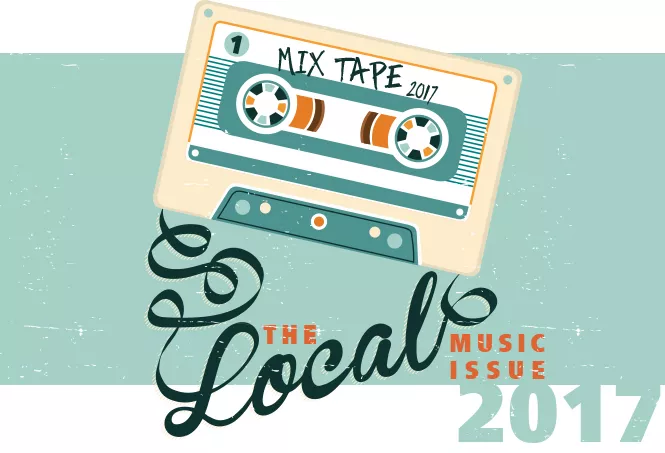 It gets tiring, hearing how some people still think Salt Lake City is a cultural Salton Sea—barren, cracked and dry due to an oppressive ball of hot gas. We know better. We live here. We have all four seasons, each clearly doin' its own thing, which is to say, we're a diverse and variously inspired city—nay, valley—and so are our neighbors to the north and south. Ogden has always been secretly, and now not-so-secretly, cool. Even Provo's learning to party some. And the denizens of all three towns, among others, are making more and better music.
Not that we've had a shortage of good music, especially in SLC where, yes, we locals have rightly felt encumbered—but also inspired—by the prevailing culture. There's just more of it. You can't throw a rock without hitting a rock—or blues, country, funk, jazz, jam or hip-hop—musician in this town. There are more venues, too; from clubs to well-curated perennials like the eagerly anticipated Red Butte Garden Outdoor Concert Series and Twilight Concert Series, and festivals like CrucialFest and the burgeoning Utah Arts Festival. City Weekly is a proud co-sponsor of the inaugural Utah Music Festival, an ambitious event focused on promoting our embarrassment of musical riches.
Wouldn't it be good to see some of these hardworking musicians get their national—or global—due? Don't you want to see Baby Gurl on the cover of Rolling Stone? Sculpture Club on Juxtapoz? Dine Krew on Rachael Ray Every Day? Or how about Thunderfist on Hustler? For now, we'll have to settle for giving them mostly interior shots in our regular music section, and this lone yearly whopper dedicated to all things local music. It's our way of telling our resident tune-pushers to roll those amp dials to 11 and—kerrrrr-annnnng!

Popular music, especially rock 'n' roll, has always been a highly visual medium. Every standout album has an eye-catching album cover, and that's no less true of local acts. We chart the evolution of local music through some of the best artwork to grace the releases of exceptional Utah bands, which helped them make their mark in Salt Lake City and beyond. And one that's just plain weird.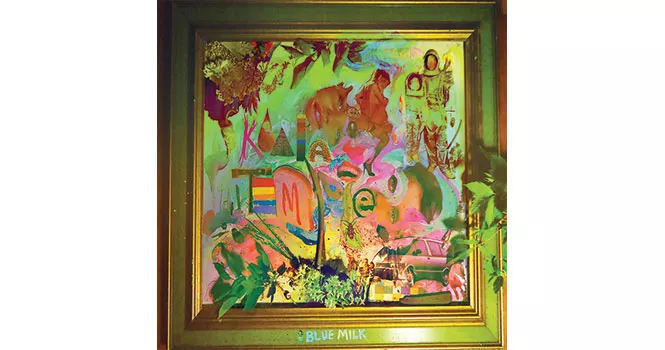 Koala Temple—Blue Milk (koalatemple.bandcamp.com, 2014)
Artist: Andrew Sato
Now inactive, these Psych Lake City stalwarts released several albums, and the mixed-media collage for their second and final LP is a stunning work of art: a tour-de-force overspill of images including topiary, insects, automobiles, astronauts, spaced-out faces and slight nudity. This is such a splendid visual piece that you might hang it on your wall. If you do, you get extra cool points for framing this photo of framed art. Andy Warhol would be proud.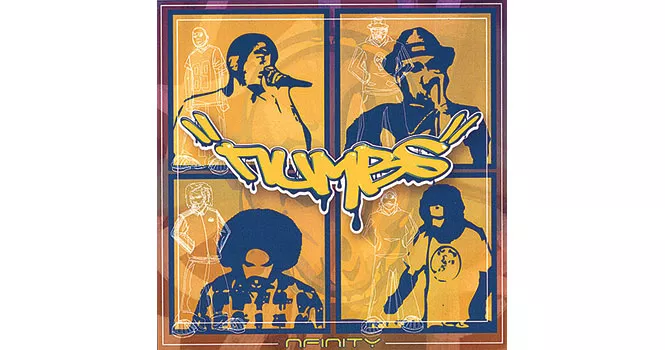 Numbs—Nfinity (Earth Burn, 2007)
Artist: Cornel "Rooster" Saluone
These local hip-hop pioneers burst onto the scene with their 2001 debut, The Word, but NFinity found them maturing, and the split-screen action portrait cover art emphasized Numbs' collective effort and the teamwork inherent in great hip-hop groups. A decade later, it's still an essential release: a brilliant work in the genre and unabashedly Utahn.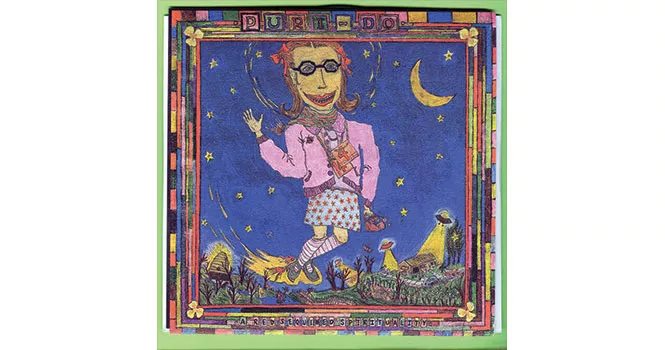 Puri-Do—A Red Sequinned Spirituality (8ctopus, 1996)
Artist: Lincoln Lysager
The music of Puri-Do combines an unconventional eroticism with acidic, plaintive punches against the local majority religion. Instead of their usual sepia-toned photos, a cartoonish character set against a moonlit sky reveals this as our local counterpart of Sebadoh—a bit awkward, yet rugged and emotionally vulnerable.
Bob Moss—Folknik (Soundco, 2002)
Artist: Daniel Clowes
By the new millennium, everyone's favorite local musical eccentric finally started to get attention outside the Zion Curtain, and Soundco Records engaged comic artist Daniel Clowes (Ghost World) for this cover, a moving image of the loneliness at the center of Moss' music.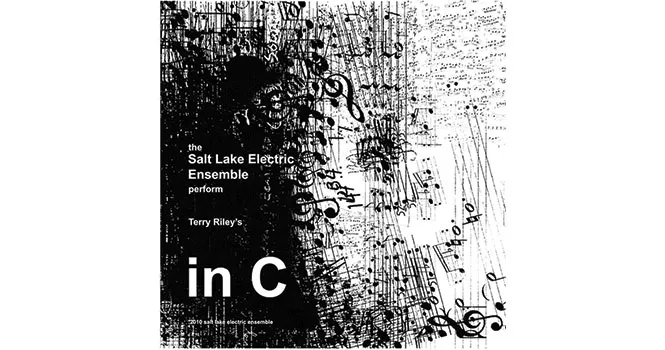 Salt Lake Electric Ensemble—Perform Terry Riley's in C (saltlakeelectricensemble.bandcamp.com, 2010)
Artist: Charlie Lewis and Oliver Lewis
The Salt Lake Electric Ensemble's performance of experimental composer Terry Riley's in C was a landmark event in the local music scene, a multimedia extravaganza updating the 1964 composition with laptop computers' more precise ability to sculpt sound. The cover art recalls the '60s—an effusion of musical notes speaking in concert.
Spaces—Border Radio (Red Giant, 1981)
Artist: Neil Passey
The late '70s/early '80s were the heyday of jazz-fusion and progressive rock, and this was our local entry into a field of sometimes spacey music with oftentimes far-out cover art. It was all about blending genres, baby—and plenty of borders got crossed.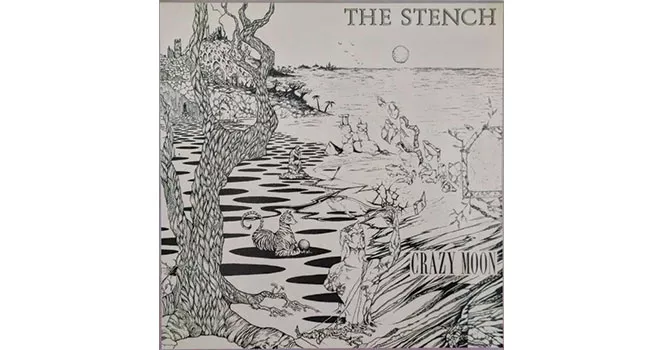 The Stench—Crazy Moon (Running Records, 1989)
Artist: Greg Overton
The Stench was one of the original Salt Lake punk bands in the '80s, and though they were as hardcore as anybody, Terrance D.H. and Co. had a sense of the lyrical, and that shows in the album art, which is reminiscent of more artistically inclined groups like TSOL.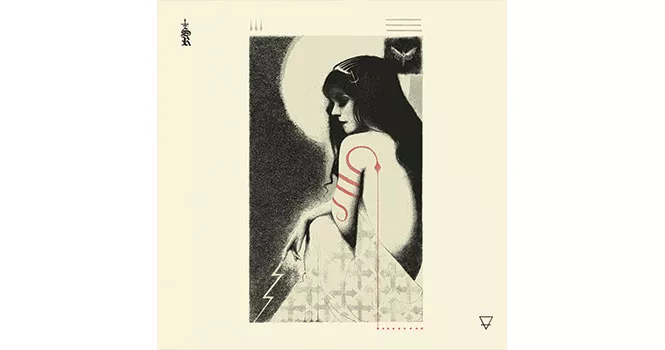 SubRosa—More Constant Than The Gods (Profound Lore, 2013)
Artist: Glyn Smith
All of local goth/doom band SubRosa's album covers are gorgeous—broodingly beautiful, embellished yet restrained, echoing the contradictions in their music. The band's most musically funereal album melds the somber and the sensual with exquisite subtlety for a release that finds them perfecting their own art.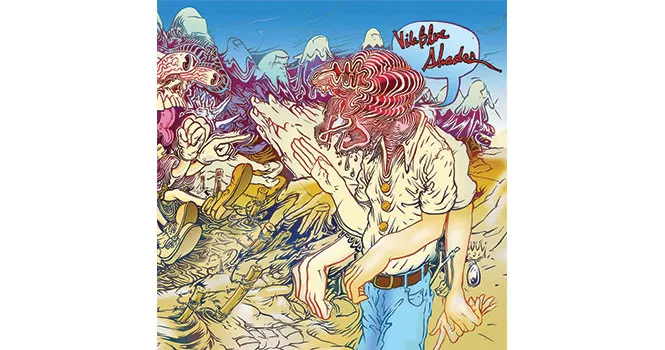 Vile Blue Shades—Live! in Salt Lake -or- Live! in Denver (I Don't Remember) (8ctopus, 2013)
Artist: Sri Whipple
Local collective of musical (and probably, actual) debauchery Vile Blue Shades went out with a bang with their final release, as chaotic as ever, and Sri Whipple's cover art depicted the mesmerizing monstrosity. If you want to feel strangely aroused, check out Whipple's fast and bulbous art, a labyrinth of extremities and orifices, on their 2009 album John Thursday: California Adventure.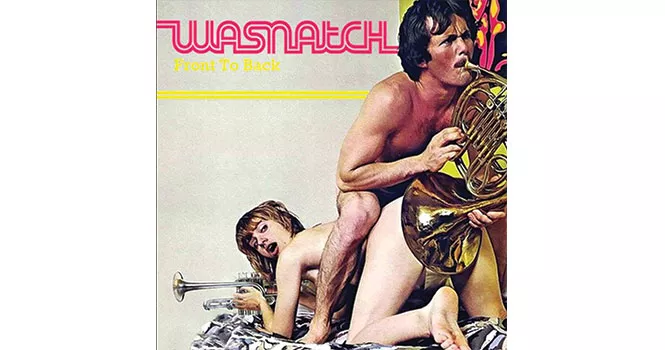 Wasnatch—Front to Back (cdbaby.com, 2013)
Uncredited photo, supposedly from a 1970s porno
It's impossible not to mention a local album that made it into Billboard's "Worst Album Covers of The Year." The image, which the internet believes comes from a 1970s porno, suits the eternally loopy ska/reggae genre—in the key of ... F?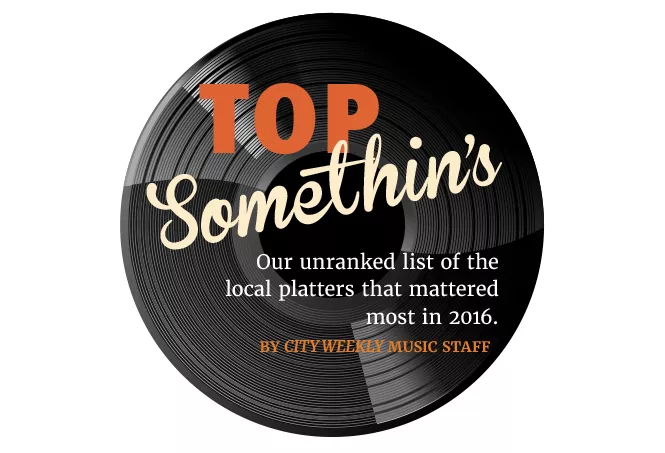 Remember the good ol' days when we eagerly awaited a music mag's juicy listicle of Top Somethin's—usually albums—with easily digestable fun-sized commentary? We'd scan the layout for our personal faves to see how our own music-pickers rated against the arbiters', variously spitting kudos or bile at hits and misses. Now pretty much everyone has a platform for their opinions, and lists rule the People's Idio-cratic Republic of TL;DR. So here ya go: City Weekly's favorite local albums of 2016, concise and unranked—but alphabetized!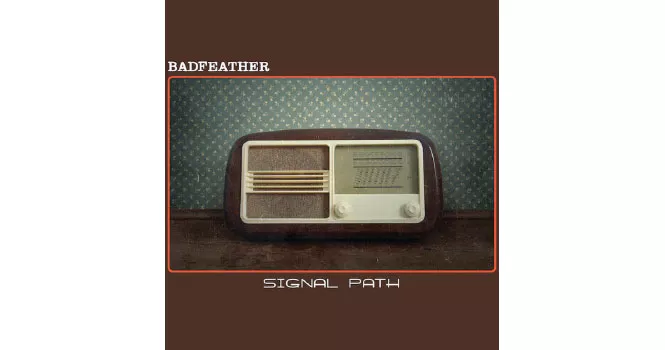 Badfeather—Signal Path
(badfeather.bandcamp.com)
On this Salt Lake City-based quintet's debut album, the songs variously check classic rock, funk, blues, soul and bluegrass, but Badfeather deftly avoids disjointed overextension. You can thank lead singer Rick Gerber's rock-solid voice and vivid tunes, and the virtuosic players' measured restraint as they endeavor to serve only the song. Ultimately, Signal Path is a sublimely satisfying tour through music history. (Kimball Bennion) UMF show: Saturday, March 4 at The Royal
Concise Kilgore—KiL Joy Division
(Pink Cookies)
KiL Joy Division features 'Cise's distinct vocal twang, creative rhetoric and punchlines that you couldn't see coming from a watchtower with binoculars. The top-notch production is mostly covered by Finale Grand, but local tastemaker BriskOner and hip-hop icons like Statik Selektah and DJ Babu also helm tracks. KJD blends the best of local talent with cameos from out-of-town heavyweights for 2016's most fully realized local rap album. (Keith L. McDonald)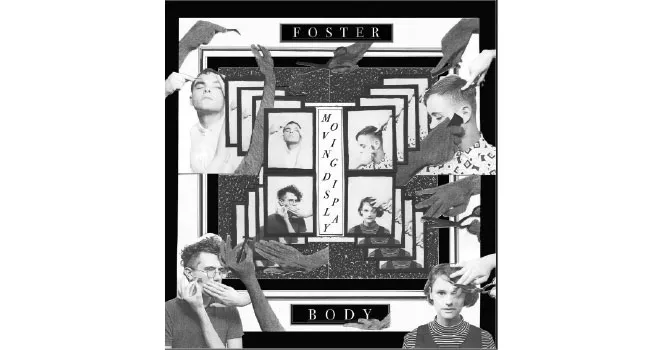 Foster Body—Moving Display
(Diabolical Records)
The pressure-cooked art-rockery on FB's second album scalded so good with angry arrangements of squeaky guitars, tense rhythms, pumping fuck-you bass lines and vocals that conjure daydreams of a Rock 'Em Sock 'Em Robots match between cyborg versions of Jello Biafra and Fred Schneider, with Mark Mothersbaugh tagging in without taking off his glasses. And then, of course, Foster Body broke up. If that's what the intra-band energy was like, I get it. Still sucks, though. (Randy Harward)
John Louviere—The Future Is Now
(johnlouviere.bandcamp.com)
Local scene veteran John Louviere unearths a vulnerable side of himself in a record about loss of love, time and self. Written after a divorce and the death of his mother, the album reveals Louviere's tender voice that gets a welcome boost of instrumentation from producer Andrew Goldring, making a record that hearkens back to AM-radio glory without losing Louviere's deeply personal touch. (KB) UMF show: Thursday, March 2 at 50 W. 300 South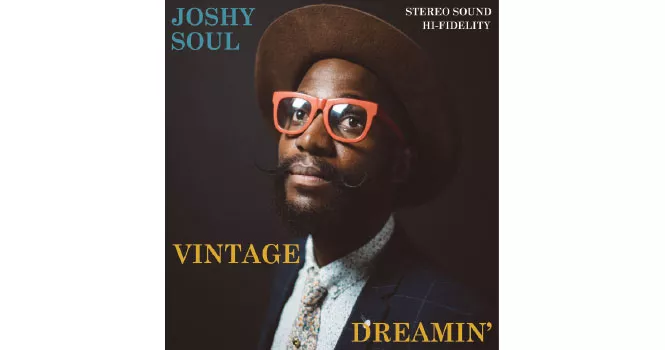 Joshy Soul—Vintage Dreamin'
(joshysoul.bandcamp.com)
Joshua Strauther might have released his first studio album a few decades too late. Vintage Dreamin' is an eight-track throwback joint steeped in classic R&B. Joshy is no slouch with the vocals but you gotta give it up to the band for masterful work on drums, horns and strings. With live instrumentation, feel-good lyrics and a timeless style, Vintage Dreamin' is right on time. (KLM)
Max Pain and the Groovies—Ancient Grease
(Lolipop Records)
Ancient Grease is a garage-rock opus perfect for MP&TG's intro to the Lolipop Records label and the big kids on the mean streets of NYC, where they are currently tearing up clubs. "Evil Desert Mountain People," "Don't Shake My Busch" and other epics epitomize the greasy apex of these skateboarders' surf-garage sound, which, even in their absence, leaves us lubed and panting. (Brian Staker)
New Shack—Eingang
(newshack.bandcamp.com)
With their second full-length album, Provo's darkwave dark horse New Shack appears to have designs on leaving its small-town status behind with their night-in-the-city Drive soundtrack synthpop. Named after the German word for entrance, Eingang functions as a doorway to New Shack's haunting synth arrangements and hallucinatory vocals, and a window into deeply surreal Happy Valley melancholy. (Alex Springer)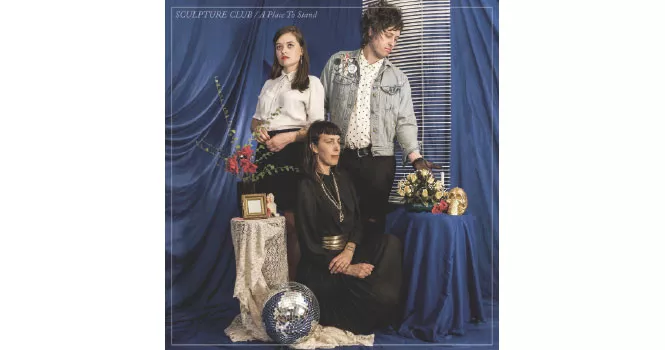 Sculpture Club—A Place to Stand
(Cercle Social Records, sculptureclub.bandcamp.com)
Formerly JAWWZZ!!, Sculpture Club's arty post-punk with a smidgen of Cure-ish goth makes this trio the new poster children for retro-'80s now-sound. The Paisley Underground-style distortion on Chaz Costello's guitar and his reverb-laden vox profundities take you back a decade or three. On opener "Black Coffee," Costello croons, "I wanna be ordinary," but this 11-song set is anything but. (BS)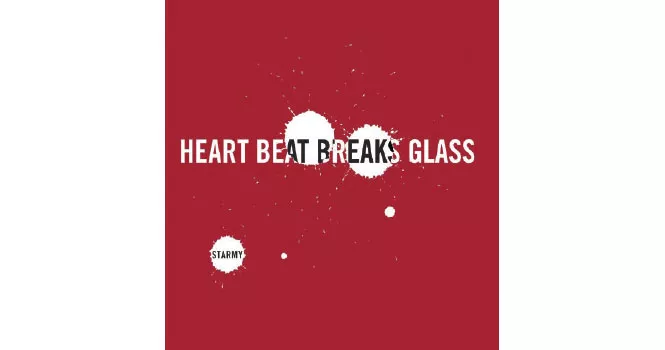 Starmy—Heart Beat Breaks Glass
(starmy.bandcamp.com)
In showbiz, you're supposed to go out with a bang and leave 'em wanting more. If Mike Sartain and company really call it a day, then this fist-pumpin', chin-rubbin', soul-searchin' collection is a big-bang leaving a black hole of want. So, if you really wanna quit when you're writing some of the best shit of your career, then go ahead and take your curtain call, dick. Or make another album. (RH)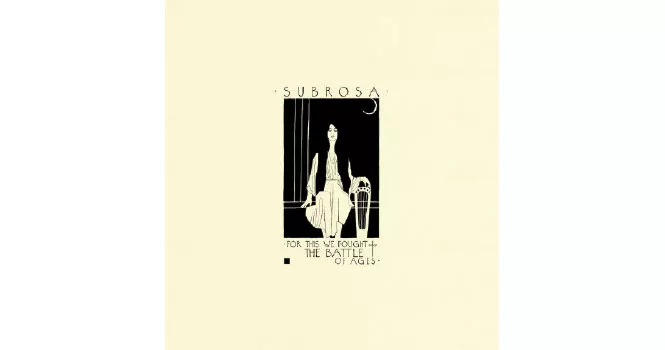 SubRosa—For This We Fought the Battle of the Ages
(Profound Lore)
The band's fifth LP is emotionally and metaphorically heavy, like eyelids in wee hours and depression in daylight. The songs oscillate between angelic anodyne melodies and visceral, dirge-y rhythms, while their literary lyrics plumb black Marianas depths, yet dare to hope. Ages reflects life—the battle for the ages—in all its gray shades, leaving listeners thinking long after it ends. (RH)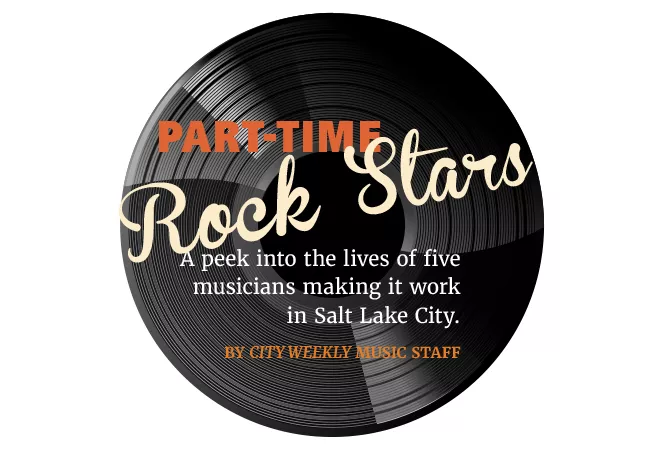 Salt Lake City's music scene is populated with more talent than ever. We have the ubiquitous glut of underground strugglers, but also more bands signing deals with bigger indie labels and, failing that, steering their own careers as they navigate interstates in gear-burdened vans. That doesn't always mean they've made it. You'd be surprised to learn how many of your favorite non-local bands, after signing autographs in Salt Lake City, return home to part-time jobs or even school. Because everyone in the world wants to do what they love, not what they must, and sometimes that means doing a little of both.
Booked: Eagle Twin's Gentry Densley
Gentry Densley is known nationally for the bands Eagle Twin and Iceburn, but he still keeps a day job as a librarian at the Salt Lake County Jail. How does he balance work, two bands, a guitar amplifier company and a new baby? "There's a bit of pressure," he tells City Weekly before a Saturday-morning shift. "But I leave it at the gates when I go home."
Densley says working with the inmates is rewarding. "I think if they didn't have books and other programs, they might turn inward or turn against each other more. It gives them a kind of escape." His supervisor is mindful of Densley's need for time off to record (new releases are imminent for both bands) and tour—Eagle Twin will cover the U.S., Europe and Australia this year. So far, he's achieved a good balance, finding inspiration in his work.
English poet Ted Hughes' book The Crow influenced his band's first two albums, The Unkindness of Crows and The Feather Tipped the Serpent's Scale (Southern Lord, 2009 and 2012). Hughes' style even informs Eagle Twin's two upcoming albums. "I identify with the language so much. It's really animistic, but talks about human problems," the staple of the local metal, punk and experimental scenes says. (BS)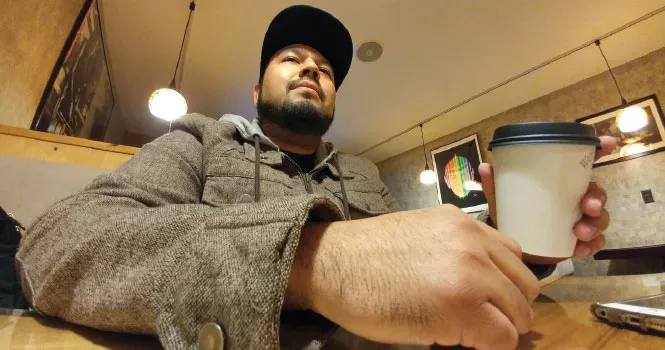 Pagará: Marco Antonio Garcia
Marco Antonio Garcia could be reading any of the comics on the Watchtower Café shelves. Instead, he studies a textbook. The printer, graphic design student and musician has a 5 p.m. class across the street at Salt Lake Community College.
Now 35, Garcia had just started playing music when he left Guadalajara at 18 to join his father in SLC. "I loved it," he says. "But when I got here, it was kinda hard because it wasn't that much of a scene." Alone in his room, he played songs by Latin bands like Soda Stereo and Cuca on his father's guitar. In 2002, an ad in the Spanish-language publication El Semanal led him to join Elemento, gigging at places like Club Mambo in South Salt Lake. When Garcia met Gabino Ramirez and his brother Juan Rodriguez, they, with guitarist Angel Martinez, formed the rock en Español group, Leyenda Oculta.
Garcia continues to play bass with Leyenda and sing in La Calavera, and both bands open SLC shows by some of Mexico's biggest acts, like Cuca, Molotov and El Tri. And the local rock en Español scene is alive with bands like Cenizas Ajenas, De Despedida and Musor, and bimonthly shows at Liquid Joe's. It remains somewhat of a "hidden legend" (to translate Leyenda's name), but Garcia knows hard work pays off. (RH)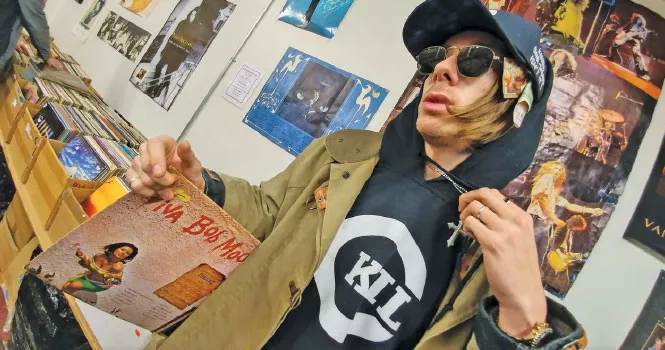 Dine Alone: Erasole James
Rapper-artist-designer Erasole James is everywhere and nowhere. He dropped his phone in the Pacific Ocean a couple of weeks ago. He finally sends a Facebook message from a random woman's account, and we connect at The Urban Lounge. Rocking black retro Jordans, items from his own clothing line and a "brand-new" flip-phone, James says how, despite quitting (perhaps losing) his day job, he's one of the hardest-working and well-traveled artists in Salt Lake City.
Currently, James is dropping jams and music videos like the proverbial golden goose while fellow members of Dine Krew, like Piccolo and Shelby, work on solo material of their own. "2016 was a really explosive year," James says from behind circular shades. He dropped two albums on Dine Records. Into the Muh was written on the island of Kauai and Memories de Miramar was penned while on an eco-tourism trip to Havana. Through his deal with the Damn Son label came Before Common Era, which was created in Las Vegas and California. Travel, he says, is partly to escape the inversion. "The air—I need to get out of the garbage," he says. "It's dirty." It's also inspirational. "Whenever I'm in the Islands or the Netherlands or L.A., albums just come pooping out of my head. As soon as I touch down—bars." (KLM)
Makin' Grains: Secily Saunders
Secily Saunders doesn't remember a time when she wasn't playing music. She spent her formative years in Cleveland and then Orem, performing in the Mo-pop universe that suited her LDS upbringing. "I'm on church soundtracks," she says. "My first real gig was at Kingsbury Hall with Alex Boyé."
Although she's left the church, Saunders never left music—it's all she does. She was the founding music director for Rock 'n' Roll Camp for Girls SLC, and also worked with the Portland and L.A. camps, and plans to become involved with more camps in the future. She also helps produce the SLUG Magazine Soundwaves podcast. There's never been a better time to get to know Utah's diverse music scene, she says.
Her folk group Canyons, which she formed with her girlfriend Kate Anderson, helped fill an important space for both the LGBTQ and alternative music communities in SLC. Now, after Canyons' recent breakup, Saunders and Anderson have a new band called Winter Grain. The band will soon travel to Seattle to record their first album at Brandi Carlile's Bear Creek Studio with producer Ryan Hadlock (of The Lumineers, Foo Fighters and Carlile). Working with someone who has produced their idols feels surreal. "We're really freaking lucky. It feels like a whirlwind, and I don't want to look at it or it'll go away." (KB)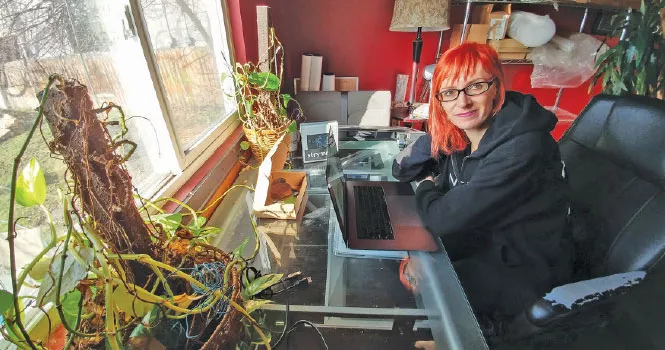 SubRosa: Rebecca Vernon
SubRosa's Rebecca Vernon has a lot in common with comic book superheroes. By day, she's a mild-mannered proposal manager for Orion Health, where she compiles and assembles information into lengthy business documents. By night, she breathes shadowy un-life into the eldritch compositions that make up SubRosa's dark repertoire. "I always resisted getting a corporate job because I thought it would take away my freedom," Vernon says. "But if it wasn't for my job, we wouldn't be able to do half of the things we get to do." She means touring, mainly—SubRosa goes as far as Russia, where they're bona fide rock stars.
While it's true that Vernon's career happens to have enough flexibility to balance her passion for making music, the fact remains that it's possible to juggle both a career and a doom-metal band. Most musicians will inevitably seek out day jobs, and Vernon is an example of why that's not necessarily a bad thing. "I see a job as a way to find fulfillment in life, but also as a means to support my art. You have to do it for love of the music," she says. "You have to love it or it won't sustain you through the hard times." (AS)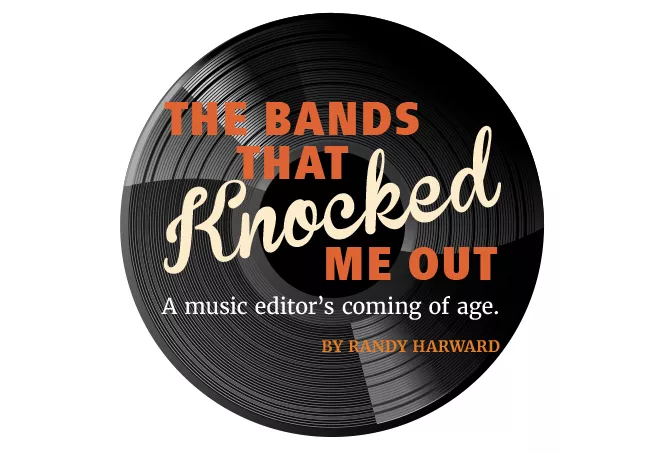 When I was 15 years old, I hit hipster puberty. I was too young for the club scene, and never heard local music—covers or otherwise—on the radio, and certainly not on MTV. I was coming into my teenage know-it-all years, wrapped up in adolescent egocentrism. I'd received my first record at age 4, and had been reading Creem and Rolling Stone since I was 8. I not only knew shit, I knew all the shit. So I didn't care about my classmates' tales of The Stench or Zion Tribe. I had Kiss, Petty and The Replacements.
Oof. It hurts to admit I was a dumbass. Especially about music, which I purport to love and am paid to chronicle and criticize. Younger, dumber me screwed me out of some great music. I hate that little bastard.
If I missed a mainstream album, I could always go to the record store. It wasn't so easy with local music. It was so much harder to release a record back then. You had to see these bands live, and their life expectancies were much shorter than now. If you overlooked a band, you missed them altogether.
I don't have to tell a bunch of music fans how profound a bummer it is to miss a hot show or classic album. I missed a lot. Some, like at the storied punk and metal venue Speedway Café, were because I was too young or had a curfew. But The Stench, Boxcar Kids, PCP Berzerker—all were casualties of my ignorance. Fortunately, I got out there.
At The Great Saltair one early-to-mid-'90s night, my friends and I attended a locals-only show headlined by local grungers The Obvious, who'd been getting played on X96. Being young, dumb and full of ourselves because we happened to play guitar (albeit poorly), we stood ready to judge all four bands harshly. But Iris' fey take on erudite Smiths-Cure mope-rock was pretty cool. And being young, dumb and full of our lingering virginity, we got way too excited about their song "Justine and Julia." Then Honest Engine started to set up and we got even more excited about the nerdy singer's glittery Gretsch.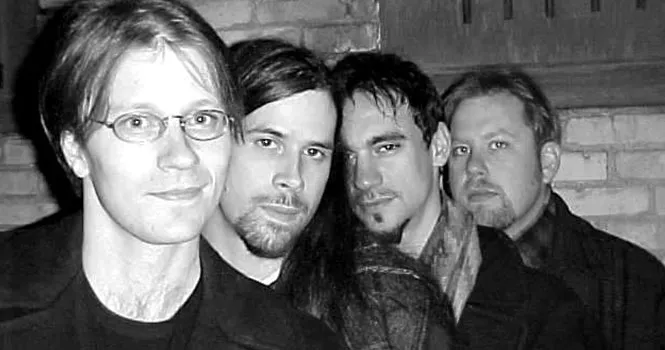 They introduced themselves and launched into "U.R.V.R.," a prescient tale of mind expansion via virtual reality that I'd later learn was the foursome's go-to opener. Since my group was on a third-wave ska kick, Ben Carter's clean chicka-chicka intro grabbed us. Before we could skank, Carter stopped. We dangled in suspense, hanging on the low roar of a power chord, which finally gave way to a mean, funky riff. Suddenly, Honest Engine was in full chug, and we rode the funky verses and snarling choruses, picking up pieces of Tom Cram's philoso-geek lyrics about alienation, inclusivity and questioning authority. We grooved along with Jonni Lightfoot's pop-and-choke bass in lockstep with Eric Empey's skittering, jazzy beat. We might have squealed like fangirls at Carter's manic, whammy-fueled solos. The set culminated in what we'd learn was Honest Engine's favorite closer, an explosive anthem about a population mad with existential questions that decides to "Turn Out the Sun."
That was the first time I heard a local band that knocked me out, and whose CDs, shirts and stickers I would die without. I dragged so many people to Honest Engine shows, where I stood in front of The Bar and Grill's stage mowing on Taco Time smuggled in from next door, drunkenly shouting requests and, afterward, pestering Cram with questions. I did likewise with The Obvious, Wish, Clover, Megan Peters, Headshake, Tongue N Gruv, Insatiable, Wolfgang. Two years later, Honest Engine finally finished their album. There was no internet music buffet in 1995, so I babied that disc like my birth certificate.
In 1998, my wife and I had a real baby. My priorities changed; for all I knew, it was the end of my local music romance. Then, by some fluke, I found myself writing for SLUG Magazine, where I'd read about so many local bands I'd never see, and The Event NewsWeekly where I met current City Weekly contributor Brian Staker. SLUG and Staker helped me amass a varied pile of local music by Red Bennies, the Wolfs, Erosion, Purr Bats, Thirsty Alley, Fistfull, Crapshoot, Sugarpants, Atomic Deluxe, Magstatic, Fat Paw, Bob Moss and more. I was stunned at the amount of great original local music that had emerged in three years. I believed it was only a matter of time before the scene blew up.
When I came to City Weekly in 2000, I wrote about a different local act each week. I learned the scene was larger than I'd imagined, and still growing. We had an alt-country scene (The Trigger Locks, J.W. Blackout, Dirty Birds, Silent Sevens), blues acts (Harry Lee, Zach Parrish), punk (The Corleones, The Downers), hip-hop (The Numbs, Ebay Hamilton, SEM), singer-songwriters (The Legendary Porch Pounders, Mary Tebbs, Nate Padley), metal (Hammergun, Le Force, Iota), straight-up rock (Starmy). Before "indie rock" was so liberally applied, we had Chubby Bunny, Redd Tape and The Rodeo Boys. The garage-punk-psych scene started by The Wolfs and Red Bennies grew to encompass The Rubes and Pink Lightning. And there was a cadre of relentless creatives contorting the framework of rock 'n' roll—nay music—in Alchemy, Vile Blue Shades, Blackhole and Tolchock Trio.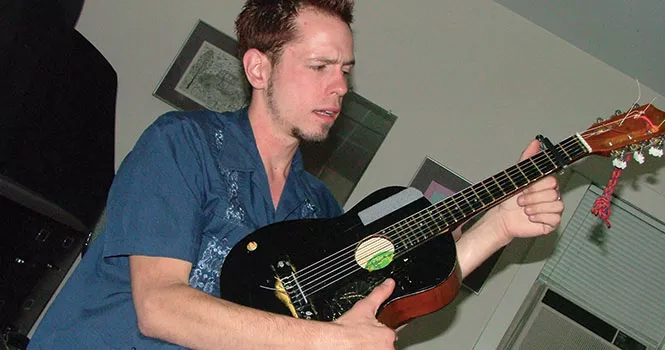 I could go on. I want to expound. But we're only at the mid-2000s. That's when my work with Harp magazine took me away from covering local music. I slowly lost track of the scene, but still gave local music pride of place with its own alphabetically sorted section in my wall-to-wall, floor-to-ceiling collection. But I couldn't listen to it much because I was wrapped up in covering national/international artists. When Harp shut down, I focused on school.
I thought my days writing about music were done. Yet, here I am. And in 18 months as City Weekly's music editor, I'm maybe still not completely up to speed. The scene is so much larger now. I keep thinking how it's only a matter of time—I'm not gonna say that again. Sure, some local acts, like Neon Trees, have blown up. But a music scene is about its underground. Tons of other—I dare say better—bands are still slogging away after all these years, or just getting started. I don't need to tell you who's knocking me out now. You've seen, and will see, them in these pages. It's more important to say something else.
The magic of the music in your own backyard is a connection that comes from sharing a city, sky and culture with these artists. You can hear a song by Townes Van Zandt or Ray LaMontagne and find something relatable. But when you hear a tune by Sarah Anne DeGraw or Dan Weldon or Mike Sartain and find that mutual root in familiar soil, a reference or scene that's uniquely and innately Utahn? The connection is so much deeper.
It would be nice to see more Utah musicians find success, and for that to spread throughout the scene. Far nicer is the realization that at least you found the music that's been within earshot all along. Now that it's easier than ever to record and release music, there will only be more. And it's so exciting to know that, soon, across the country, every local music scene will become a self-contained microcosm rich with natural resources, where its rockstars and fans mingle in real time, in real life and, at night, commune in the ritual of music.

[Music Editor's note: I had the great pleasure of working under and learning from Fred Mills at Harp and Blurt. A rock 'n' roll gentleman and scholar, he has written about music since the late '70s for The Bob, Option, Spin, Magnet, Stereophile and various weeklies. You don't publish that much by tossing kudos like confetti—if something sucks, Mills says so. So I sent him some of my favorite local music for an outsider's perspective.]
Covering a local scene can sometimes be a thankless job. Do you play cheerleader, and destroy your credibility, or do you throw rocks and get your ass beat by a disgruntled band member? I do recall, though, Randy Harward sincerely enthusing to me about several Salt Lake City bands, like the gorgeous Americana of Band of Annuals and the delightfully twisted rock of Red Bennies. Y'see, our prime directive isn't to seem cool or all-knowing, but to share our enthusiasm and, occasionally, offer constructive advice. All of the artists below have merit, some more than others. But they all deserve their shot, so give 'em your attention.
90s Television
Two strikes for the silly stage attire (capes?!) and Google-unfriendly name (hint: include "SLC" with search terms), but I'll give 'em a ground-rule double for their infectious, shambling, Flying Nun Records-inspired jangledom. Maybe even an inside-the-park home run.
Crook & The Bluff
I know this sound; I lived it for a decade in Tucson. Desert-informed blues, rock and psychedelia have a permanent through-line, no matter the region. Alternately desolate and expansive, lunar-lit and sunbaked, this pushes my primal button—and as a result, I just bought their album. UMF show: Friday, March 3, 9 p.m. at Lumpy's Downtown
Sarah Anne DeGraw
Quite a maturation/evolution, judging by 2012-2016 YouTube clips that show her going from wispy, tentative, anodyne folkie to assertive, sexy, swaggering rocker. She compares favorably to Sharon Van Etten and Angel Olsen, and her pipes fill up the room.
Tony Holiday and the Velvetones
Every city with a club scene has the proverbial journeyman blues band that perennially tops annual Best of awards but remains unknown nationally. But I come pre-sold on this harp-powered outfit, having already heard of its rep for sinewy, tuneful chops and a full-tilt appreciation of the form. UMF show: Thursday, March 2, 9:30 p.m. at Leatherheads.
Leyenda Oculta
During my Harp tenure, Randy sold me on the then-burgeoning Latin alt-rock scene in the U.S. But in SLC? This band's like the Clash and Thin Lizzy jointly storming the gates.
The Moths
Elsewhere, I namecheck late '70s Cleveland; The Moths would be lower Manhattan from the same era, influenced by the Velvet Underground and the New York Dolls while rubbing shoulders at CBGB with Television, Mumps, Milk 'N' Cookies, etc. Dark, powerful, insidious stuff.
The Nods
Roll over Goner Records, and tell In The Red the news. Four decades ago, this would've been straight-outta-Cleveland avant-garage-punk that I was creaming over in my punk 'zine. And produced by Slaughter Joe Foster of Creation, Rev-Ola and Kaleidoscope labels? That's a trademark of quality, for sure.
Pinetop Inferno
A wild card with the potential to be really great—guitar and keys hooks galore, and a Jurassic-worthy bottom end—or really annoying, with meat-and-potatoes blues/funk/rock tropes steering perilously close to Joe Walsh and Steve Miller territory.
Red Bennies
SLC's "longest-lasting"—their words—rock band? Based on 2013 album Gang Up and some YouTube clips, that may be due to sounding like no other SLC band, and therefore no competition. Unhinged, Devo-esque sonic chaos only rock critics could love.
The Samuel Smith Band/Pig Eon
Swampy, swaggering, slide-guit anthemism on the one hand (the SSB); strummy, twangy, soulful Americana on the other (Pig Eon). Frontman Smith's gravelly voice oozes soul, and with new recs from each outfit, I'd be hard-pressed to pick one over the other.
Fred Mills lives in Asheville, N.C. He currently is the editor of Blurt as well as business publication Capital at Play.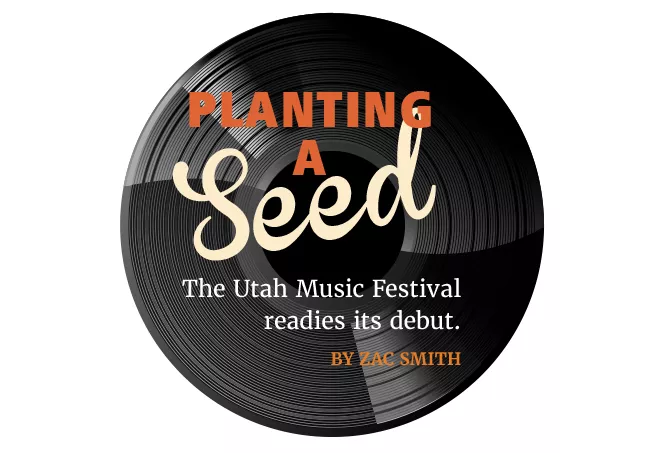 "The Utah Music Festival is a four-day and three-night showcase of Utah's musical talent across a variety of genres," says UMF creator/producer Andy Jorgensen, who's also the owner of Lighthouse Investments, a Utah-based technology venture capital firm. "The goal of the festival is to let music lovers sample the great artists we have here in our own backyard," he continues. Jorgensen, a New York native, has gained a deep appreciation for the Utah landscape and our ever-blossoming music scene over the past eight years.
The inspiration to create the UMF came when Jorgensen met Rick Gardiner, host of the Summertime Brighton Cabin Concert Series and, like Jorgensen, a seasoned hiker. Gardiner welcomed Jorgensen into a community of Wasatch hikers and, during one particular sunset trek near Brighton, their friendship grew as they discovered a mutual interest in music. One evening, while attending one of the house concerts Jorgensen held as part of his 9708 Oakwood Concert Series, Gardiner suggested they join forces to create a music festival. "That was the last conversation we ever had," Jorgensen says. "Rick passed away doing what he loved—hiking the Wasatch, just six weeks later." Jorgensen created UMF in memory of Gardiner. "He planted a seed, and I'm sure he's looking down on us now, watching it grow."
UMF offers an opportunity for new listening experiences, as well as the ability to tailor your experience to taste—not to mention geography. From March 2-5, more than 50 local bands are set to play in 12 venues. Instead of sticking to the usual cluster of downtown spots, the UMF scheduled shows from downtown Salt Lake City to Draper. Each one features three acts, represented anywhere from one genre to three closely related sounds.
On Thursday, The Urban Lounge hosts a hip-hop performance by Burnell Washburn, Grits Green and House of Lewis. On the same night is a blues/country event at Leatherheads, headlined by Tony Holiday and the Velvetones, GrapeGrass and Carver Louis and the Old Lincoln Highway Band. On Friday, at A Bar Named Sue in Millcreek hosts one of the alt/pop/rock shows with Advent Horizon, Jody Whitesides and MiNX, while down in Murray at The Ice Haüs is a blues/indie show with I Hear Sirens, Mortigi Tempo and Lost in Bourbon. On Saturday, The Acoustic Place at the Gateway hosts an indie/pop/rock night featuring Festive People, Spirit City and Le Voir, and The Royal's blues/rock/soul event has Badfeather, Arizona Sun and Vintage Overdrive. Other genre nights include EDM/house/hip-hop and rock/cover bands, among others.
That's a lot of music in a short amount of time, but don't get overwhelmed. "Only about six to seven different venues will be used on any given night," Jorgensen says, "so that people can go to places they may not have been before."
Alongside the sounds of many talented artists, UMF also offers music workshops for those looking to take their talents to the next level or make a larger splash in the record industry. Topics include "Creating a Community of Super-Fans" presented by Carlos Castillo, owner of Musicprenuer Apprentice; "Songwriting Mastery" with Utah NSAI Chapter President Chelsey Stallings; and "Getting Radio Play" from the KRCL team.
In a format similar to that of the annual South by Southwest festival in Austin, Texas, one lanyard acts as an all-access pass—"an entire weekend of music for the price of a movie, popcorn and a large soda," Jorgensen says. A portion of the UMF's proceeds will be donated to local charities. If the inaugural UMF goes well, Jorgensen hopes the festival can grow to include venues in Provo, Park City and Ogden. "We'll also look at expanding the offerings to include movies, technology and culinary arts."
A kickoff party is scheduled for Wednesday, March 1, at Brewvies Cinema Pub from 7-9 p.m. For more information, including the full schedule, visit utahmusicfest.com or facebook.com/utmusicfest.
Utah Music Festival
w/ House of Lewis, Le Voir, Tony Holiday and the Velvetones, Crook and The Bluff, Advent Horizon and more
Various venues
Thursday-Sunday, March 2-5
$25
utahmusicfest.com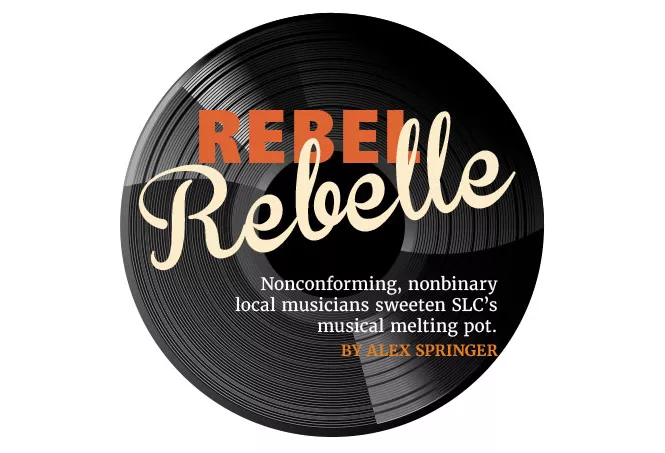 When musicians like David Bowie, Patti Smith and Prince started using their gender-bending aesthetic to create popular music, it paved the way for mainstream artists like Lady Gaga and Billie Joe Armstrong to be more open about their own sexual identity. With conservative whackjobs becoming more prevalent in Congress, it's suddenly more important than ever for LGBTQ artists from all walks of life to build upon that foundation. There are a lot of people out there who desperately need to see their own gender and sexual identities reflected in their favorite artists—and it doesn't hurt if those artists just happen to make kickass music in the process.
While this is a universal need among our country's population, Utah's local trans and gender-nonbinary music scene is particularly important. Despite turning Salt Lake County blue last November, our state continues to be a deep red—a reality that becomes more sinister with each day that the Donald and his legion of doom control the government. The musicians that comprise some of Utah's most talented trans and gender-nonconforming outfits are not only building an inventive music scene along the Wasatch Front, but they're shredding it on stage for every Utahn who has ever felt marginalized because of their gender identity.
When Tess Bybee of Provo-based freak-folk band Batty Blue got started as a musician, gender conformity was something that they struggled with. "At some point I was taught that women needed to be a certain way or do certain things as musicians," they say. "As I got older, I realized that those things don't have to apply to me. When I came out as nonbinary, it just felt really right."
When discussing gender fluidity and its impact on rock music, Bybee cites glam and disco as milestones. "A lot of art and counterculture comes from the queer community. It's a common thing among queer artists because they're somewhat ostracized, so it makes sense for them to band together," they say. "I think queerness shaped culture more than people realize."
It's a cultural movement that Dahlia Bratt of darkwave maniacs Vengeance Tampon has recently seen gain traction. "There are definitely some strong trans and gender-fluid artists out there, and I think it's become more relevant today," she says. "People are really putting it out there and making a statement about gender." As a transgender woman herself, Bratt is no stranger to the intolerance that the LGBTQ community often faces in Utah. "There definitely is an audience, especially here with so many people that are juxtaposed against the system of the Mormons," she says. "They want to come out and find a safe queer space, and that's how the whole band was inspired to begin with."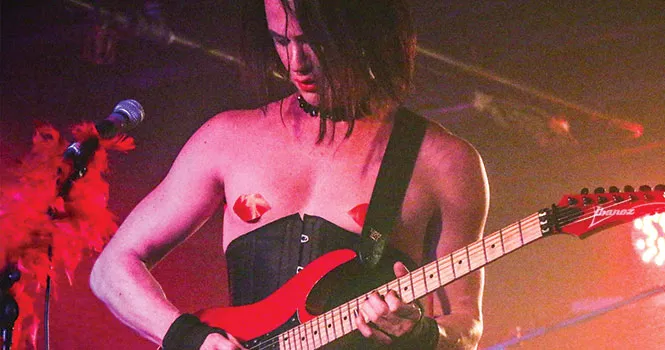 Artists like Elytra's Scotty-Ray Phillips have actually used their music as a platform to help educate others about gender issues in our community. Phillips was recently contacted by a social worker who works with younger clients that are gender variant. "He showed them my music and has just recently asked to introduce me to their parents so they have someone to talk to," Phillips says. "I'm not really setting out to be a queer activist, but if talking to me could help a parent understand their child better, what more could I ask for? It's a huge honor."
Sofia Scott, aka The Rock Princess, sees this burgeoning community as a great place to find collaborators. "I take a lot of inspiration from Dave Grohl," she says. "He started writing his own music and he was just able to find people to collaborate with." The Rock Princess recently tore the roof off of Kilby Court, but she is quick to note that it hasn't been easy. "The hard part is that it's kind of a niche market, especially here in Utah," she says.
Peach Dream guitarist Paula Bravo recognizes the struggle that gender nonconforming artists face, but they also recognize that things are evolving. "There's definitely a lack of representation for trans and non-binary musicians, but that is gradually changing because so many folks are engaged in the work of raising gender awareness," Bravo says. "I'm hopeful that more people will grasp the importance of all identities so that we can become a more inclusive music scene."