Dave Buhler "Not a crusader."
Born July 13, 1957—Cancer
Married, five children
B.S. in political science from U of U, M.A. in public administration from BYU
Adjunct U of U political science professor
Active LDS
Republican
Current Salt Lake City Council member
Favorite drink:
Dr. Pepper
Trademark characteristic:
Rocky's sparring partner
Cars:
2002 Chevy Suburban, a 2000 Pontiac Grand Prix, 1999 Honda Civic
Obvious downside:
a Republican in a Democratic town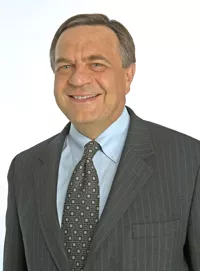 Buhler's 20 years of political service include stints under Republican Gov. Norm Bangerter from 1985-89, directing the Utah Department of Commerce from 1989-92 and as state senator from 1995-99. He was elected to represent District 6 on the Salt Lake City Council in 1999. After years of elucidating political theory as a U of U professor, Buhler wants to put his ideas into action as a Salt Lake City mayoral candidate.
Know His Friends
•
James Sorenson
—The billionaire real-estate magnate and manufacturer of medical equipment, personally and through two of his companies, gave Buhler a combined $17,500.
•
Dell Loy Hansen
—President and CEO of Wasatch Property Management, real estate developer and business investor, Hansen was generous to Buhler, as he has been to others. In 2006, Hansen, through his employees, gave almost $40,000 in campaign contributions to Lohra Miller in her bid for Salt Lake district attorney. But lately he is more infamous for a scuffle with Salt Lake City Mayor Rocky Anderson following a City Council meeting when the mayor recommended the council deny Hansen's request for redevelopment money saying he'd violated the terms of his previous Redevelopment Agency loan.
•
Utah Soccer LLC aka Real Soccer
—This soccer team's contribution to a Republican mayoral candidate of Salt Lake City is a safe bet. Snubbed by Salt Lake County Mayor Peter Corroon and rebuffed by Salt Lake City, the soccer team was bailed out by the Republican governor and Legislature after the county denied it tax funds for a new stadium.
•
Builders
—Big-D Construction and Okland Construction, among the largest construction firms in the state and country, gave a combined $6,000.
•
Clark D. Ivory
—The CEO of Ivory Homes and now director of the Salt Lake City branch of the Federal Reserve Bank of San Francisco gave $3,500. His father, Ellis Ivory, is chairman of the
Deseret Morning News'
board. And for more
D-News
connections, Shirley Scruggs, wife of Bud Scruggs who is a D-News board member and pal of former Utah guv Mike Leavitt, gave Buhler $5,000.
•
Out-of-state support
— Former Ronald Reagan speechwriter Bill Nixon gave Buhler $1,000. Nixon is one of the influential group of Mormon lobbyists in Washington D.C., and once served as senior adviser for the late Delaware Republican Sen. William Roth, after whom the Roth IRA is named.
•
Progressives
—While Becker and Wilson wear their progressive badges with pride as well as garner much progressive support, the Campaign for America's Future, a progressive group with board members from the NAACP and unions, gave Buhler $5,000.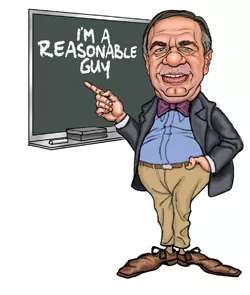 •
Former elected officials
—Former governors Olene Walker and Norm Bangerter endorse Buhler as does former deputy mayor under Salt Lake City Mayor Deedee Corradini, Kay Christensen.
•
Salt Lake City Council
—Buhler is backed by council members Jill Remington-Love, Van Turner and Carlton Christensen. As for the rest of the City Council, Eric Jergensen and Søren Simonsen have put their weight behind Ralph Becker. Nancy Saxton so far has not lent her support to anyone.
•
Campaign committee
—Jess McClelland, a former staffer for Republican U.S. Sen. Orrin Hatch is in charge of Buhler's campaign.
Know His Enemies
•
Mayor Rocky Anderson
—Recently, Anderson told a Fox 13 News reporter, "I think [Buhler] would be horrific [as mayor]. … He's layed down on everything the LDS Church has wanted; he's never voted against it." Buhler has a history of crossing swords with the mayor on the city council.
Know His B.S.
•
Slogans
—"Not a crusader, a doer" and "A reasonable guy." On his Website DaveForMayor.com, his nice-guy can-do persona is furthered in a series of YouTube videos where he stands midscreen selling himself as the non-Rocky who can get things done. While he is a Republican, he intimates that city government is about fixing potholes and keeping streetlights on, not partisan politics.
•
His love for the SLC is now at odds with past legislative efforts.

As a state senator, he repeatedly tried to limit the power of cities to govern themselves. In the Senate, Buhler tacked a rider onto a bill governing city incorporation. It allowed businesses that owned land in newly formed cities Kearns and Magna to opt out, escaping from new taxes. One company benefiting from Buhler's changes was Kennecott Copper. Also, as state senator, he limited the power of cities in Utah to regulate rental units.
•
I'm a moderate Republican.

Translation: But his record on economic issues is anything but moderate. As a member of the state's privatization policy board, he encouraged the privatization of the State Printing Service as well as Salt Lake County's department of sanitation garbage pick-up.
•
Originally opposed to TRAX.

Translation: Now that it has proven to be not only popular but viable, he's on board.
Rocky Meter
19 Proof
Like Rocky:
Likes center stage.


Not like Rocky:
Active Mormon, Republican
Back to the Mayor Bunch
cw