Keith Christensen "He wins. We all win."
Born Dec. 7, 1950—Sagittarius
Divorced, married for second time, two children
B.S. in management and finance from BYU, law degree University of Puget Sound
Inactive LDS
Former two-term Salt Lake City Council member (1994-2002)
Republican turned independent
Favorite drink:
Kettle One martini with an olive, shaken
Cars:
A Toyota 4runner and a Mercedes CLK
Trademark characteristic:
Endorsed by Rocky
Obvious downside:
All about the business community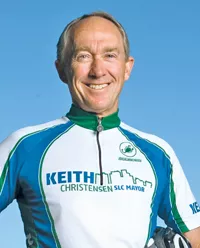 Businessman Keith Christensen, Rocky Anderson's chosen heir, is a political maverick despite two terms on the Salt Lake City Council. This Republican turned independent is a former lawyer who operates a chain of convenience stores after growing up a Delta farm boy. Christensen is loved by the necktie types and is still connected to the Republican Party through his campaign committee.
Know His Friends
•
Earl Holding
—Owner of Sinclair Oil and, according to
Forbes
magazine, worth $1.5 billion, Holding and his wife are among Christensen's largest contributors, anteing-up $15,000 between them. As one of downtown Salt Lake City's largest private landowners, Holding has time and again tussled with the city over his many land holdings. In the process of building his Grand America Hotel, he wanted the city's Redevelopment Agency to condemn several properties, one being the Flower Patch on the corner of 500 South and State Street. Christensen backed him in this effort while on the City Council, which runs the RDA. At the time, Christensen had business ties with Holding. Christensen still has financial ties with Holding through his Top Stop chain, which buys gas from Sinclair. He denies any conflict of interest.
•
Dell Loy Hansen
—(See Buhler's friends)
•
Mall owners and builders
—Kem Gardner, a Gateway developer and Mitt Romney's national finance co-chairman, gave Christensen $7,500, and his business The Boyer Company gave $7,500. John Milliken, the owner of Sandy Mall, gave $5,000.
•
Investment firms, real estate and banking
—While many individuals donated to Christensen, the biggest block of givers is, by far, the business community. For example, the Salt Lake Board of Realtors gave him $3,000—but it also gave to Wilson and Buhler.
•
Greeks
—Not that they vote as a bloc, but a number of figures in the Greek community gave—namely, Morgan Stanley financial adviser Nick Bapis; Nicholas & Company (restaurant supply) CEO Peter Mouskondis; and Jim Fuskandrakis, owner of Jim's Family Restaurant. Downtown developer and realtor Vasilios Priskos gave $3,000 and an equal amount in kind. Oh, and John Saltas (
City Weekly
founder) donated, as he did with each of the four front-runners.
•
John Price
—A former ambassador and big fun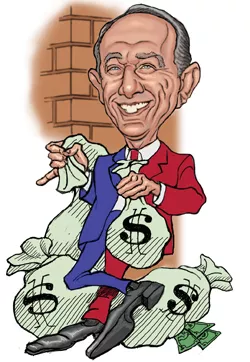 d-raiser for the GOP gave a total of $12,500 along with his firm.
•
Unions
—An unlikely source, labor, donated $500 through the AFL-CIO, just like it did with Becker, Buhler and Wilson.
•
Campaign committee
—It's made up almost exclusively of bankers, real-estate investors and insurance people as well as two former staffers from the office of Republican U.S. Sen. Orrin Hatch. The man in charge of Christensen's "independent" campaign is Stan Parrish, who was served not only Hatch's chief of staff but is a top Republican Party fund-raiser in Utah.
•
Mayor types
—Rocky Anderson and former Mayor (also U.S. Senator and astronaut) Jake Garn. To the surprise of many, Anderson not only backs Christensen but asked him to run. Garn was the last Republican Salt Lake City mayor. Stuart Reid, who in 1999 lost the mayor's race to Anderson, is now is in Christensen's camp, giving $2,500.
•
The Salt Lake Tribune
—The same paper that endorsed President George W. Bush in 2004 endorsed Christensen this summer. It is rumored that the newspaper's owner Dean Singleton went over the head of the
Tribune
's editorial board and chose Christensen himself.
Who Isn't His Friend
•
Good works
—Few prominent civic, environmental or charitable groups gave him money or endorsed him outside of the business community.
Know His B.S.
•
Slogan
—"He wins. We all win." Changing party affiliation midstream, Christensen tries to distance himself from his Republican past by backing the Rocky agenda. Aside from efforts to cozy up to liberal voters, he plays up his business background, contending his private-sector management experience gives him an edge when it comes to running a city government. But despite his "winning ways" that include support from Anderson and successful fund raising, his poll numbers lag behind other front-runners.
•
He supports the expansion of TRAX.
Translation: But when he was on the City Council, he sided with business owners in their opposition to TRAX on Main Street. He claims his opposition was just a technicality, not opposition to TRAX overall. He was instrumental in getting the U of U TRAX line.
•
He may now be an "independent" but past decisions show him more in line with Republicans.
Translation: While on the City Council, he supported deputizing local police officers as INS agents when dealing with illegal immigrants.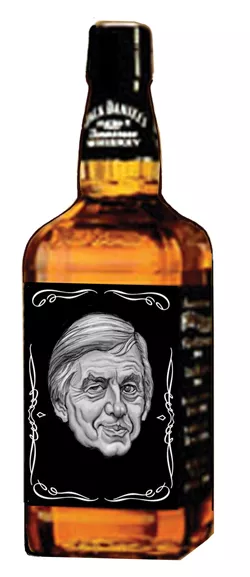 Rocky Meter
30 Proof
Like Rocky:
Fit, unpredictable, will likely fight for your right to party.


Not like Rocky:
Owns private jet, has yet to take on The Man because Christensen
is
The Man.
Back to the Mayor Bunch
cw