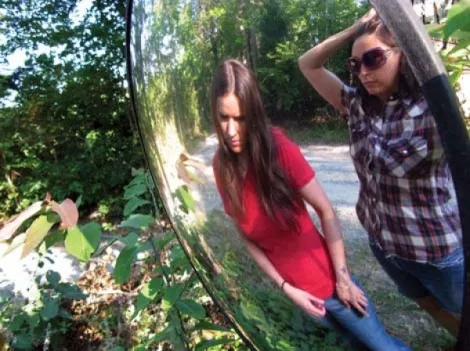 Friday Nov. 19


The Moaners
Americana singer/songwriter
David Dondero
might be the headliner, but opening act
The Moaners
are not to be missed, and might just end up stealing this show. The North Carolina duo of Melissa Swingle and Laura King just released their third album,
Nocturnal
, which further blurs the lines between the garage-rock, punk, rockabilly and folk-blues that serve as The Moaners base. Swingle's knack for crafting tunes that illuminate her little corner of the South is getting stronger by the year, and the songs on
Nocturnal
are as likely to make one wistful for the olden days below the Mason-Dixon Line as they are to start a mosh pit. And that's not a bad thing; as The Moaners and their music mature, their ideas come through as clearly with a whisper as easily as with a scream. Tony Lake opens the show.
Kilby Court, 741 S. 330 West, 7 p.m., $8
Toro Y Moi
Chaz Burdick is a one-man melting pot, a South Carolina resident with a decidedly urban outlook and a voracious appetite for toying with different genres. Under the guise of Toro Y Moi, which he started as a bedroom-production project as a young teenager, Burdick delves into everything from freak-folk to R&B to house music on this year's Causers of This album, and the 23-year-old's already spun off a dance-oriented side-project, Les Sins, to serve as an alter ego of his sensitive side. The first Les Sins release is hitting the street just days before Burdick visits Salt Lake City, so I'd expect a dose of his club anthems along with the tracks from Causers of This that made critics rave. Nosaj Thing and Jogger are also on the bill. The Urban Lounge, 241 S. 500 East, 9 p.m., $10
Max Pain & The Groovies, Spell Talk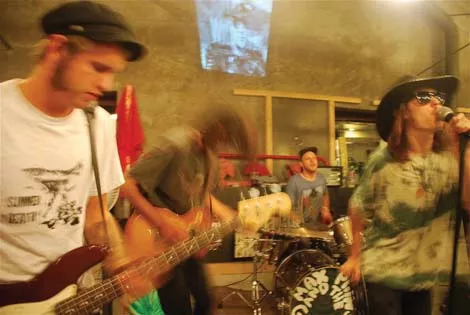 If loud, loose, psychedelic-fueled rock mayhem is your bag, you have a must-see show here in the form of a CD release party for relative newbies Max Pain & The Groovies and the current City Weekly Music Awards winner Spell Talk. While the Spell Talk gang has grown ever more impressive as a live act through touring and a steady diet of gigs around town, Max Pain & The Groovies have established themselves as a new live favorite on the SLC scene, with wild shows and Nuggets-style guitar rock. The show is at the venue formerly known as The Salt Shaker, now dubbed The Holding Company, and should be quite the double-bill. The Holding Company, 600 S. State, 7:30 p.m., $5
Saturday Nov. 20
The Lower Lights
With no less than 40 folks listed as members of The Lower Lights, you can imagine the Herculean task it must have been to organize the recording sessions over five days in fall 2009 that resulted in the A Hymn Revival album. Yes, these are religious songs, but in the capable of hands of the performers involved—including familiar faces like Paul Jacobsen, Sarah Sample, Ryan Tanner and Cherie Call, to just scratch the surface—they become something more, a folk-roots exploration of songs revered primarily in Utah among the LDS, and some hymns with broader appeal ("Swing Low, Sweet Chariot"). The beauty of the performances quickly puts the secular listener at ease, and true believers will welcome the fresh interpretations of songs they've heard on Sundays their whole lives. The Post Theater, 245 S. Fort Douglas Blvd., 8 p.m., $10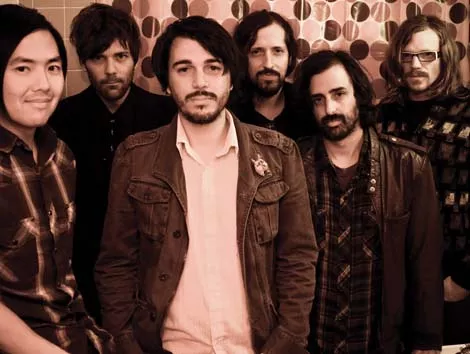 Sunday Nov. 21
Margot & the Nuclear So and Sos
Margot & the Nuclear So and Sos' third album, Buzzard, is a winning leap forward from past efforts like Animal! and The Dust of Retreat. Perhaps all it took was singer/guitarist Richard Edwards shaking himself loose from Indianapolis and heading to the "big city" of Chicago to inspire him to try some new sounds. He wrote for six months on his own before his fellow So and Sos joined him in the Windy City, along with members of Califone and other Chicago musicians, in creating an expansive album that moves beyond the pretty orchestral-pop of older works into bigger, noisier territory. All moves away from home should sound so good. Jookabox and Burnt Ones open the show. The Urban Lounge, 241 S. 500 East, 9 p.m., $10 advance/$12 day of show
Wednesday Nov. 24
Royal Bliss

It's been a good year for Salt Lake City's Royal Bliss: No accidents, lawsuits or lost limbs to report—if you're familiar with the unlucky 13-year-old band's Behind the Music-worthy history, you know that's an achievement. And, not only have they survived '10 unscathed, Royal Bliss have finished recording a follow-up to their 2009 Capitol Records debut, Life In-Between, set for a 2011 release. In the meantime, they're still a local rock band playing rock local shows—just in bigger venues. Royal Bliss' annual pre-Thanksgiving show (a tradition since the band's '90s inception) moves to The Depot this year, with guests the Spencer Nielsen Band and The CJB. (Bill Frost) The Depot, 400 W. South Temple, 8 p.m. $15 advance/$20 day of show
Coming Up
Blonde Redhead, Olaf Arnalds (The Depot, Nov. 26), Freelance Whales, Miniature Tigers (Kilby Court, Nov. 27), No Age, Lucky Dragons (Kilby Court, Nov. 30), Oak Ridge Boys (Abravanel Hall, Nov. 30), The Secret Handshake, A Cursive Memory (The Complex, Dec. 3), The Black Angels (The Urban Lounge, Dec. 5), John Pizzarelli (Sheraton City Center, Dec. 6), Tame Impala (The Urban Lounge, Dec. 6), Tokyo Police Club (Kilby Court, Dec. 6)