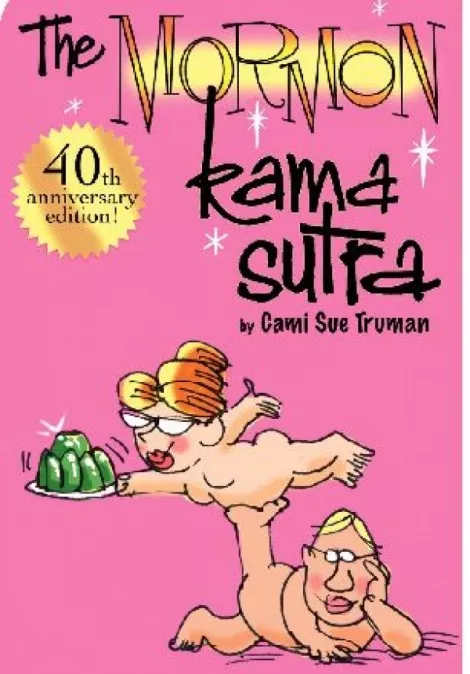 Local thorns-in-the side Pat Bagley and Sister Dottie S. Dixon have teamed up for the recently updated The Mormon Kama Sutra. You can pick up a copy and have it signed tonight at Ken Sanders Rare Books.
As the story goes, the The Mormon Kama Sutra was first published in 1970 to aid newlyweds in the proper practice of calling spirit children from wherever it is spirit children come from. It worked for Sister Dottie, proud Mormon mother of a dear gay son and star of Salt Lake City stage (The Passion of Sister Dottie S. Dixon) and KRCL community radio. She and her collaborator are merely earthly vessels bringing this heavenly knowledge to a new generation in the updated and illustrated 40th anniversary edition.
Yes, illustrated. Bagley—nationally syndicated and award-winning editorial cartoonist for The Salt Lake Tribune—has lent his talents to depicting within-the-sanctity-of-one-man-and-one-woman marriage activities such as "The Laying On of Hands," "Fast Sunday," "Pulling the Handcart," and even "LDS&M." Don't worry, your bishop is totally cool with all of this. Also included is a useful glossary of no-no words you don't want your kids to find in your Google search history. It defines "Dry Hump" as "Arid Provo Hillock on which BYU singles housing is built".
To give away any more would be a disservice. Head down to the signing, catch the slideshow, enter the raffle and buy a copy for yourself.

The Mormon Kama Sutra Holiday Party and Signing @ Ken Sanders Rare Books, 268 S. 200 East, Friday, Nov. 20, 6–9 p.m.