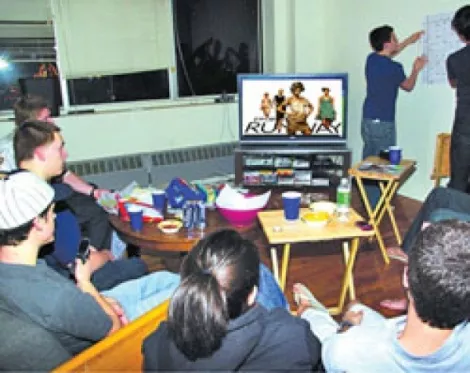 Eight tell-tale signs that you might be living in a Salt Lake City "gayborhood":

8. There are QSaltLake newspaper boxes on every corner—and they all dispense cappuccinos.

7. The local Ann Taylor outlet only sells flannel shirts and yoga pants.

6. Instead of football, the neighborhood guys always invite you over for beer, pizza and Project Runway.

5. There are not only more art galleries than Maveriks, there are art galleries in the Maveriks.

4. Local hooligans drive their Subarus around all hours of the night blasting NPR.

3. There are no amateur bands practicing in garages, just DJs and fashion designers.

2. Dogs outnumber children and Republicans.

1. Babs De Lay just sold the condo next door to your former missionary companion.

cw