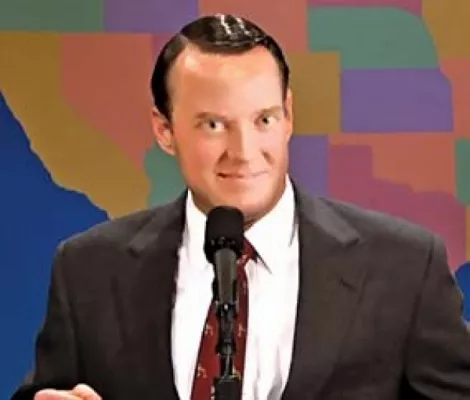 Eight signs that Salt Lake County Mayor Peter Corroon is just coasting toward re-election:
8. He's planning more appearances on Saturday Night Live as "Tim Calhoun."
7. Some days (usually Wednesdays and Saturdays) he recklessly parts his hair on the right.
6. He insists on spinning hip-hop every week at Habits as "DJ Pete-tastic 3000."
5. He refuses to confirm or deny allegations that he was sent from a post-apocalyptic future to stop Real Salt Lake.
4. He routinely cuts staff meetings short because "The Hills is on, you guys!"
3. He still blows off "Blink & Smile: Learning to Act Human 101" class at the learning annex.
2. He continually refers to Republican opponent Michael Renckert as "Baldy McNo-Funds."
1. New campaign motto: "Peter Corroon: Turgid, Throbbing & Ready for More."