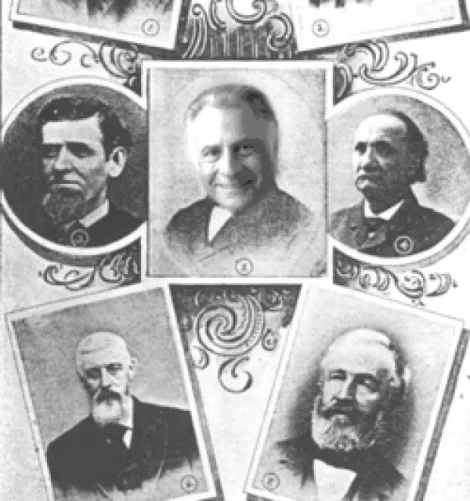 Eight less-famous phrases uttered by Brigham Young besides "This is the place" upon discovering the Salt Lake Valley on July 24, 1847:
8.
"Wait, I'm receiving a revelation … What exactly is a 'condominium,' and how many is a 'buttload'?"
7.
"I'm sure there's plenty of water down there."
6.
"Relay this news to Dick Nourse for the evening wagon-train report, quickly!"
5.
"Finally, somewhere I can really make this beard-with-no-mustache look catch on."
4.
"How do you spell desert? D-e-s-e-r-e-t? We'll check it later …"
3.
"One liquor store right … about … there. That should cover this half of the continent."
2.
"Lots of room and … I brought how many wives? Oh, great!"
1.
"Don't worry—Californians will have nothing to complain about when they visit us."
{::INSERTAD::}
cw