Cages and Poles: The Paper Moon
The Paper Moon
(3737 S. State) in Salt Lake City is the finest bar in town for women who enjoy the company of other women. Their lineup reflects that, with great female DJs on the weekends, cages and poles on Fridays. Tuesdays are also a big hit with Mr. Scott's karaoke (starting at 8 p.m.).
Lawful Libations: Liquor License News
It appears that the state will not be reviewing / changing liquor license laws nor addressing the antiquated population/liquor license system anytime soon. Don't blame the DABC; they're keenly aware of the problem. It's the Legislature who may not bring these population/liquor license issues up again until 2011. Ultimately, all this BS politicking makes you thirsty for a drink.
Singing Bartenders: Karaoke at the Woodshed
When Ryan Lucas serves customers one of his beverages (try a Grateful Dead) they might be treated to a song as well. The local bartender's voice lights up Tuesday night karaoke at the newly re-painted Woodshed (goodbye bright green exterior, hello soothing blue walls).
Poplar Street Pub
Tucked off-street along a bustling restaurant row, it's easy to miss Poplar Street Pub (242 S. 200 West). Those who've discovered the downtown spot know it's well worth seeking out. In addition to their great Sunday brunches (11 a.m. to 3 p.m.) their Jazz game nights are not to be missed, with the Boozer Special: Jaegermeister and beer combos. Stop in Dec. 5 for Poplar favorites American Hitmen.
Poplar Street Pub hot shots: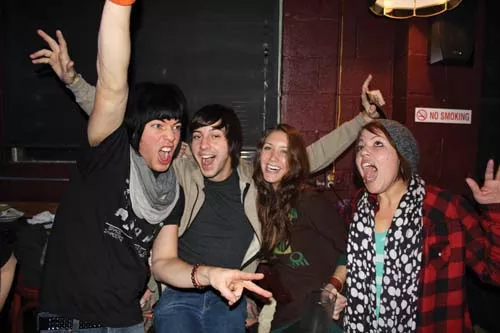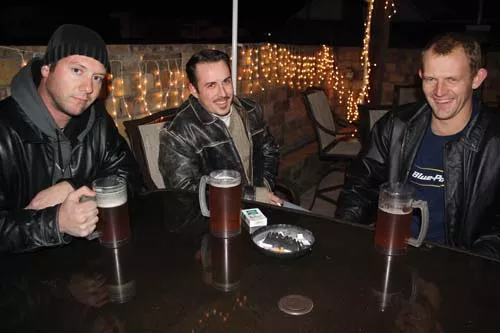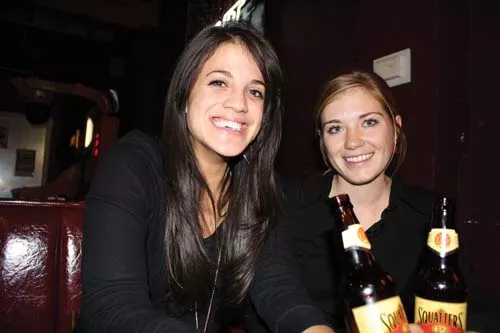 1 - Josh Holyoak, Goose Holyoak, Asha Raye, Janelle Goneu
2 - Mike Montgomery, Gareth Heywood, Christopher Gilmore
3 - April Slater, Hayley Baumer
We want to keep Utah up to speed on local nightlife. Submit tips about club openings, closures, remodels, special events, drink recipes and noteworthy changes to comments@cityweekly.net