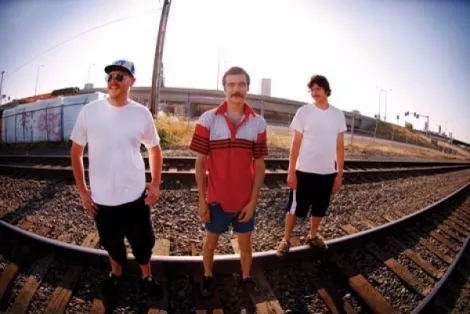 Friday March 11


The Quick & Easy Boys
If your image of Eugene, Ore., is one of burned-out Deadheads spinning their days away in Birks and tie-dye,
The Quick & Easy Boys
are here to give you a musical attitude adjustment. The funky, punky trio originally from the Northwest college town openly worships at a three-winged altar of The Minutemen, Parliament-Funkadelic and Willie Nelson, and as disparate as those acts' sounds are, what's remarkable is you can actually
hear
those influences on The Quick & Easy Boys' latest album,
Red Light Rabbit
. And it totally makes sense! Joining The Quick & Easy Boys for the show are locals Lifeboy, The Weekenders and Holy Water Buffalo, and every ticket bought gets show-goers a free slice of pizza from Este. Now
that's
added value I can totally get behind.
The State Room, 638 S. State, 9 p.m., $13 advance/$15 day of show
Saturday March 12
Sensations Soul Band Mardi Gras Ball
You might be missing the taste of New Orleans that Spoony & Nata's restaurant brought to Salt Lake City before it closed earlier this year, but the owners Spoony and Renata Braham are still going strong in Salt Lake City, leading the Sensations Soul Band and throwing this epic Mardi Gras bash for the second time. While the Sensations Soul Band spends most of the year playing private gigs, Renata says the Mardi Gras Ball is a way to show Utah what New Orleans music and food is all about. To that end, attendees get a full dose of the Crescent City at this party, from the feathered masks and Mardi Gras beads to the Hurricane cocktails and Cajun feast. And, naturally, you get to dance the night away to some rock-solid soul tunes, too. There are two levels of tickets: the $50 VIP ticket includes dinner and cocktail hour that begins at 7 p.m.; the $25 ticket is for the party starting at 9 p.m. with Sensations Soul Band. Sheraton City Center, 150 W. 500 South, advance tickets available at www.SensationsMardiGrasBall.com
State Radio

There are some people who think politics and music shouldn't mix, which is completely ridiculous, of course; politics has always been a driving force for artistic expression. Still, in an age when many bands avoid doing anything "political" in the hope of not offending any potential consumers, it's refreshing to have a band that wears its activism on its collective sleeve. Such is the case for Boston-based State Radio, a crew that blends socially conscious lyrics with punk attitude and some highly intoxicating reggae rhythms to great effect, a la The Clash. Lead singer Chad Stokes is a partner leading a program called Calling All Crows, which organizes pre-show service projects in towns where State Radio tours, and collects money for "Bringing Change to Women," dedicated to global women's empowerment initiatives. In the past two years, the band has raised more than $200,000 for women in Sudan, and provided more than 10,000 hours of community service during its tours. Sober Down opens. In The Venue, 219 S. 600 West, 6:30 p.m., $15
Otis Heat
One of the more intriguing songs to come my way lately is a cover of "Que Sera Sera" by this Portland band. It's a complete re-imagining of the original, and singer Sean O'Neill makes it his own. The rest of the band's aptly named Pre LP EP shows why Otis Heat gets labeled a funk-rock group, but even on their songs where the bass is prominent, it's O'Neill's vocals that make Otis Heat a must-see. He sounds like he'd be just at home singing the blues or doing the roots-rock thing; the fact he wants to get funky is just a bonus. The Low Keys are also on the bill. The Woodshed, 60 E. 800 South, 9 p.m. $5
Sunday March 13
Tera Melos, Marnie Stern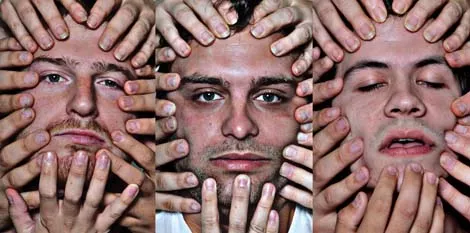 At face value, this double-bill seems like an odd combination, although both the Sacramento-based trio Tera Melos and New Yorker Marnie Stern deal in punk-influenced songwriting. With Tera Melos, the tunes are twisted shards of noise more influenced by avant-garde jazz—note the rapid-fire shifts in time signatures—as they are by the "Hey! Ho! Let's go!" punk tradition. With Stern, you have a guitarist revered in many circles more for her technical skills on the six-string than for her songwriting prowess. Her self-titled 2010 release, though, showcased a strong songwriter just hitting her stride, and you can say the same for Tera Melos' 2010 release, Patagonian Rats, that actually veered from noise into pop territory. Birthquake opens the show. Kilby Court, 741 S. 330 West, 7 p.m., $10
Monday March 14
Civil Twilight, A Silent Film
This double-bill of young bands features a couple of acts on a serious run. Civil Twilight is a trio from South Africa clearly influenced by the European and American artists they grew up listening to, from the uplifting anthems of U2 to the sharp, punk-influenced barbs of Nirvana. Their self-titled debut from 2010 is a lush production by a band that could blow up. Hell, Celebrity Rehab featured one of their tunes on its most-recent season finale—they've clearly already hit the big time. A Silent Film hails from Oxford, England, and similarly deals in dramatic, anthemic rock on their debut album, The City That Sleeps, while keeping plenty of melodic hooks in their tunes. The State Room, 638 S. State, 8 p.m., $12 advance/$15 day of show
Wednesday March 16
Old Man Markley
The Fat Wreck Chords record label might have been built by signing punk, punk and more punk bands, but they certainly knew what they were doing when they grabbed Old Man Markley, a co-ed bluegrass band made up largely of old punks who've turned to the acoustic side of life. The result? A debut album, Guts N' Teeth, that landed on the Billboard bluegrass charts and calls to mind bands like the Pogues and Dropkick Murphys, but with considerably more twang and better vocals. The only thing more fun than spinning their disc could be seeing how they fit nine people on the Burt's stage. They'll play the Sidecar in Park City March 17, too. Mayson Lee & the Rock & Roll Space Studs and Blackhounds open the show. Burt's Tiki Lounge, 726 S. State, 9 p.m., $6.
Coming Up
Melvin Seals & JGB (The Urban Lounge, March 17), Codi Jordan Band (The Complex, March 18), Jerry Joseph & the Jackmormons (The State Room, March 18-19), Melvin Seals & JGB (Harry O's, Park City, March 18), The English Beat (The Depot, March 19), Good Charlotte, Forever the Sickest Kids (In The Venue, March 19), Lady Gaga (EnergySolutions Arena, March 19), MEN (The Urban Lounge, March 19), Galactic (The Depot, March 20), Christian McBride (Sheraton City Centre, March 21), Trevor Hall (Velour, Provo, March 21), Bon Jovi (EnergySolutions Arena, March 22), The Parlotones (The Urban Lounge, March 22), She Wants Revenge (Bar Deluxe, March 22), OMD (The Depot, March 23), Railroad Earth, Infamous Stringdusters (Harry O's, Park City, March 23), Telekinesis (Kilby Court, March 23), Uh Huh Her (The Urban Lounge, March 23)