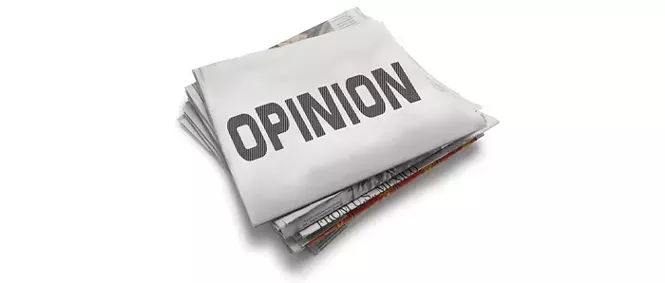 Luckily, Americans aren't totally in the dark about The Donald's meeting with Russian President Vladimir Putin. It turns out that, yes, folks, there is a tape. It's the only known record of their historic meeting, and it's full of the meaty tidbits that, as of press time, are about to be made public (UPDATE) . The recording perhaps begins with the stereophonic rendition of Donald Trum-peting out the "Song of the Volga Boatman." The performance is flawless; Herb Alpert, eat your heart out! Trump appeared to be his typical "brassy" self, heralding yet another slummit—oops, I think I misspelled that—to follow in Washington, D.C., this fall, just before the midterm elections. Aided by a generous imagination (or was I?), I suspect the taped conversation goes a little like this:
Putin: "I am so happy to see you, Donald. It's been a long time and we have so much to talk about."
Agent Orange: "Before we get started, why don't you pour me a tall glass of Stolichnaya Elit."
Putin: "Why you little devil; everyone thinks you're a teetotaler."
Agent Orange: "Well, you know the saying: 'When in Rome ...' I limit my drinking to Russia, just like I won't patronize American hookers anymore—trouble is most of them are Democrats. I guess you're aware, Vlad, I am probably one of your biggest fans, and I think—between the two of us—we have a very good chance of solving the world's problems here today."
Putin: "Well, ol' buddy, ol' pal, if anyone can do it, we can. After all, we're both stable geniuses. Need a refill?"
Agent Orange: "Well, it warms my heart to know that you consider me such a worthy peer. It would mean far less if someone like Theresa May had said it, and, anyway, she refused. Before we get started, I have just one item of personal business. If, for some reason, we're unable to save the world today, do you suppose I could go ahead and build one of my towers on the Kremlin lawn?"
Putin: "Certainly. That's just one of the perks of being on my team, and I can't possibly stress how much Russia appreciates the help you've been giving. Your valiant attempt to destroy the EU and dismantle the NATO missiles that have been pointed at us for the past 50 years is really great stuff. I intend to personally present you with your Hero of the Russian Federation Medal. There has been no man in modern history who has contributed more to our cause."
Agent Orange: "As you can see, Vlad, you really got me blushing. I actually feel a tear welling in my eye. Just think, if you guys hadn't won the election for me, we could have never accomplished so much. I just happen to have a Medal of Honor in my pocket, and I'd like to present it to you now."
Putin: "Before the awards ceremony, let's talk, just a bit, about the pressing world problems. Rocket Man's at the top of my list. I know that right now he's kind of a hot potato, but a little nerve agent and the installation of a Russian clone will fix it."
Agent Orange: "Cool!"
Putin: "And then there's the matter of Syria. Let's just blow all those little fuckers off the map and divide up their oil. By the way, did my son-in-law get ahold of you to tell you that your Petrovsky Energy stock is up 50 percent?"
Agent Orange: "Glad to hear it, but what's another $200 million? Do you know how my other stock's doing?"
Putin: "Here, let me refill your glass. We should celebrate. After all, we're making history with our alliance."
Agent Orange: "Oh, by the way, I'm being forced to ask you this question, but of course I know the answer: Did you meddle in our 2016 presidential election? It's just a formality to appease the disgusting middle class Democrats. Gosh, that vodka's getting to me, Vlad. Tell y' what, I'm ready to make a deal: You just have to keep liking me and, in return, I'll allow you to enslave our people and take our natural resources."
Putin: "That's a very generous offer, and I accept. You really are incredibly smart, and you sure know how to negotiate a deal."
The pair then exited Putin's office, did a long handshake for the official state newspaper, and then Trump made his announcement. "We had an incredible summit, and now Vlad and I are friends forever."
Meanwhile, back in New York, a man in a bar asks for a White Russian. The bartender responds, placing a piece of paper in the customer's hand. "Here y' go." It was a photo of Donald Trump.

Michael S. Robinson Sr. is a retired Utah businessman and a former U.S. Army assistant public information officer. He lives in Riverton with his wife, Carol, and one mongrel dog. Send feedback to comments@cityweekly.net