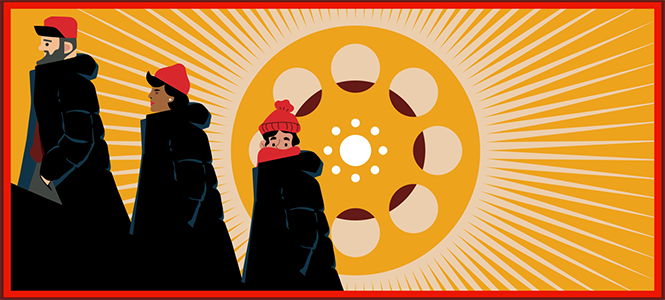 Boy, it certainly feels like it's been a while since Sundance took place in-person. For the past two years, the festival has taken the virtual path, in addition to showing some films at satellite screens around the country. Now, we're all headed back to the hustle of running around Park City to see a whole host of new works from artists far and wide. While we haven't had a chance to see these films yet, here are 20 movies that are on our radar.
Sundance Film Festival
All Dirt Roads Taste of Salt
All Dirt Roads Taste of Salt
The first feature of what we will hope will be many more from writer-director Raven Jackson that also stars both Moses Ingram of The Tragedy of Macbeth and Sheila Atim of The Woman King? Yeah, we're thinking that there is truly no better place to start off the festival than with this one. Telling the story of Mack, a Black woman living in Mississippi, it is billed as being an emotional epic built about the free-flowing passing of time that sees years turn to decades, from her youth all the way to adulthood.
Sundance Film Festival
Bad Behaviour
Bad Behaviour
We know, movies about movies are all the rage. However, this dark comedy—where Jennifer Connelly plays a toxic former child actress trying to find healing on a retreat where she will consult with her guru (played by Ben Whishaw)—has us hooked. That all this is going on while she is grappling with her strained relationship with her stunt-performer daughter makes it one that seems to offer a fresh take. The feature debut of writer-director Alice Englert, this is a film we hope will be 2023's great "unlikeable character" study.
Sundance Film Festival
Bad Press
Bad Press
Journalism is in a bit of a rough spot business-wise, despite being a crucial public good that holds those in power to account. Bad Press, a documentary feature from directors Rebecca Landsberry-Baker and Joe Peeler, zooms in on the story of one reporter at Mvskoke Media in Okmulgee, Oklahoma, whose crucial work is being targeted and undercut by those who would rather do away with a free press entirely.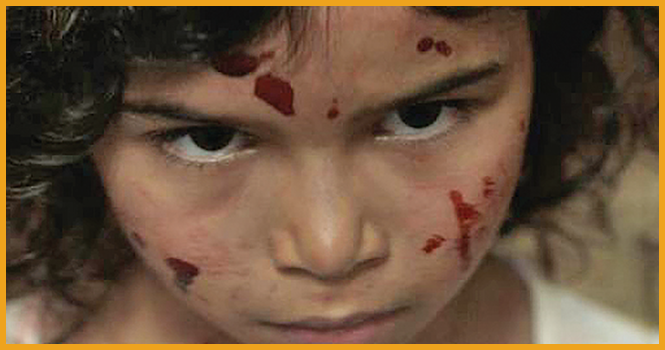 Sundance Film Festival
Birth/rebirth
birth/rebirth
What would Sundance be without horror? It would be incomplete, that's what, which makes birth/rebirth something we're looking forward to among these genre flicks. The feature debut from writer-director Laura Moss takes the classic story of reanimation, then gives it a new life of its own by following two women and a young girl who undertake a personal journey that will leave all of them forever changed.
Sundance Film Festival
Cat Person
Cat Person
Remember Cat Person, the New Yorker short story that offered a snapshot look at a short relationship between a young college student and a 33-year-old that took over conversations several years ago? We sure do, which makes us curious—if a bit trepidatious—for its film adaptation. Starring Emilia Jones, most known for the 2021 Sundance breakout hit/Oscar-winner CODA, and Nicholas Braun, aka Cousin Greg from Succession, it is one of those stories that we can already sense will be a topic of conversation once more (for better or worse).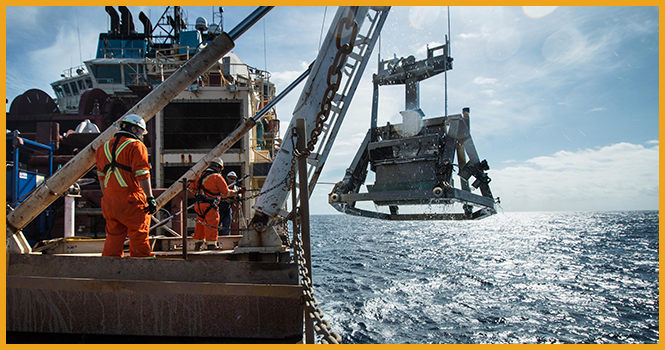 Sundance Film Festival
Deep Rising
Deep Rising
Another documentary about a pressing topic that will remain urgent for this generation and every other, Deep Rising takes us into the oceans to see how a mining startup has begun extracting precious metals for the purpose of making electric batteries. Narrated by Jason Momoa, the latest documentary from Matthieu Rytz (the 2018 Sundance feature Anote's Ark) asks key questions about how humanity should prepare for a precarious future.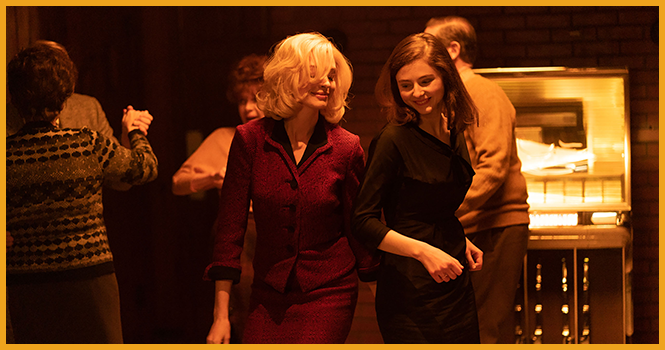 Sundance Film Festival
Eileen
Eileen
For all those who appreciated the unsettling 2016 experience that was Lady Macbeth as much as we did, join us in getting excited for the latest work from that film's director, William Oldroyd. Starring the always-great Thomasin McKenzie at the titular Eileen, it centers on her mundane life in 1960s Boston and her job at a prison. When she finds herself drawn to a new woman, played by the equally mesmerizing Anne Hathaway, who begins working with her at the prison, the life she has known will never be the same.
Sundance Film Festival
Fancy Dance
Fancy Dance
Let us tell you something about actress Lily Gladstone: Anything she is in, you're going to want to see. Whether it's working with directors in the past like Kelly Reichardt or in the future with Martin Scorsese, she is always outstanding. This film from Sundance alum Erica Tremblay sees Gladstone playing an aunt caring for her niece. The two must go on a journey in search of the young girl's mother who has gone missing in a harsh world where justice is in short supply for Indigenous women.
Sundance Film Festival
Flora and Son
Flora and Son
Sometimes, Sundance adds some additional features that weren't part of the initial program, yet immediately rise to the top of our most-anticipated screenings. Flora and Son is one such film. From writer-director John Carney, whose previous works Once and Sing Street remains melancholic and joyous stories worth seeking out, it takes us once again into a melodic world that centers on a struggling young mother living in Dublin that rediscovers her love of music. If it has even one fifth of the energy of Carney's past work, count us in.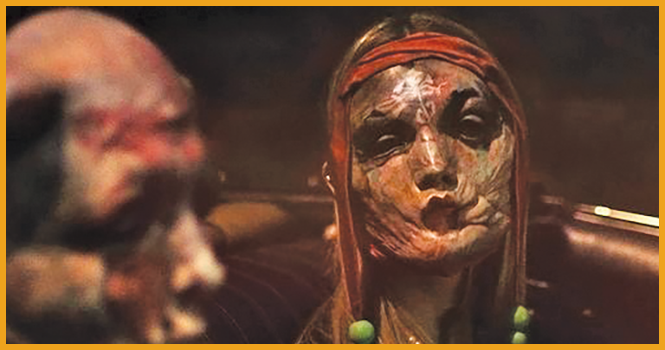 Sundance Film Festival
Infinity Pool
Infinity Pool
Taking a plunge once more into horror, the latest from Brandon Cronenberg (yes, son of director David Cronenberg) has been bouncing around our heads for a while. His previous film, Possessor, left a real mark and established him as a filmmaker to watch with a voice of his own. His latest tosses the horror icon that is Mia Goth (of the recent X and Pearl) and the charismatic Alexander Skarsgård (The Northman) into a new nightmare where a peaceful island vacation takes a dark turn that threatens to upend both their lives.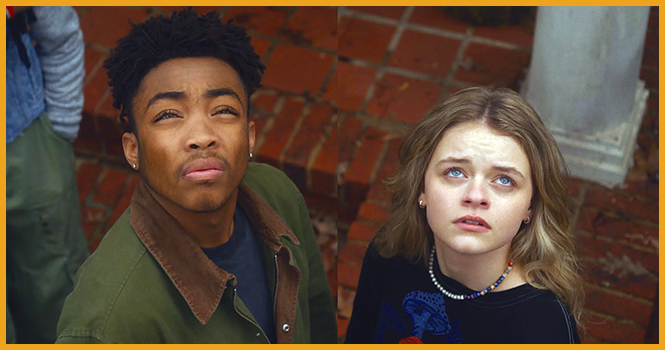 Sundance Film Festival
Landscape With Invisible Hand
Landscape With Invisible Hand
The latest from writer-director Cory Finley, whose previous films Thoroughbreds and Bad Education are each dynamic in their own distinct ways, sees the filmmaker taking on a science-fiction story that follows two teens in a world that has been invaded by aliens. However, this isn't bad for the wealthy class who can afford access to new technology, whereas the rest of the world is left with nothing. With this story of scheming to survive in a world stacked against you, we are hungry for whatever Finley throws at us.
Sundance Film Festival
Passages
Passages
Veteran filmmaker Ira Sachs is back with his eighth film to show at the festival, and has us as intrigued as ever. Telling a story set in the vibrant beauty of Paris, it follows a filmmaker who begins an affair with a young woman that upends his relationship with his husband, who then begins one of his own. A story of the mess that is emotion, attraction and love—with all their intersections and disconnections—it raises questions about all our desires. It stars Franz Rogowski as the director, Adèle Exarchopoulos as the young woman, and, once more on this list because we had to include this one as well, Whishaw as the husband.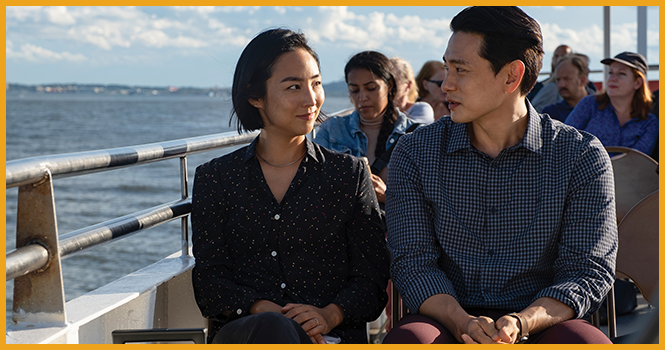 Sundance Film Festival
Past Lives
Past Lives
Here's a film that ensures this festival is not lacking in the love and romance department. The feature debut of acclaimed playwright-turned-filmmaker Celine Song, Past Lives bottles up moments in time of an enduring relationship between Nora and Hae Sung, who grow close when attending school in Seoul. This is disrupted when Nora's family emigrates to Canada, but their fates remain intertwined over the decades. With an all-star cast of Greta Lee, Teo Yoo, and John Magaro, this has all the makings of a sublime hit.
Sundance Film Festival
Shortcomings
Shortcomings
The feature directorial debut of actor Randall Park (best known as the Marvel Universe's Jimmy Woo), this film has a charming cast and a fun premise that makes it one we can't wait to get our eyes on. Leading this is Justin H. Min, whose poetic previous film After Yang was one of the best from 2022's festival. This time around, he plays an aspiring filmmaker living in Berkeley, California, where he is stuck in a bit of a rut. This will get brought into focus when his girlfriend moves to New York for an internship and leaves him to figure out what to do with his life.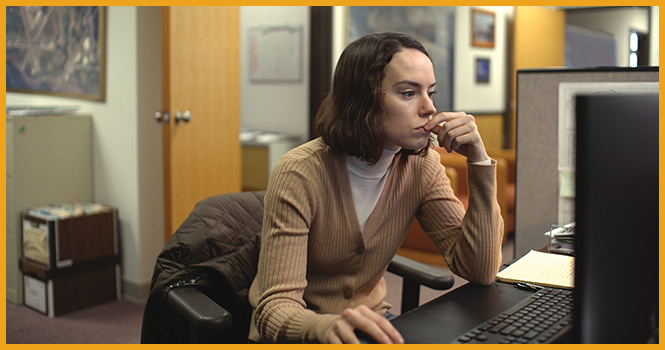 Sundance Film Festival
Sometimes I Think About Dying
Sometimes I Think About Dying
If you've ever found yourself in the confines of a cubicle and questioning the life path that brought you there, you're going to want to strap in for this one. Starring Daisy Ridley of a little series known as Star Wars that only ended up wasting her talents, it looks to be an emotionally grounded story of isolation and loneliness. Ridley plays the aimless Fran, who lives in a small town on the Oregon coast without much spark to be found anywhere in her life—which becomes altered when she meets someone new to the area.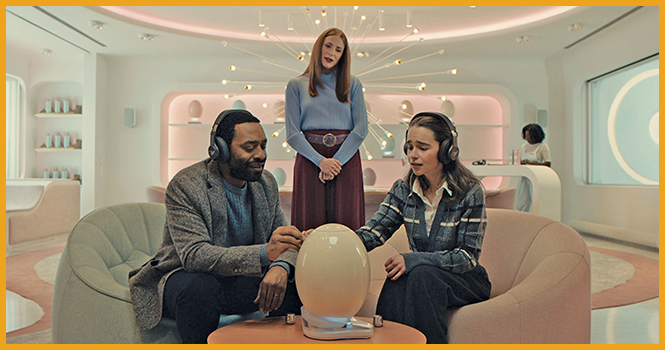 Sundance Film Festival
The Pod Generation
The Pod Generation
Technology has and will continue to shape fundamental parts of our lives. This may soon include how we bring life into the world, which is where this near-future satire from writer-director Sophie Barthes places us. Emilia Clarke and Chiwetel Ejiofor play a couple hoping to have a child; they get the opportunity via a detachable artificial womb, or "pod." Disagreements between the couple abound in a film that sets out to skewer our social rules and scratch its own science-fiction itch.