Page 3 of 6
Small But Mighty
Want to escape mega-arena hell? Give this trio of compact venues a go.

By Scott Renshaw
The summer concert season is, understandably, often synonymous with the biggest acts in the biggest venues. The hottest music acts in the world hit stadiums and huge arenas to capitalize on good weather and youngsters with summer job money burning holes in their pockets. Those shows can be some of the most memorable concert experiences the audience members will ever have—yet there are other places to see summer shows beyond those biggest venues.
If you've reached a point where you prefer your performances on a slightly more intimate, less logistically-intimidating scale—or even if you just like revisiting acts that take you back to a more innocent time of your life—consider taking in a show at some of Utah's smaller venues. These spots offer a unique combination of big names, nostalgia appeal and up-close-and-personal seating, at a value that doesn't require taking out a second mortgage.


Ed Kenley Amphitheater
At a capacity of 1,800, this venue celebrates its 25th season with a mix of still-rising stars and veterans of the music wars, plus performers delivering stage and screen classics. A decade ago Colbie Caillat was all over the charts with effervescent hits like "Bubbly" and "Fallin' for You"; now she's touring with her newly-formed band Gone West (July 22). Grammy nominee Oleta Adams (July 11) offers up soulful gospel stylings, along with the signature song "Get Here" which became a de facto anthem during the first Gulf War. Tennessee-based bluegrass band—and 2019 Grammy winners—the Travelin' McCourys (July 27) continue the legacy of the founders' father, bluegrass legend Del McCoury. Lovers of The Great American Songbook can experience interpretations by Michael Feinstein (July 2) that he's mastered over a career spanning more than 30 years.
If you're looking to revisit your favorite songs of yesteryear, opportunities abound. Country stalwarts Lonestar (Aug. 6) delivers classics like "Amazed" and "I'm Already There," while smooth sounds of the '70s come courtesy of Pablo Cruise (July 20). You can "Hold On" for more than one more day for a chance to hear Wilson Phillips (July 30), or get back to the Hi Infidelity hits of REO Speedwagon (June 25). And if you want to get into somethin' good, experience Herman's Hermits starring Peter Noone (Aug. 29), still going strong some 50 years later.
Even if you can't see legendary acts in the flesh, talented performers still bring their work to life. AJ Croce performs the beloved songbook of his father Jim Croce in Croce Plays Croce (June 22). Songs by The Four Tops, Steve Wonder and many more grace the musical revue Forever Motown (June 29). If the recent Rocketman has you yearning for Elton John classics, get an earful at the Remember When Rock Was Young Elton John tribute (Aug. 10). Or take in a dose of Beatles hits during Imagine: Remembering the Fab Four (June 19). 403 N. Wasatch Drive, Layton, davisarts.org/events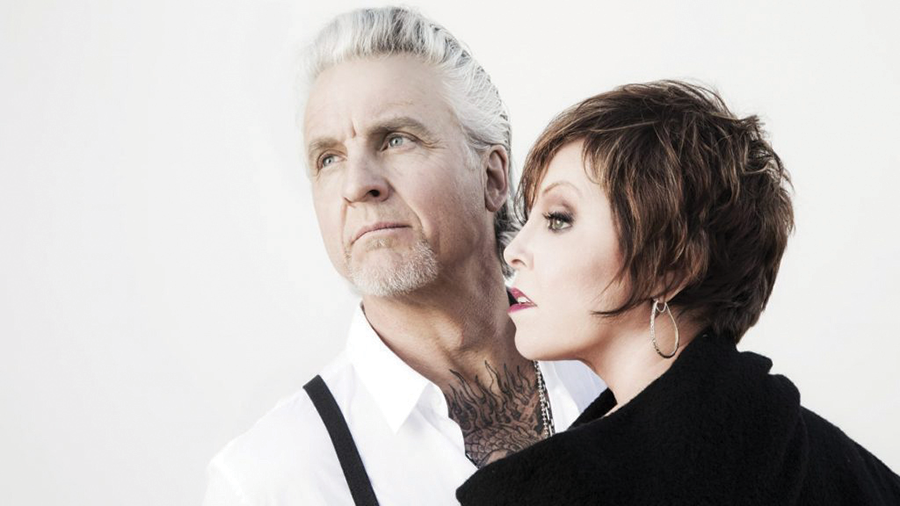 Sandy Amphitheater
With 2,000 reserved fixed seats and lawn space for another 750, Sandy Amphitheater provides a variety of ways to enjoy an outdoor show. Headliners include chart-topping, multi-award-nominated country sensation Lee Brice (June 25), performing hits like "A Woman Like You" and "I Don't Dance." A cappella country quintet Home Free (July 6) brings humor and heart to original compositions and interpretations of country and country-pop standards. Local favorite and Governor's Lifetime Achievement award recipient Peter Breinholt (Sept. 7) makes his annual visit to delight Utah crowds. Families with little ones shouldn't miss the Kidz Bop Tour (Aug. 30), an interactive concert showcasing young vocalists performing the latest pop hits.
The flashback hits run the gamut from the '60s through the '90s. Tommy James & the Shondells (June 22) take you back to the days of "Mony Mony" and "Crimson and Clover." It'll feel like the summer of '69 all over again when Brian Wilson and The Zombies (Sept. 19) co-headline a show full of vintage classics. The Bellamy Brothers (Aug. 16) give you a chance to "Let Your Love Flow" back to 1976. Gen X-ers get a couple of prime opportunities to relive the glory days of MTV: Pat Benatar and Neil Giraldo (July 16) bringing hits like "You Better Run" and "Love is a Battlefield," and the annual Lost '80s Live Tour, this year featuring A Flock of Seagulls, Wang Chung, Escape Club and more. Finally, co-headliners Collective Soul and Gin Blossoms (Aug. 27) offer a return to the heyday of alt-rock radio staples like "The World I Know" and "Hey Jealousy."
More tribute-band magic is on tap with another chance to catch the Beatles experience Imagine (June 21) if you miss them in Layton. Make it a double-feature with Satisfaction: The Internatioanl Rolling Stones Tribute (July 12) to answer that burning eternal question, "Beatles or Stones?" The glorious pop confections of ABBA take center stage for Arrival: The Music of ABBA (June 29), and Zeppelin USA (Sept. 13) look to provide a dead-ringer reminder of Plant, Page and co. 1245 E. 9400 South, Sandy, sandyamp.com
Egyptian Theatre
Escape the heat into the mountains of Park City, and take that opportunity to catch a show at the historic Egyptian Theatre, with fewer than 300 seats per show (hence the multi-night stands for those who stop in). Grammy Award-winning folk and gospel artist Patty Griffin (June 19-21) draws from her more than 20-year career, including her new self-titled/self-released album. Jefferson Airplane founders Jorma Kaukonen and Jack Casady bring their long-standing free-form jazz project Hot Tuna (June 27-29) for a night of acoustic jams. Janis Ian (Aug. 9-11) told us about learning the truth at 17 more than 40 years ago, but she keeps audiences learning her stories while touring with Livingston Taylor. Other headliners include singer-songwriter Martin Sexton (July 26-28) and legendary vocal trio The Lettermen (Aug. 30-Sept. 1). 328 Main, Park City, parkcityshows.com