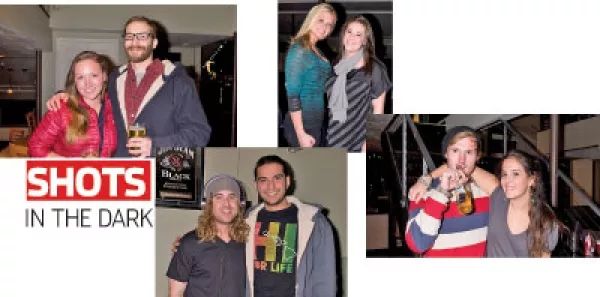 The Veranda By day, The Veranda Social Club (4760 S. 900 East) is an Italian eatery with a kick-ass patio; by night, Tony Smith's Midvale gastroclub serves up a healthy portion of nightlife-aroni. For a relatively new spot, The Veranda has done a solid job attracting quality local talent, booking once-local roots-reggae stalwarts Afro Omega and U92's DJ Jello. But The Veranda's marquee affair is Patron Night, every Thursday. The weekly event is hosted by Lazy Panda Productions and frequent City Weekly DJ of the year nominee DJ Bentley. As the name suggests, party-goers can sip on $3 Patron tequila—as well as $3 domestic drafts—and, to top it off, there's beer pong! (Photos by Mike Fuchs)
Eddie Bauer's fall/winter collection.
Whitney Versteg, John Dascenzo
The Blonde with the Iron Fists.
Kalli Debper, Mckaye Turville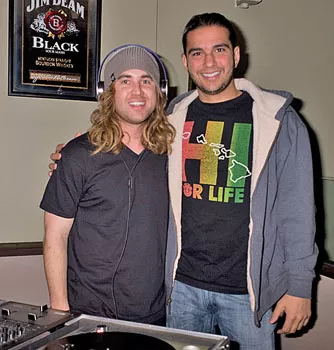 He prefers to say hi … a lot.
Bentley Taylor, Mike Riadh
Correction: It's not a comb-over, it's a bro-over.
Taylor Lloyd, Amelia Praggastis