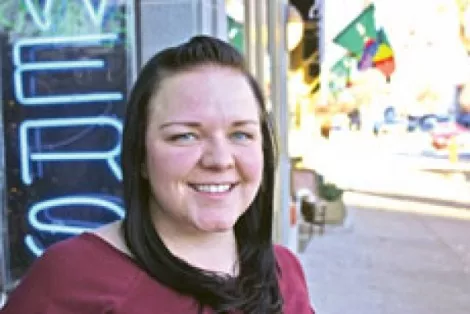 A man recently posted video of himself on YouTube being Tasered by a Utah Highway Patrolman for not signing a speeding citation. With all the press now given to his situation,
City Weekly
asked florist Carla Anderson if she thought he used the Internet as a tool for citizen change or if he just oversensationalized the whole incident?
It was overdone. I think that people who get Tasered, it's probably for their safety and the safety of others. Better option than guns being drawn, better than actual fistfighting, I think it would have escalated otherwise. I think there are isolated incidents when Tasering has caused harm to people, but usually it just protects the police officer and protects the person getting Tasered.