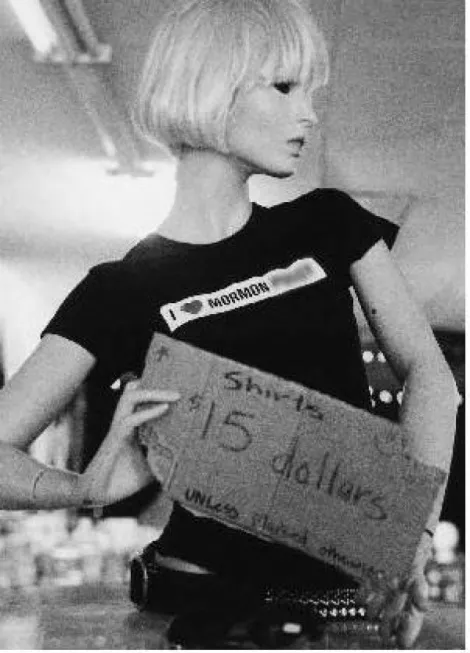 What do Salt Lake City and Chicago have in common besides residing near fetid bodies of water? Kayo Gallery owner Shilo Jackson has been trekking back and forth between the two, all the while gathering works from the Windy City that wowed her. The result is a quartet of artistic samples that whet the appetite to find out more about their art scene, but also make some uncanny connections between their works.

There's something Where the Wild Things Are about Stacey Earley's illustrations, which have been featured in several books. A woman crawling inside a bearskin manages to be savage as well as endearing; "Miss November" with cat head and woman's body is mildly erotic. Ellen Heck's prints recall the work of Mary Cassatt in their fine detail, though depicting views of contemporary women. The paintings of Nina Friday depict childlike, wide-eyed yet sinister characters reminiscent of the Lemony Snicket series of books. All four, in addition to having a Midwestern earthiness, include women as key characters in a visual narrative.

Gil Leora is a sometimes-Salt Lake City resident, dividing his time between Chicago, Salt Lake City and New York City. His black-and-white photographs imply silence even in noisy locales like the photo booth in Chigago's Skylark Lounge, sitting vacant in a corner. Bringing it back from the Windy City to life in the Salty City, several of his images document Kayo's former neighbor, Red Light Books, like a mannequin (pictured) wearing a T-shirt with a provocative message.

The Windy City Show @ Kayo Gallery, 177 E. 300 South, 801-532-0080, through June 16.