As the weather warms up, the outdoorsman in every Utahn awakens, and we all flock to bar patios to get drunk. So, if you're looking for the bar with the most wide-open spaces, be sure to check out The Woodshed (60 E. 800 South, 801-364-0805). This neighborhood watering hole has so much extra room for activities it's ridiculous, and right now is the best time of year to check out what this patio has to offer. Every Thursday is Reggae Night, and coming up April 17, One Drop, Brewfish and Tribe of I will be onstage. This Saturday, April 20, the City Weekly Music Awards take center stage, featuring local sounds from Bullets & Belles, Color Animal and Juana Ghani. While you're there, sip on the cheap with $3 PBR steins, $4 Jameson and $6 domestic pitchers.

No heels, just a sturdy pump.
Hadley Davidson, Adrienne Nagy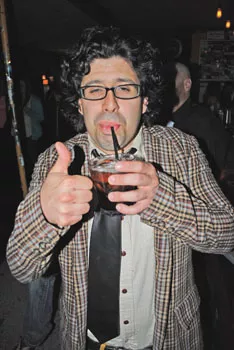 Poetry Slam Dancer.
Dave Alberti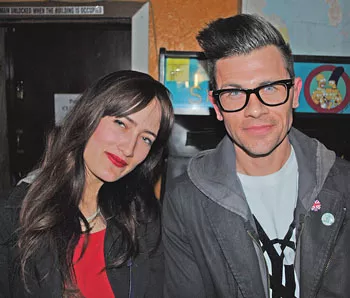 You're looking at an entire can of Murray's.
Kelli McCormick, Shad Beeny

That face when your dog unexpectedly pops out of your jacket.
Eliza Lungstrom, Caprice Mazziotti, Skip to My Lulu (the dog), Joel Clayton