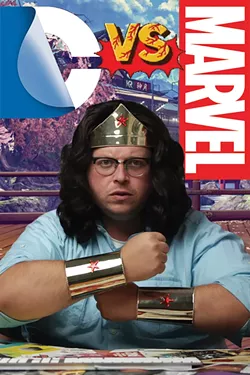 8.
"An Inconvenient Lasso of Truth: Why So Few Male Roles in Wonder Woman?"
7.
"Nothing to See Here: Just a Roomful of Chairs to Rest Your Feet After a Full Day of Walking Around in Elf Shoes"
6.
"The Valiant Shroods of Castle Warmlia: A Thing We Just Made Up, or What?"
5.
"SLCC After Dark: The Kinky Side of We're Lalaloopsy"
4.
"Writers Roundtable: Choosing the Right Paper- Shredder for Your Screenplay"
3.
"Cosplay Tips: How Much Cleavage is Not Enough Cleavage?"
2.
"Geek Podcasting 101: For the Love of God, Please Don't Start Another Geek Podcast"
1.
"Marvel vs. DC: So You've Wasted Your Life on This—Now What?"