2018 was a year for the books. In this special issue, we celebrate the people, protests and moments that shaped the past 12 months.

Featuring photos by: Sarah Arnoff, Rachel Barnes, Steve Conlin, Dylan Woolf Harris, Ray Howze, Enrique Limón, Kelan Lyons and Steven Vargo.


PEOPLE
Salt Lake City Mayor Jackie Biskupski proposes a half-cent fix-all tax hike during her State of the City address on Jan. 31. The city council approved the raise in May, and the additional $33 million a year will go toward police and roads.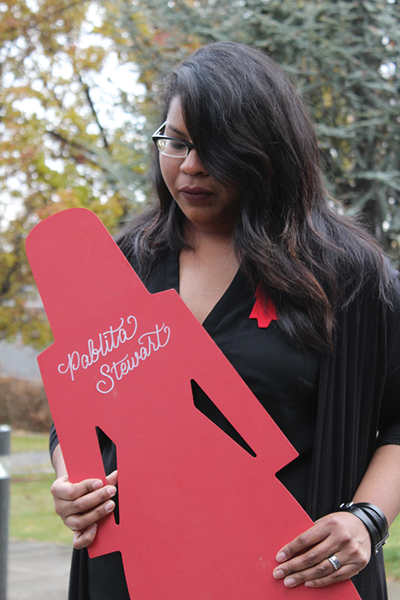 Jennifer Boyce stands with a cutout that honors her aunt, Pablita Stewart, who was murdered by her husband in 1981. Boyce raised awareness of murdered and missing indigenous women at a Nov. 29 discussion at Westminster College, where she told the crowd about the tragedies that have befallen her family and the nationwide crisis facing Native American women and LGBTQ individuals.


Celebrating her first year as a U.S. citizen, Elvia Perez Arizmendi holds up her Certificate of Citizenship inside her Sandy home. "Now in this point, when everyone is going to get deported, for me it's kind of peace to have the papers," she said.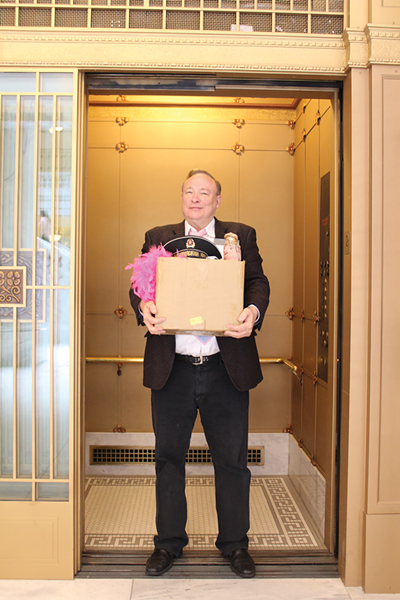 Looking ahead to his final days at his Capitol perch, City Weekly profiled Sen. Jim Dabakis in an April cover story. Ever boisterous and outspoken, Dabakis marked his final legislative session with a few antics, a few jeers and many memories for Utah's counterculture. In early December, he announced plans to run for SLC mayor.


Sadia Osman (second from right) pictured with her young child and several family members who live near her Rose Park home. She desperately misses her two sons in Uganda, whose absence is a consequence of the Trump administration's immigration policy.


Salt Lake City loses one of its notable sons, Jon Huntsman Sr. The prominent philanthropist died at age 80 on Feb. 2, following a long battle with prostate cancer.


Interior Secretary Ryan Zinke stops by Salt Lake City on Pioneer Day to praise President Donald Trump for understanding that "freedom of religion is the cornerstone of American exceptionalism." The declaration came just five months before Zinke resigned amid multiple investigations.


A group of local skaters known as the Salty Bitches has created a welcoming environment for young female skaters in a sport heavily dominated by men. City Weekly profiled the group's members in October.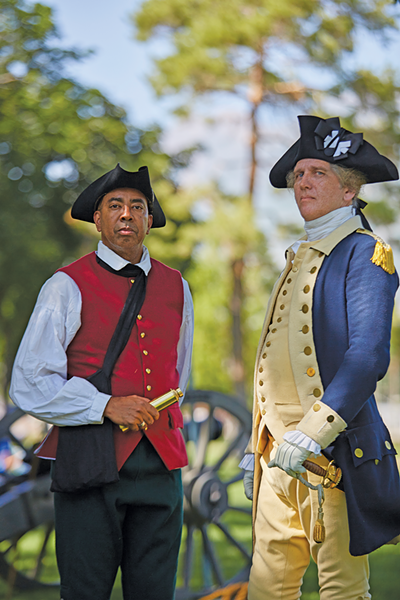 For the first time, Orem's Colonial Heritage Festival incorporated stories about slaves into its July 4 celebration. "They're telling history as it was," Patrick Martin, who played Washington's slave Billy Lee, said.


Following an alarming youth suicide rate in the state, Gov. Gary Herbert announced the creation of a special task force in January. "The issue of suicide is sometimes difficult to talk about," he said. "It's something that we need to talk about and something we need to address and see what we can do to make things better."


Can sexual education awareness be combined with a super-gross world record? According to Braxton Dutson, yes. The certified family therapist broke the Guinness World Record for mustard chugging in September. "If I can dominate a bottle of mustard, then parents can 'mustard' up the courage to talk to their kids about sexual health," the Magna resident said.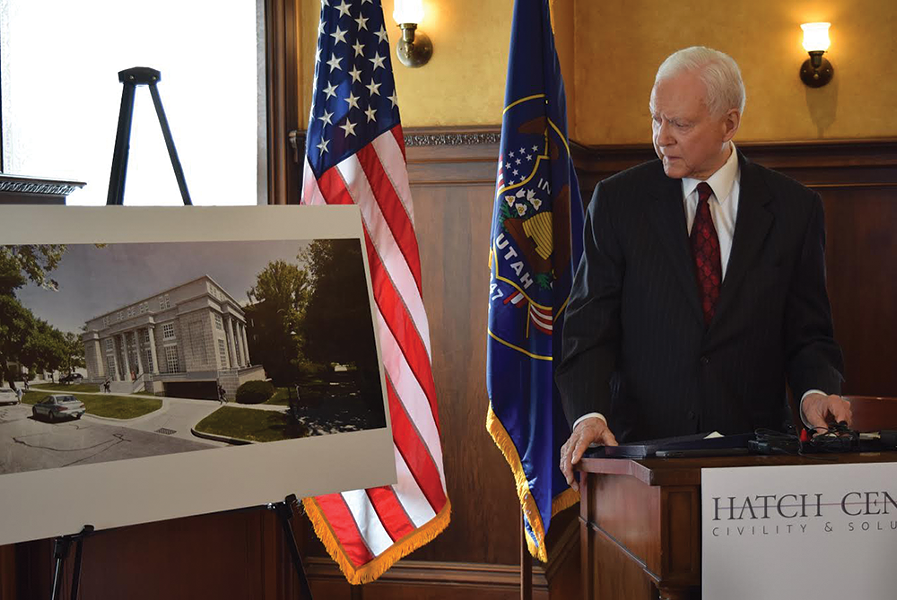 Cue "America Rocks!" In his last year in Washington, D.C., longtime Utah Sen. Orrin Hatch made a few visits to the state—one of which included the announcement establishing The Orrin G. Hatch Foundation, which will be built on South Temple in partnership with the University of Utah. With the federal courthouse also named after him, we'll never forget the man, or the ghost, Orrin Hatch.


MOMENTS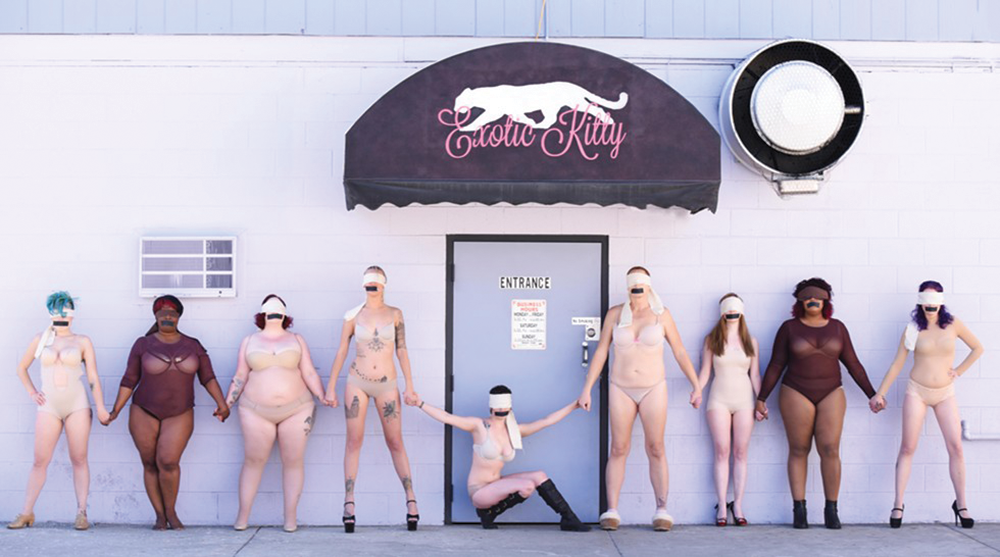 With a piece of tape covering their mouths—a symbol of the powers-that-be silencing femininity—nine women stand outside the Exotic Kitty gentlemen's club, an establishment whose outside wall was a point of contention for South Salt Lake residents for months. As first reported by City Weekly, the city banned muralist Shae Petersen from painting an original piece on the strip club's southern wall. As of press time, the wall remained bare.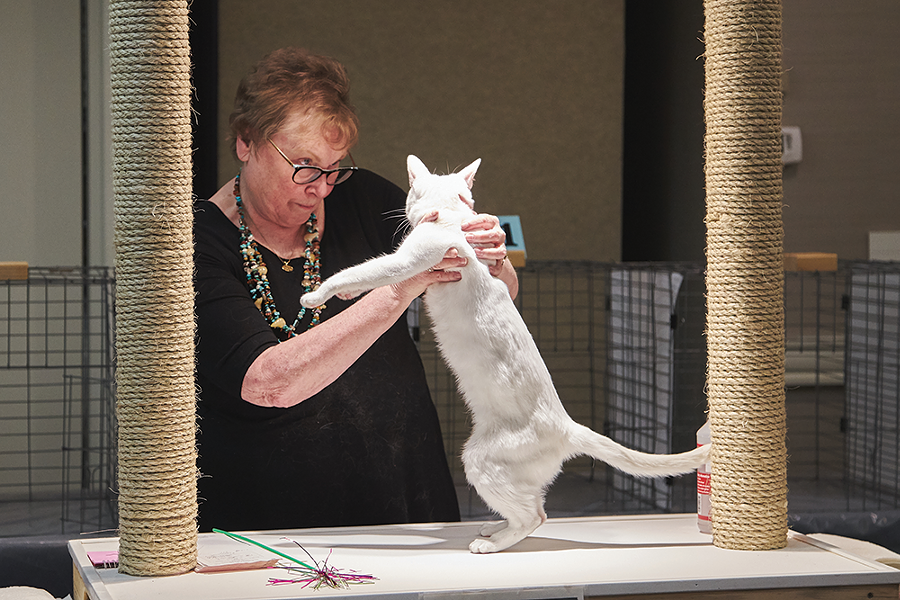 A judge with The International Cat Association (TICA) inspects a real bute inside Ring 2 at the Hotel RL's ballroom. "She's muscular, she's happy," one of the judges said of a furry contestant. "This is the body language of happiness."


Former vice chair of the Skull Valley Band of Goshutes, Mary Allen, visits the roadside grave of her aunt, Myrtle Bear Pete, who was murdered in 1967. The trend hasn't changed much since. In November of this year, a report attempting to document the number of Indigenous women missing or murdered in 71 cities across the U.S., found that Salt Lake City ranks in the top 10.


Opening the way for Medicaid expansion, House Bill 472, one of the year's most contentious pieces of legislation, is signed into law by Gov. Gary Herbert in March. The expansion was only partial, however. Following Proposition 3's approval by voters in November, the state will now be required to fully expand the program, opening up affordable health care to nearly 150,000 more people.


Hundreds of Utahns turn out for a Nov. 26 public input meeting on the medical cannabis compromise, one week before lawmakers passed the bill and replaced the Prop 2 ballot initiative. "This so-called compromise does seek to undermine democracy," one attendee said.


Following a round of heavy layoffs at The Salt Lake Tribune, City Weekly talks with former newsroom employees. "My hopes have kind of been dashed lately, but overall I think the general public needs to realize how important a strong press is in its role in a strong democracy. They sort of need to wake up." Scott Sommerdorf, a former Trib photographer, said.


2018 will be remembered as the year of the electric scooter in Salt Lake City and beyond. Although many thought they might fly south for winter, given our icy conditions, ubiquitous Birds and Limes still flecked city sidewalks in mid-December. "I can't wait till we get two feet of snow, they all end up in snowbanks, the snow plows are just destroying them left and right," Salt Lake City Police detective Greg Wilking said. "That'll be kind of interesting."


Gritty excitement was in the air, as members of the Utah Royals FC women's soccer team revved up for their first season. The team narrowly missed the playoffs, but they made up for it in the role models they became for local young female soccer players. "I think these women, because of who they are and the respect they're given will be better athletes because they have that self image that 'I am deserving and I will be what I deserve to be,'" team owner Dell Loy Hansen said.


Leading up to Utah Pride, Cooper—first of their name—gets crowned as Miss City Weekly in front of a packed house at Metro Music Hall.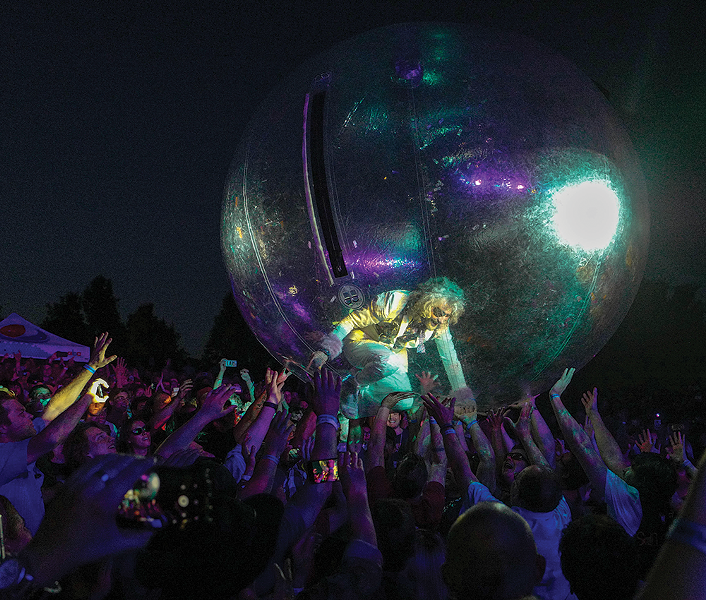 The Flaming Lips' Wayne Coyne is seen at his Wayne Coynest during Ogden Twilight's June 7 kickoff. With a lineup that also included acts like Little Dragon, Chromeo and Thievery Corporation, the concert series was named "Best Festival Glow-up" in our annual Best of Utah issue, surpassing its established cousin to the south (sorry, DJ Snoopadelic).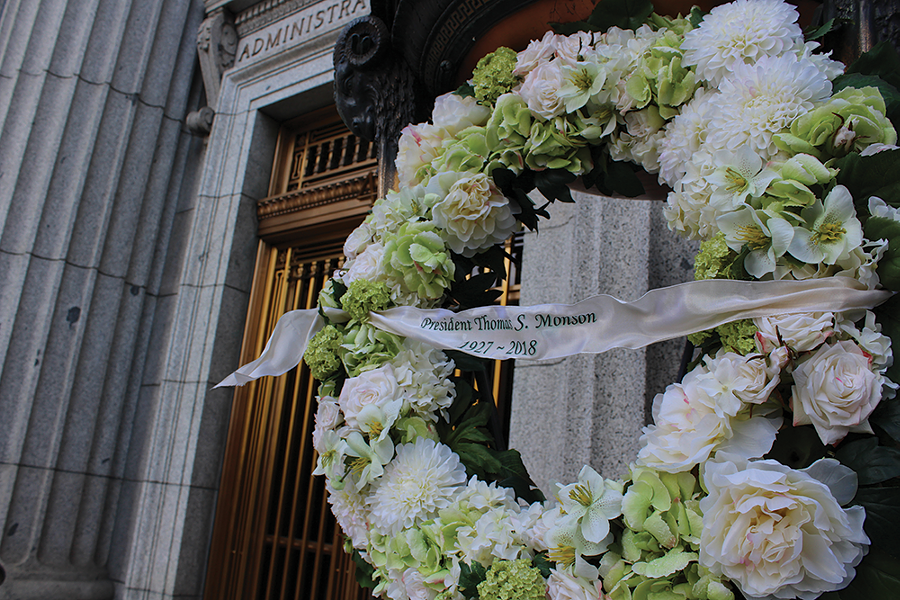 A wreath outside The Church of Jesus Christ of Latter-day Saints' Administration Building commemorates the Jan. 11 passing of 90-year-old Thomas S. Monson, church president and prophet. In a move showcasing the LDS church's progressive side, another old white dude, Russell M. Nelson, is ordained three days later.


PROTESTS
Following the Marjory Stoneman Douglas High School shooting in Parkland, Fla., students across the country held demonstrations demanding gun reform legislation. In March, nearly 8,000 students, parents and educators walked from West High School to the Capitol to urge change.


Not all the rallies and protests at the Capitol were for gun reform or national monuments. Some took a pro-Second Amendment agenda to the Capitol in April—complete with U.S. flags and plenty of guns.


As part of nationwide protests marking the 19th anniversary of the Columbine High School shooting, students gather with lawmakers on the south steps of the Capitol in April to discuss what's being done to keep students safe and curb lax gun laws.


Enough is enough. That was the message protestors outside the Capitol sent as part of a rally against racism in the White House. "Today, we stand against outright racism that exists within the highest levels of our government," Moroni Benally, co-founder of the Utah League of Native American Voters, told the crowd.


Amid all the national monument talk in Utah last winter were protests aplenty. One ahead of Interior Secretary Ryan Zinke's visit in February featured dozens of wildland advocates demonstrating how the decision to shrink Bears Ears and Grand Staircase-Escalante national monuments is leaving people out.


Protestors gather at the Wallace Bennett Federal Building on June 14 for the "Keep Families Together" rally, organized to speak out against the Trump administration's family separation policy at the U.S.-Mexico border.


At a rally commemorating the first-year anniversary of the Women's March, Jane Fonda addresses a crowd gathered in Park City during the Sundance Film Festival. The actress and activist urged attendees to support freedom of the press during a passionate speech. "Let's find a way to protect and expand public media, both national and community-based," she said. We couldn't agree more.


Following the reduction of Bears Ears National Monument, numerous lawsuits were filed against the decision. A sticking point for many Native American tribes was what they decried as a "lack of consultation" with the federal government's decision on what to do with land they call sacred.


Hunter High student Collin Thorup walks out of his school on May 2 to show his support for the Second Amendment. "We're the next generation to run our country," Thorup said. "I want to protect [the Constitution] for when I'm old enough to have guns for myself."


Thousands gather at the Capitol on June 30 to protest the Trump administration's "zero-tolerance" immigration policy. "Let's vote like our lives depend on it," one speaker said. "Because they absolutely do."


Amid the testimony from Supreme Court nominee Brett Kavanaugh surrounding allegations of sexual assault, protestors gathered at the Wallace Bennett Federal Building in September to speak out against the silencing culture around harassment and abuse.