Epic brewmaster Kevin Crompton has over 13 years of brewing experience—most of it locally with Uinta and Bohemian, with a few years at Hawaii's Kona Brewing Co. He also has over 60 beer pairings under his belt, so we figured Capt'n Crompton oughta be able to handle these puzzlers. And did he ever! Check out what the good Capt'n suggests for these less-than-appetizing dishes.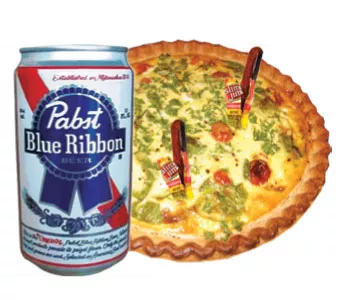 Slim Jim Quiche
This screams Americana, Slim Jims and quiche. I can't think of a better beer than PBR or anything light, a large-produced beer as Budweiser, Miller, Coors. Stella [Artois] can go with the monosodium glutamate (MSG) in the Slim Jims.

Rocky Mountain Oysters
You know, I've never had Rocky Mountain oysters so I really don't know. But I figure stout beers have enough body to stand up to anything—more stout, less [bull-testicle] flavor.

Anise-Scented Elk Tenderloin
This sounds kind of interesting to me—very heavy licorice flavor. We were thinking hoppy, double IPA to somewhat complement the flavor profile of the licorice.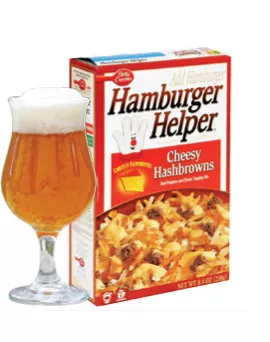 Hamburger Helper (Cheesy Hashbrowns)
The straight-up Saison has enough gaminess to contrast the flavor profile, and I think it would leave you with a little bit more of an earthy, depth character.

Veggie Tray (carrots, cauliflower, broccoli, ranch dressing)
Any vegan beer. Pretty much all beers are vegan, although some breweries use a refined kettle coagulant. There's often gelatin in that, which actually comes from animals. We use strictly Irish moss, which is basically seaweed, and we use it in the whole form so we know that the companies can't add anything to it.


Fruit Stripe gum and Listerine breath strips
It sounds like you're goin' out on a cheap date, so I would say malt liquor goes with that. St. Ides Malt Liquor.

Red Iguana's Tacos de Carne Asada
We're the only craft-brewed beer available at Red Iguana. So we'd like to promote ourselves and say pretty much any of our beers would go great with that. Capt'n Crompton's Pale Ale, Pfeifferhorn Lager and Intermountain Wheat… those beers go really well with Mexican-type spices.


Dinty Moore Beef Stew
Imperial Stout definitely has a lot of depth and character to go with that mystery meat that's in the stew.

Broiled Wild Salmon with Chipotle-lime Glaze
We actually did a beer pairing very similar to this up at the Alta Lodge last year. There was a honey-lime glaze, but it definitely brought out some of the cotton candy and bubblegum phenolics of the Golden Belgian Ale.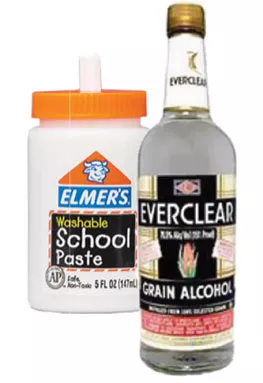 Elmer's Washable Paste and Lead Chips
Grain alcohol—you're gonna die anyway from that other stuff.

MREs (Meals Ready to Eat, military operational rations—usually dehydrated)
This would be our new dehydrated beer. Patent pending. Just add water.

Rack of Lamb with Mint Jelly
The flavor profile of lamb has a definite, strong characteristic, and mint jelly and lamb go really well together. I wouldn't wanna conceal any of those flavor profiles, so I'd go with a nice clean, crisp lager beer.


Hostess Ding Dongs and Little Debbie Oatmeal Pies
Half porter, half chocolate milk.



Maybe someday the saying will be, "Eat, drink and be merry—you're in Utah."