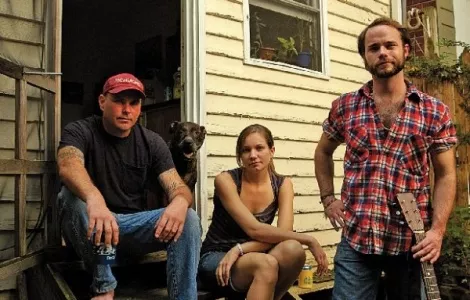 Thursday March 25


TIM BARRY Tim Barry
hates at least two things: the bourgeoisie and bullshit. A baseball hat, cigarette and black T-shirt well suit the former frontman of Richmond, Va., punk band Avail. Trading three power chords for four acoustic ones, his brand of post-punk folk continues to decry uppity folks and the greedy, among others. He still sings about social justice, but now with raspy, whiskey-laden lyrics. Barry's new album,
28th & Stonewall
—written in three weeks in a small shack close to the banks of the James River—has songs with the lifeblood of hot Southern nights and the grit of living a life train-hopping. His characters are lonesome ramblers or stuck-in-Iraq soldiers. Since he hates bullshit, don't sing his praises at the show; just buy him a beer (best make it a cheap, light domestic).
Burt's Tiki Lounge, 726 S. State, 8 p.m. Tickets: 24Tix.com



Friday March 26



JONATHAN TYLER & THE NORTHERN LIGHTS
 Band labels often involve many slashes and hyphens, to "correctly categorize" and give an interesting angle.
Jonathan Tyler & The Northern Lights
are easy: plain ol' rock & roll. At some point, bands lost touch that rock & roll is part R&B, part soul and part blues, and that it's best experienced live—soulful and visceral. Tyler and company didn't forget. They embody all the pieces and roll it into one helluva concert. They even recorded their forthcoming album
Pardon Me
(F-Stop/Atlantic, April 27) live in the studio. Most of the songs were hammered out on the road, so, in true blues fashion, they were tight, yet nonrestrictive. "Pardon Me," "Devil's Basement" and "Gypsy Woman" capture the spirit of straightforward, knock-your-socks-off rock. Maybe you should wear sandals.
The State Room, 638 S. State, 8 p.m. Tickets: TheStateRoom.com



Saturday March 27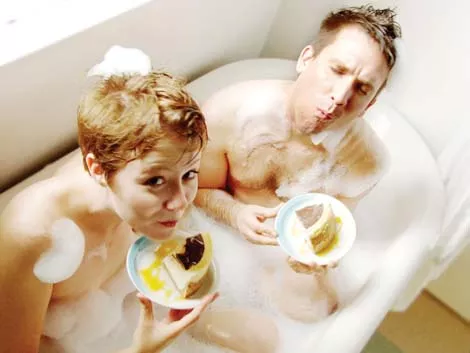 XIU XIU
California art-rock band
Xiu Xiu
's lead singer Jamie Stewart's lyrics—dark and twisted as they are—are never fictional, he says. His voice has the emotional fortitude of a contemporary Morrissey with a no-holds-barred approach, vulnerably relinquishing his life. Its honesty is why people connect to it, and at concerts become fearlessly emotional. This effect has not been watered down over the years. Xiu Xiu's seventh studio album,
Dear God, I Hate Myself,
is the first album since Stewart's cousin and longtime band member Caralee McElroy left—now replaced by Angela Seo on piano, synth and drum programming. Songs like "Gray Death" and "Dear God, I Hate Myself" demonstrate the band's classic feel: oblique and almost schizophrenic. The music is layered thick, creating a danceable post-pop experiment. Stewart says that's what it's all about: lyrics dealing with loneliness (death, sorrow and guilt) and how to dance it away.
Urban Lounge, 241 S. 500 East, 9 p.m. Tickets: 24Tix.com


Monday March 29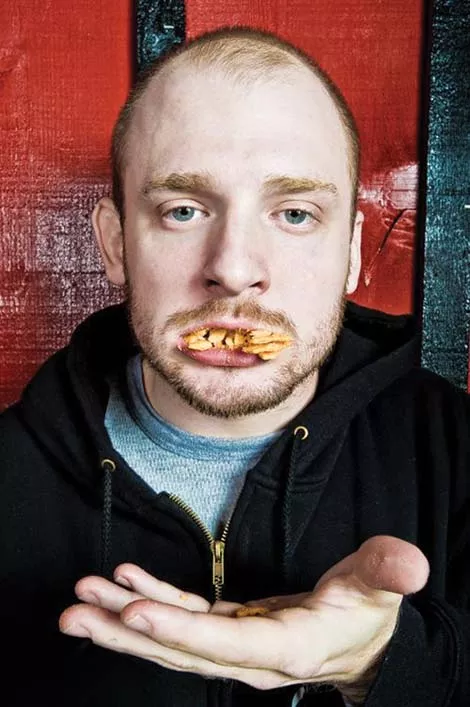 MAC LETHAL
Kansas City rapper
Mac Lethal
is going bald and growing a belly. That might be the Midwestern way, but it's not slowing him down. While old favorites from 2007's
11:11
(Rhymesayers) still excite—like "Sun Storm," paying heartfelt homage to the Heartland—he's matured musically, if not in his personal life. Now, Lethal continues to put out intriguing and thoughtful lyrics on 2010's
Blood in the Water
mixtape, his best effort to date. Songs like "At Least There's Twitter" show his wry sense of humor and social commentary. Still, he's not too cool for hip-hop. He's firmly standing his ground with the oppressors of commercial rap on one side and tight-jeaned hipsters on the other. Staying fresh with quirky raps, catchy hooks and intriguing samples, nothing's out of reach. He's said experiencing a live show is like the audience lying in his driveway with him in an F-150 pickup, driving back and forth, back and forth.
Kilby Court, 741 S. 330 West, 6:30 p.m.; Urban Lounge, 241 S. 500 East, 9 p.m. Tickets: 24Tix.com


Tuesday March 30


HIGH PLACES
Robert Barber and Mary Pearson of
High Places
make music with the familiarity of everyday life. Barber says he draws inspiration from the wind in the trees, birds, bugs, thrift-store mixing bowls, whatever. You'd also think from mermaid burps, UFO takeoffs and paintbrush strokes in slow motion. Pearson's voice, washed in reverb, has an aquatic feel that mingles perfectly—and not on top of—Barber's layered rhythms and sound effects. The two practice until perfect in their NYC apartment. And the product, generally, when listened to with headphones on, makes the world slow down. But live, with Barber sweating and blasting away at his MIDI drum machine, the songs have a pleasurable, electronic danceability—like "On Giving Up" from this week's new CD
High Places vs. Mankind
.
Kilby Court, 741 S. 330 West, 6:30 p.m. Info: KilbyCourt.com



Coming Up


Swimming With Dolphins
(Kilby Court, April 1);
The Cave Singers
(Kilby Court, April 2);
The Low Anthem
(State Room, April 2);
Bang Tango
(Club Vegas, April 2);
Dianne Reeves
(Salt Lake City Sheraton, April 5);
The Morning Benders
(Velour, Provo, April 5);
Tegan & Sara
(In the Venue, April 6);
Little Dragon
(Urban Lounge, April 6);
Spoon
(In the Venue, April 7);
Hockey
(Kilby Court, April 7)