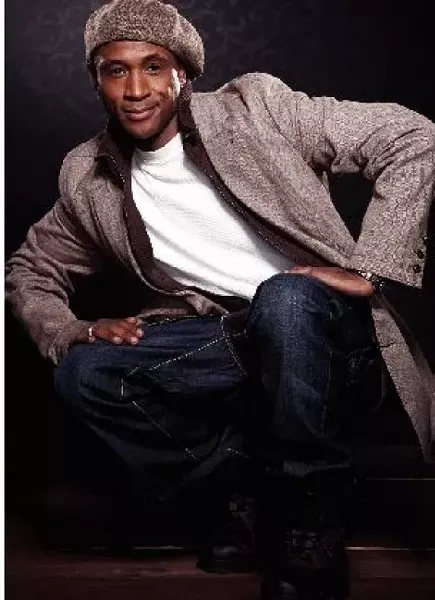 To call Tommy Davidson a comic wouldn't be an adequate description. His range—from comedy and acting to singing—has earned him a reputation as an all-around performer.
Davidson is best known as one of the original stars of the groundbreaking 1990s variety show In Living Color. He began performing stand-up in Washington, D.C., in the mid-1980s, and within a few years was getting booked as the opening act for major touring acts like Patti LaBelle and Luther Vandross. While performing stand-up in Los Angeles, Robert Townsend noticed him and cast him in the movie Partners in Crime, where Davidson met In Living Color creator Keenen Ivory Wayans—and the rest was history.
After In Living Color, Davidson went on to appear in several movies, but never broke through to the level of celebrity of fellow In Living Color alumni Jim Carrey and Jamie Foxx. He continues to work as an actor, appearing in several television shows and movies, including the 2009 Seattle International Film Festival's "Best Film" award winner, Black Dynamite, and starring in I am Comic with Sarah Silverman, Carlos Mencia, Jeff Foxworthy and others at this year's Slamdance Festival.
Through it all, Davidson continues to perform vibrant and energetic stand-up comedy across the country, selling out clubs and receiving rave reviews. Whether he's on the big screen or a small stage, Davidson lives to entertain, and his seemingly limitless talent makes you wonder when he's finally going to get the recognition he deserves.

Tommy Davidson @ Wiseguys Comedy Cafe, 2194 W. 3500 South, West Valley City, 801-463-2909, Feb. 19-20, 7 & 9 p.m. WiseguysComedy.com