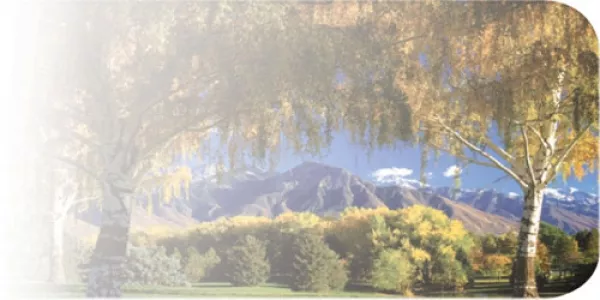 Salt Lake City isn't the biggest metropolis in the country, but that just makes it easier to get around, explore and become involved in its many diverse neighborhoods. In the following pages, you'll find a quick introduction to each 'hood, as well as trivia, LGBT highlights and more for those who might think they've seen it all.


MAIN STREET/300 SOUTH
For Beginners
Downtown SLC is a mix of big-name stores and small-town charm. Shops along 300 South (aka Broadway) trend toward the boutique and the antique, while Main Street is a melting pot of locally owned stalwarts such as Atlantic Cafe & Market (325 S. Main, 801-524-9900, AtlanticCafeMarketSLC.com) and Edinburgh Castle Scottish Imports (124 S. Main, 801-364-1406, EdinburghCastle.com), along with high-end national names like those at City Creek Center (50 S. Main, ShopCityCreekCenter.com): Brooks Brothers, Tiffany's and Rolex, to name a few. The number of office towers also makes downtown one of the best spots to grab lunch—there are almost a dozen sandwich shops in the city center, plus pizzerias, Mexican restaurants, brewpubs, Greek fare and more.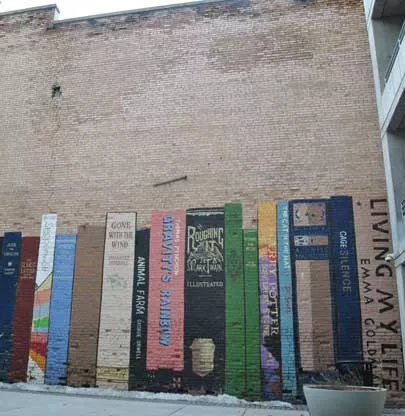 Points of Interest
The wall of the building that houses Eborn Books (formerly Sam Weller's Bookstore) at 254 S. Main is the canvas for a giant mural featuring the spines of classic books and Utah cult favorites. To see it, cut through the alley south of the 222 Building on Main Street and hang a left.

Next Level
The rebirth of downtown isn't quite complete—two new performing-arts spaces are in the works. For now, downtown is a mix of history and the future: A stroll between 300 South and 100 South allows one to peer at state-of-the-art structures and catch a glimpse of the street's past in yet-to-be-developed buildings.

And strolling is definitely encouraged—there's almost no off-street parking on Main Street, and metered stalls can be hard to find on busy days. Your best bet is to park farther east or west along 300 South and take in local gems like Q Clothing Boutique (215 E. 300 South, 801-474-2000), or settle in at a larger downtown pay lot and take Trax (it's free in the downtown area), rent a bike or put some steps on the pedometer.

9TH & 9TH

For Beginners
The 9th & 9th area is a cornerstone of Salt Lake City, both for those who live near it and those who just like to visit. With coffee shops, restaurants, yoga and pilates studios, shops and boutiques, there's something for everyone—whether you know what you're looking for or not.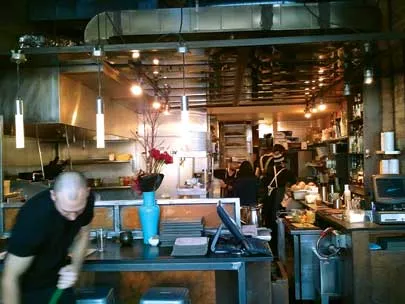 Points of Interest
The neighborhood is full of artistic talent, and much of it is on display for those who wander through. A giant colorful mural adorns the west side of the Dolcetti Gelato building (on the southeast corner of the 9th & 9th intersection) and is a popular photo op. On the right day, you can also find a large metal velociraptor statue in a neighboring front yard—though Rapty, as he's known, has been shy to make too long of an appearance ever since he was kidnapped and found abandoned in an alley in late 2013.
Next Level
While the area is constantly upgrading and expanding, construction projects are careful to never become an eyesore. All the buildings have stayed true to the aesthetic tune that's made 9th & 9th special for so many years. The peace, quiet and great sense of community lend to an easily walkable neighborhood that's perfect for a nighttime stroll with the dog, or an easy jog with lots of "they just don't make 'em like this anymore" houses to admire.
THE GATEWAY/GRANARY DISTRICT
For Beginners
Salt Lake City's center started drifting west with the 2002 Winter Olympics-era construction of The Gateway outdoor mall (18 N. Rio Grande St., 801-456-0000, ShopTheGateway.com). In addition to shopping—a combo of national chains and local offerings—the mall is home to restaurants, a bar, a movie theater, a planetarium and a children's museum. Two Trax stops serve The Gateway, which is across the street from EnergySolutions Arena, home to the Utah Jazz and arena concert tours.


LGBT Highlights
Club Sound (579 W. 200 South, 801-328-0255, Facebook.com/ClubSoundSLC) hosts gay night Gossip every Friday, held down by resident DJ Naomi. And just across the street is Metro Bar (540 W. 200 South, Facebook.com/MetroBarSLC) and its gay-friendly Fusion Saturdays.
Next Level
The nooks and crannies in this southwest corner of downtown are packed with charming shops and tasty eateries. Pierpont Avenue, between 200 South and 300 South, is a warehouse row of artisan shops, tailors and design studios. In the summer, Pioneer Park (300 South and 300 West) is home to the huge Downtown Farmers Market on Saturdays and the Twilight Concert Series on Thursdays, so the nearby coffee shops and restaurants are always buzzing.
A little farther south is the Granary District, Salt Lake City's grass-roots, up-and-coming hub of music, food and local shops. The RubySnap cookie shop (770 S. 300 West, 801-834-6111, RubySnap.com) and all-ages converted-garage venue Kilby Court (741 S. Kilby Court, 801-364-3538, KilbyCourt.com) are year-round favorites, and between June and October, the area around 700 South and 300 West transforms into a pop-up market and festival space, complete with live music, a beer garden and retail shops housed in converted shipping containers.
STATE STREET/SUGARHOOD
For Beginners
Sugarhood can loosely be defined as the neighborhoods heading east from State Street between 1300 South and 2700 South. State Street is a major thoroughfare to get to and from downtown, and also features hidden treasures in its many eclectic shops and eateries.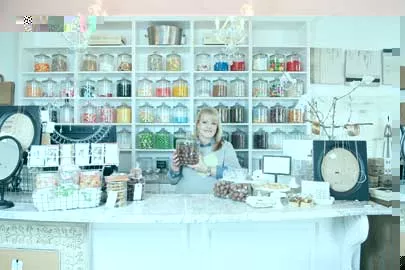 Points of Interest
One of the first subdivisions in Salt Lake City was Perkins, around 1700 South and 1000 East. The houses were primarily built before 1900, when the streetcar made travel around town convenient. Homes here are larger than those in the surrounding neighborhoods, and the area is a perfect microcosm of Sugarhood: large houses next to smaller ones, nestled among pocket parks, businesses, coffee shops, supermarkets and brand-new condos.
Next Level
State Street is home to pawn shops, tattoo parlors and local watering holes, plus three of the city's most active live-music venues—Bar Deluxe, The State Room and Burt's Tiki Lounge—all between 600 South and 800 South. The street also provides a chance to explore a number of diverse flavors: curry, Philly cheesesteaks, Thai, even Ethiopian fare—and the taco carts that line State Street are renowned, and for good reason.
15th & 15th
For Beginners
One of Salt Lake City's worst-kept secrets is the blink-and-you'll-miss-it stretch that is 15th & 15th. It's a one-block cluster of restaurants, galleries and shops, all tucked away in the middle of tree-lined streets and quaint residential houses.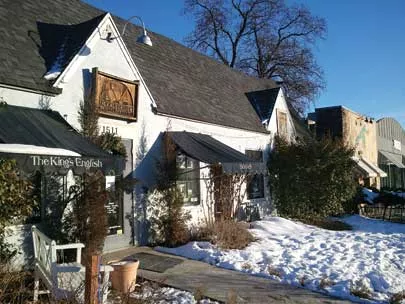 Points of Interest
It only happens for a few weeks a year, but just south of the 15th & 15th stretch lies Glen Arbor Street (1735 S. 1500 East), better known as Christmas Street. From the first week of December through the end of the month, nearly every house in this cul-de-sac goes all out with holiday decorations, complete with a huge, festive tree at the end. The lights go on when it gets dark to show those driving by that the holiday tradition is still alive and well.
LGBT Highlights
The King's English Bookshop (1511 E. 1500 South, 801-484-9100, KingsEnglish.com) hosts the SLC Lesbian Book Club, which meets the first Wednesday of the month at 7 p.m. The books aren't always strictly LGBT-themed, but definitely inspire discussion—past selections have included The Color Purple, Alice on My Mind and Summer Sisters.
Next Level
Though everything has been updated over the years, one of the unchanging impressive things about the businesses is how small they are. Shops converted from houses, and restaurants with fewer than 20 tables make for cozy experiences all around. And even if you have to wait for a table, there are plenty of other places to explore, and none of them are so far that you'll miss your name being called.
SUGAR HOUSE
For Beginners
It's a little difficult to define where Sugar House's boundaries are, as everyone who lives anywhere near it likes to say they live there. But the main hub for visitors and residents alike is Sugar House Park (1358 E. 2100 South, 385-468-7275, SugarHousePark.org). There's a 1.5-mile paved loop for be-dogged or solo joggers, a hill for sledding and plenty of picnic areas. All of these things surround a sometimes-drained reservoir that is frequented by ducks and little children tending to the waterfowls' carbohydrate needs.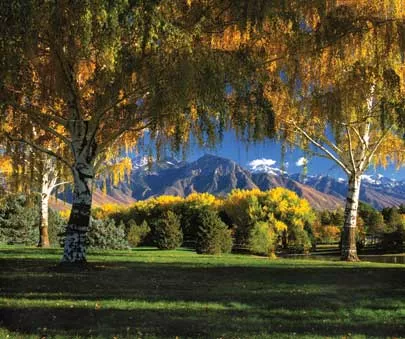 For Beginners
It's a little difficult to define where Sugar House's boundaries are, as everyone who lives anywhere near it likes to say they live there. But the main hub for visitors and residents alike is Sugar House Park (1358 E. 2100 South, 385-468-7275, SugarHousePark.org). There's a 1.5-mile paved loop for be-dogged or solo joggers, a hill for sledding and plenty of picnic areas. All of these things surround a sometimes-drained reservoir that is frequented by ducks and little children tending to the waterfowls' carbohydrate needs.
LGBT Highlights
Karamba (1050 E. 2100 South, 801-696-0639) hosts Pachanga Night every Sunday, a gay-friendly Latin party with elaborate drag-queen shows, DJs and go-go dancing.
Next Level
The neighborhood council, an institution in its own right, has been involved in a kerfuffle over a streetcar system that connects the main Trax light-rail line (RideUTA.com) with the bustling neighborhood. The corner of Highland Drive and 2100 South is a walkable center of restaurants, quaint shops and bars, and a massive mixed-use building is currently under construction there. The streetcar just opened, and while the actual cars are more modern than the folksy term might suggest, they should make travel to the high-activity area much easier.
Trivia
The former Granite Furniture building (1048 E. 2100 South), notable for its sign topper that resembled baby Superman's space capsule, now houses a bundle of trendy restaurants, like The Annex (1048 E. 2100 South, 801-742-5490,
TheAnnexByEpicBrewing.com
). In the period between the furniture store's closing and commercial redevelopment, the building's interior was transformed into a slickrock soundstage where the most claustrophobic moments of James Franco's 127 Hours were filmed.
FOOTHILL/UNIVERSITY OF UTAH
For Beginners
Though you'll never lose sight of downtown, the area around the University of Utah conveys more of a small college-town vibe than that of a bustling metropolis. The eponymous foothills are a bastion for outdoor activities—a walk on the trails will bring you face to face with bikers, hikers, dogs and even the occasional horse.


Next Level
The University of Utah campus is undergoing a massive construction boom. Long gone is the popular golf course, now replaced with research buildings, a softball stadium, honors housing and the under-development student recreation center. The medical campus is quickly running out of space, necessitating burrowing into the hills for recent expansions. A perk for the pedestrian is that the buildings have brought with them sidewalks, paths and bridges to make getting around the main campus and outlying areas a snap, as well as food options that are miles above traditional cafeteria fare, and unique features like the meditative labyrinth in the garden of the Tanner Humanities Center (215 S. Central Campus Drive).
Trivia
This Is the Place Heritage Park (2601 E. Sunnyside Ave., 801-582-1847, ThisIsThePlace.org) is situated where Mormon leader Brigham Young first looked out upon the Salt Lake Valley. Right next to the university and across from Hogle Zoo, the monument is home to museum-type exhibits and seasonal activities like a petting zoo and Christmas events.
400 SOUTH/TROLLEY/700 EAST
For Beginners
400 South is the center of much of Salt Lake City's day-to-day hustle and bustle, housing countless quick-service eateries, restaurants, coffee shops and grocery stores, as well as a large section of the University of Utah Trax line.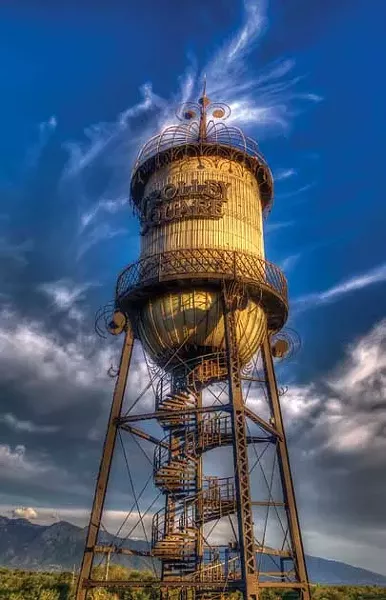 Just a block south of 400 South is the historic Trolley Square (602 S. 700 East, 801-521-9877,
TrolleySquare.com
), a former trolley-car garage that was turned into an upscale shopping mall in the early '70s. It's now home to a gigantic Whole Foods, a yoga studio and many of Salt Lake City's best local shops. Trolley Square sits on 700 East, one of Salt Lake City's main arteries; whiz south to visit the 80-acre Liberty Park (complete with duck pond, game courts, the Tracy Aviary and even children's rides).
LGBT Highlights
The Utah Pride Center (255 E. 400 South, 801-539-8800, UtahPrideCenter.org), just across the street from the library, is Salt Lake's hub for LGBT info and resources, offering health and wellness services, youth and trans programs, and opportunities for advocacy.
Trivia
It is believed that a memorial shrine for the "kissing tree" located on the grassy median on 600 East just north of 400 South is haunted by a ghost, Lavender, who supposedly died of pneumonia three years after the pioneers arrived in Utah.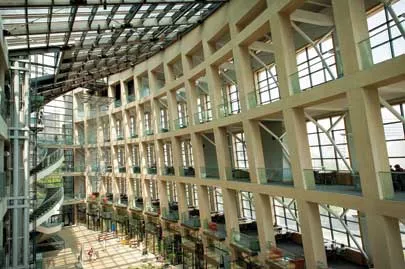 Next Level
The Salt Lake City Main Library (210 E. 400 South, 801-524-8200,
SLCPL.org
) has a whole lot more than just books. The five-story architectural wonder also houses a salon, art gallery, garden shop, cafe, a gift shop packed with literary trinkets, and the largest collection of public-library zines in the country. Library Square, a plaza just south of the building, hosts community events and is home to a beautiful reflecting pool and public-radio station KCPW 88.3 FM.
THE AVENUES
For Beginners
The Avenues neighborhood is known for being progressive and artsy. Cafes, specialty dessert shops and a variety of other businesses—from athletic-supply stores to antique shops—are scattered discreetly throughout the quaint, tree-lined residential streets. More restaurants have moved to the Avenues in recent years, adding to its reputation as a vibrant neighborhood.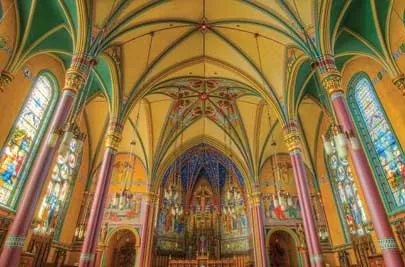 Points of Interest
The Salt Lake City Cemetery (200 N St.) is the largest city-run cemetery in the United States, and it holds at least as many stories as it does headstones. Many of the city's key figures—founders, politicians, philanthropists—are buried within. But some of the most interesting stories are associated with the graves of lesser-known people, like the stone angel described in the book The Christmas Box or the rumor-ridden gravestone marked "Victim of the Beast 666."
Next Level
Even the casual observer will notice the amalgamation of the past and present within the Avenues—a registered historic district. Queen Anne-style homes are nestled between apartment buildings, funky shops, brick bungalows and restaurants. With the imposing neoclassical Georgian red-brick Primary Children's Hospital (now converted into swanky condos at 400 East Capitol Park Ave.) to the north, the neo-Romanesque Cathedral of the Madeleine (331 E. South Temple, 801-328-8941, UtCOTM.org) to the south and the Depression-era, public-works-funded monuments that dot Memory Grove Park (375 N. 120 East) on the west, the Avenues offers a poignant view of each era of Salt Lake City's past.
CAPITOL HILL/MARMALADE
For Beginners
The Utah Capitol (350 N. State) bears such a resemblance to the one in Washington, D.C., that it has filled in for the national one in movies. The building dominates the local landscape and is easily accessible from downtown. Several museums right next to the Capitol, such as the interesting Daughters of Utah Pioneers (300 N. Main, 801-393-4460, DUPInternational.org), are a good way to spend the afternoon. But make sure to take a walk through the Capitol itself, with its massive majestic rotunda and chatty docents.


Next Level
Just north of Capitol Hill is Ensign Peak, home to a hiking trail with one of the best payoffs for relatively little sweat. The quick stroll up the dirt path brings you to a marker signifying an important survey by the cartographic wing of the Mormon settlers. The views up here are tremendous, with the whole valley before you to the south and the Great Salt Lake to the west.
LGBT Highlights
Marmalade Hill is known as one of the most well-preserved historic districts in town, as well as one of the most LGBT-friendly areas of the city. Multiple-time winner of City Weekly's award for Best Gay Club, Jam (751 N. 300 West, 801-891-1162, JamSLC.com) is an anchor of the burgeoning neighborhood, which also includes an upscale salon, condos mixed with classic architecture and, soon, a new branch of the Salt Lake City Library.
NORTH TEMPLE/ROSE PARK/GLENDALE
For Beginners
The area west of Interstate 15 and north of 2100 South includes some of Salt Lake City's most diverse neighborhoods, where more than 17 languages are spoken. The Glendale, Poplar Grove and Rose Park neighborhoods embrace diversity via cultural celebrations and civic cooperation—as well as fantastic food. The area is home to some of the city's best hole-in-the-wall restaurants, where you can find authentic ethnic foods without being overrun by scenesters.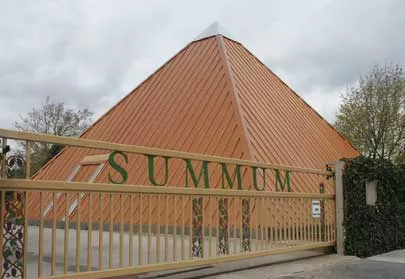 Points of Interest
More than one religion has its headquarters in Salt Lake City. The Summum Pyramid (850 S. 700 West, Summum.us) is the temple and sanctuary of the Summum religion. The pacifist Summum religion was founded in 1975, and the bronze-color pyramid, surrounded by a small garden, was completed two years later. The sanctuary interior includes both a licensed winery and facilities for ritual mummification.
Next Level
Despite its lack of altitudinal variety, these neighborhoods have a lot to offer outdoor enthusiasts. Several large city parks border the Jordan River and are connected by the paved north-to-south Jordan River Parkway (Parks.SLCO.org/JordanRiverParkway) that spans the entirety of Salt Lake County. The scenic greenway passes by the Utah State Fairpark and runs through forested areas close to the river, often crossing it via railed bridges.
---

• The 16 Utahns You Need to Meet

• Dive Into the Art Scene

• Browsing & Buying

• How to Get Here, There & Everywhere

• No Skis, No Problem

• Resort Report

• Local Live Music Spots

• SLC Bars & Clubs

• Meatless Meals

• Nosh Around the Clock