SF's Trannyshack to SLC: Gossip about Gossip
San Francisco's infamous drag troupe is crashing into Salt Lake City's club scene Jan. 15 for Club Sound's (579 W. 200 South) weekly Gossip night. The performance will feature MC Helklina, artists Rentecca, Kim Burly and former Trannyshack performer/local royalty/stylist/SLUG magazine columnist and bon vivant Princess Kennedy. $3 gets you into the 9:30 p.m. party.
TGIF Indie Martini Hour: W Lounge Welcomes the Weekend
DJ Tom Bennett spins ambient rock and '80s dance classics to help ease worker bees into the weekend at W Lounge (358 S. West Temple). The downtown dance spot offers a chill atmosphere before the night sets in, with affordable martinis ("Mango Madness, "Bubblicious") served beginning at 5 p.m.
62 Years of Twilite Lounge-ing: One of Utah's Oldest Bars
In 1947, the Twilite Lounge opened up behind the Beehive on State Street. Although it has since moved, Brothers Bob and Louie Cairo flicked the lights on in the original lounge and it remained owned by that family for over 60 years. Now, the Silverstein family owns the joint and keep the lamps lit in the Lounge's current home (347 E. 200 South). A City Weekly Best of 2009 winner for "Best Assorted Clientele," the place swarms with hipsters rubbing shoulders with old salty barflies seven days a week. Highlights: free jukebox, free pool on Wednesdays, Sunday bingo and a $3 photo booth to help capture the evening—a handy keepsake, especially for those extra-foggy mornings-after.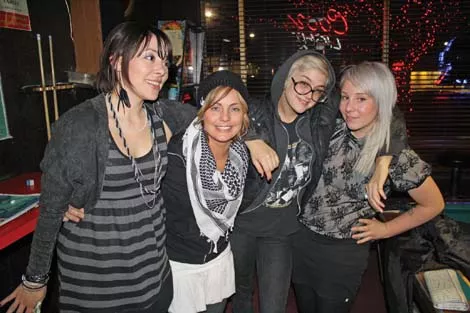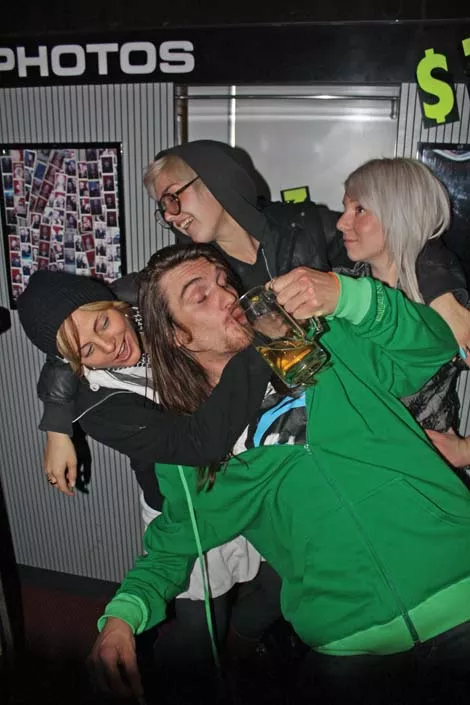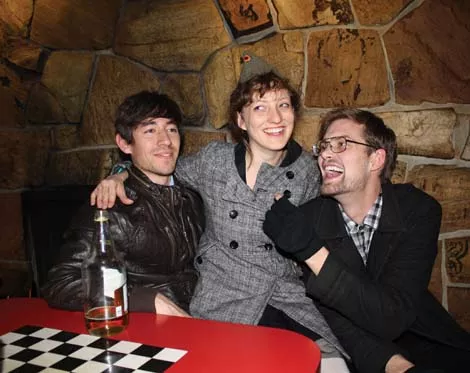 Twilite Lounge Hot Shots:
1. Melisa Delgado, Stacey Adams, Tayler Tredwell, Karina Brown
2. Stacey Adams, Adam Dyet, Tayler Tredwell, Karina Brown
3. Kenny Riches, Cara Despain, Chase Coleman
We want to keep Utah up to speed on local nightlife. Submit tips about club openings, closures, remodels, special events, drink recipes and noteworthy changes to comments@cityweekly.net