In April 2015, psychiatrist Sayali Kulkarni received a phone call from a colleague at the Compensation and Pension department of the Salt Lake City Veterans Affairs Medical Center. The call was related to a former military policeman who'd been deployed for combat in Iraq.
Kulkarni is one of a number of examiners at what's informally called "Comp & Pen" (C&P), a department within the veterans' health care system whose role is to assess veterans' claims for service-connected disability by reviewing their medical and service histories and conducting in-person exams.
The fellow doctor wanted to know whether Kulkarni diagnosed the vet with post-traumatic stress disorder. When Kulkarni answered yes, the caller "pressured me to overturn the PTSD diagnosis in this Veteran because it was her 'gut instinct' that this Veteran was exaggerating his PTSD stressors and symptoms." Kulkarni wrote this in a May 2015 email to Shella Stovall, acting director of the Salt Lake VA.
The doctor, Kulkarni continued, "also tried to intimidate me into not disagreeing with the PTSD clinical team when its providers do not diagnose PTSD. She told me, 'I try not to differ too much from the previous diagnosis.'" Kulkarni, a board-certified psychiatrist who completed a residency at Howard University Hospital in Washington, D.C., told the doctor that what she was asking her to do was a "violation not only of VA statutes governing Veterans' disability benefits but also of the best-practice guidelines from the VA National Center for PTSD." The doctor, Kulkarni wrote, hung up with a curt "Alright."
Such confrontations are far from isolated. From summer 2013 until late fall 2015, Kulkarni and her neurologist husband Dr. Abhijit Kulkarni (two of the longest-serving employees at C&P)—along with a former decorated U.S. Army Special Forces medic, C&P examiner Dr. Thomas Johnson—fought behind the fortress-like walls of the Foothill Boulevard building for the rights of veterans to have unbiased medical examinations at the Salt Lake VA.
The ultimate focus of their frustration and concern was Dr. James R. Bennion, a 56-year-old Air Force veteran with a background in occupational and preventative medicine. He was made chief of administrative medicine over C&P and two other departments in August 2013—despite having spent only one year at C&P as an examiner. The three doctors soon realized that Bennion had deep misgivings about the veracity of most veterans' claims and had set out to institute a shift in the C&P culture to make it much harder for veterans to access benefits.
The Kulkarnis and Johnson, along with other colleagues, complained to VA leadership at local, regional and national levels—triggering multiple inquiries. Their whistle-blowing led to a federal investigation by the Office of Accountability Review (OAR) in the spring of 2016. City Weekly obtained a redacted copy of the concluding report from the VA through a FOIA request.
In late October 2016, shortly after the Salt Lake VA leadership requested the investigation, Chief of Staff Dr. Karen Gribbin announced in a staff email that the C&P department would be temporarily run by another doctor, while Bennion continued to run Employee Health. Bennion's demotion became permanent in August 2016. While he might be gone from C&P, his influence, some argue, continues. One employee, on condition of anonymity out of fear of retaliation, says some of the C&P examiners are "still allowed to unlawfully deny claims with no negative repercussions."
Such anti-veteran views fly in the face of the VA's mission. It's a unique agency within the federal government because, as legal advocate Rory E. Riley wrote in an April 2010 Veterans Law Review article, "the character of the veterans' benefits statute is strongly and uniquely pro-claimant." There's no time limit for claiming disability benefits and, when assessing such claims, the benefit of the doubt—according to federal mandate—is in favor of the veteran.
Bennion's critics say he pushed for C&P providers to apply a burden of proof that was higher than required by federal law. That led to a line drawn in the sand at C&P between pro-veteran advocates and those who, at best, felt they should pursue a fiscally responsible approach to claims, and, at worst, seemed determined to thwart veterans seeking disability or hikes in their disability rating.
The OAR investigation focused on two issues. One was whether Bennion had "created a hostile work environment for and discriminated against employees." The other was whether Bennion and Gribbin, his superior who appointed him to the position, had "failed to provide effective oversight of the Administrative Medicine Department C&P section."
Relating to the latter issue, the report found two allegations to be true. Bennion's department had been plagued with problems—including a lack of timeliness in conducting exams—while Gribbin had failed to hold Bennion or his examining doctors accountable for not meeting the mandated standard of fewer than 30 days for exam completions.
The report was "unable to substantiate" an allegation by the Kulkarnis that Bennion discriminated against them. It found, however, that the three complaining doctor, "themselves admit that he antagonizes anyone who disagrees with him." Two other allegations relating to Bennion retaliating against staffers he didn't like, and not performing peer reviews as required, were thrown out.
Numerous former and current employees, requesting anonymity, provided City Weekly with documents—including emails, memos, complaints and depositions—that sketch out much of the struggle between the Kulkarnis and Johnson, and Bennion and the local VA leadership over his management of C&P.
The VA declined requests for interviews with Bennion, Gribbin and several senior management figures at the agency, as well as the Kulkarnis and Johnson. The VA's spokesperson Jill Atwood wrote in an email that the VA does not comment on personnel issues, but stated, "Claims of hostile work environment, discrimination and anti-Veteran bias were unsubstantiated." She highlighted that "the number of appeals and timeliness of assessing them" were "some of the lowest in the country."
Veterans can file appeals when they disagree with C&P examiners' decisions. While they might do so infrequently compared to other agencies, a FOIA request to the Veterans Benefits Administration, which oversees C&P nationwide, revealed that appeals—which typically have a year-or-so time lag—had more than doubled from 510 in August 2014 to 1,273 in July 2017. By contrast, nationally, appeals rose by 20 percent from 2015-2017.
Atwood declined to address the substantiated allegations of mismanagement. Nor—despite having claimed that anti-veteran bias allegations were not true—would she comment on the report's statement that, "Testimony about Dr. Bennion's negative comments relating to veterans seeking a disability rating appears to be prevalent and consistent." The report's writers acknowledged that the man who for two years was in charge of ensuring that veterans got a fair hearing on their claims of service-related disability "has inappropriately made these types of comments."
WHAT VETERANS DESERVE
Prior to Bennion taking over C&P, it had been one of the best-performing departments in the nation. Under Bennion, it became one of the worst. "Our number one mission as an employee of the VA is to best serve veterans," Dr. Johnson argued in a federal complaint; but under Bennion, that focus was forgotten. The average processing time for claims went from 17.4 days in 2012 to 40 days in 2015 and 60 days by April 2016, "the highest in the VA system," the OAR report noted.
Johnson wrote that Bennion "instituted the notion that the majority of veterans claims were unfounded and/or misrepresentations of the truth." He continued, "The veterans word no longer was acceptable as fact."
A reporter asked Salt Lake City veterans court judge John Baxter to review the investigative report and several other documents detailing the concerns of C&P employees. Baxter, a Vietnam veteran, notes that medical care was "part of the deal when we signed up, so if something happened, we would get help if it was service-related."
He identified two very different perspectives in the federal report. One approach, he says, relates to doctors who advocated for veterans to receive the benefits they were entitled to, and who were alleging both mismanagement and anti-veteran bias among their colleagues. The other approach, which he defines as "oppositional," relates to those doctors who, to some degree, viewed veterans as fabricating claims for compensation. They took, he says, "a guilty-until-proven-innocent approach."
Mark Devoe was briefly Bennion's deputy at C&P, before he was transferred elsewhere in the Salt Lake VA. Dr. Johnson pursued his own investigation into Bennion by contacting ex-C&P employees, including Devoe, whose blistering letter Johnson included in a package of information submitted to then-Rep. Jason Chaffetz in October 2015. Devoe wrote he believed "a nexus exists between an apparent deep-seated prejudice toward disability claims by veterans and [Bennion's] intention to remove others and me from their positions that did not share his biases."
SHELL-SHOCKED
Abhijit Kulkarni wrote in a March 2015 email to a VA official that when Bennion joined C&P in July 2012, "due to his lack of clinical experience, he struggled to work as a general medical examiner in the C&P clinic, and much to the irony of the current situation, I was asked to help him—both in seeing patients frustrated by his delays and in clarifying his reports which were returned as inadequate from the Regional Office."
At the first monthly mental-health care provider meeting Bennion attended after being promoted to chief over the department, Sayali Kulkarni, along with her colleagues, learned their new boss' views on veterans. "Dr. Bennion insisted that most Veterans seeking PTSD compensation are malingering (exaggerating) their symptoms," she wrote in her May 2015 email to Stovall. "So he commanded us that most of these combat Veterans should not be diagnosed with PTSD" or given a higher rating that would, in turn, mean more federal benefits. Kulkarni continued, Bennion told his staff that he didn't view PTSD as a chronic condition and believed it ended after combat. As for military sexual-trauma-related PTSD claims, "he instructed us that women claiming MST were most likely just 'cheating on their husbands.'"
Kulkarni told Bennion that such views weren't in VA statutes or supported by best-practice guidelines. In her email to acting director Stovall, Kulkarni wrote that Bennion responded, "Would you like to live on disability for the rest of your life? Do you know how much money gets paid out in Veterans disability payments?" She went on to allege that Bennion retaliated against her by cutting her out of subsequent mental-health provider meetings, and also relieved her "from the position of being peer reviewer for all of the mental health providers in C&P." Bennion either didn't recall or disputed those actions in a subsequent deposition." I find it very improbable that I would have blocked her from attending future meetings."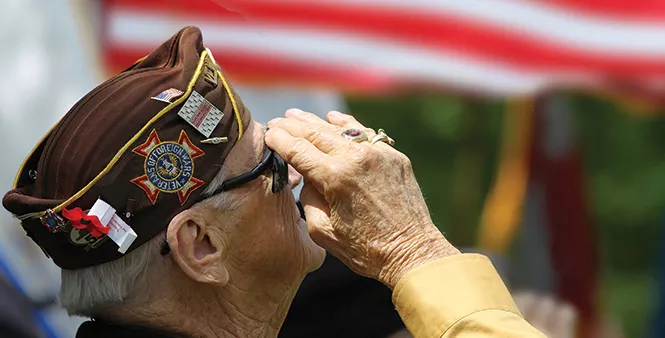 A DEFENSIBLE POSITION
While Bennion's anti-veteran comments provided fodder for complaints and concern, his efforts to push his value system in the department also appeared to be bearing fruit. Sayali Kulkarni told an external examiner, according to a deposition, that in her and her husband's view, Bennion had effectively re-trained providers to follow his "personal views on disability," ones she noted were the opposite of the VA's mission.
She told the examiner about two vets with combat experience who'd been diagnosed with PTSD and had complained to her about a doctor she viewed as a "proxy" for Bennion who assessed them as not having PTSD—despite one having served with the 101st Airborne and the other as a sniper. Both said the doctor did not ask them about their combat experience.
In May 2014, Kulkarni took her concerns to the chief of staff, Dr. Gribbin. Kulkarni alleged that Bennion was "grossly mismanaging the administrative medicine service," quoting him as telling her, if he were still in the military, he would have told veterans with PTSD "to quit pulling this crap and get back to work."
Gribbin shut her down.
"I do not share your opinion of Dr. Bennion," Gribbin emailed back. "I have experienced none of what you have asserted below. I suggest you redirect your energies into making your relationship with your supervisor at least workable and respectable."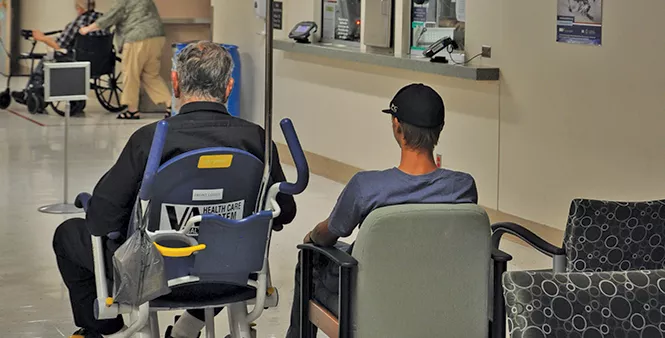 INAPPROPRIATE BEHAVIOR
Dr. Bennion's frustration with Sayali Kulkarni became only more intense. He assigned Dr. Leland Burns to conduct peer reviews of Kulkarni's cases. He told an Equal Employment Opportunities investigator she "demonstrated inappropriate clinical judgment and performance, and an unwillingness to educate herself or respond to mentorship from Dr. Burns or to perform appropriately."
Kulkarni viewed Burns as far from adequate to assess her. Burns found her defensive, constantly challenging his statements. "I commented that we have a responsibility to both the veteran and to the U.S. Taxpayer. I said that some people will exaggerate symptoms during a disability exam, since money is involved," Burns wrote in a report to Bennion. Kulkarni asked for evidence-based research to back his claim. He told her, "I am not aware of any specific studies, but common sense suggests that we need to be careful in our documentation when money is on the line."
Concern over federal funds was a constant theme for Bennion. In a December 2014 "memo for record," he blasted Kulkarni for allegedly wasting millions of federal dollars on undeserving veterans.
"She has continued to make determinations that inappropriately award disability or at least that inadequately support her determinations that result in awards," Bennion wrote. Bennion focused particularly on the money he believed she had cost the government. "The cost to the Federal Government of this non-compliance can conservatively be estimated to be in the tens of millions of dollars annually." He calculated if Kulkarni were to work for 42 weeks a year and sign off on benefits of $500,000 each for veterans who he viewed had been incorrectly assessed, "the sum of inappropriate expense would be $189M." He argued that her continued work at the clinic was "inconsistent" with the "Government's mandate to prevent fraud, waste and abuse."
Kulkarni's bitter criticism of Burns in part earned her a written memo from Bennion on Jan. 8, 2015, admonishing her for being "disrespectful and belligerent." He charged that she failed to follow instructions and also displayed "inappropriate and or unprofessional conduct." The following month, her husband also received a written admonishment listing the same charges.
Both Kulkarnis appealed the admonishments and Stovall had Sayali Kulkarni's work reviewed by an outside doctor, who found no problems. Stovall dismissed the first charge, but not the second charge of inappropriate conduct. When asked why, she said in a deposition that she viewed Kulkarni's behavior as unprofessional. "I perceive that both complainant and Dr. Bennion have a large ego and that large egos are often the norm and can affect how individuals react to a critique of their work."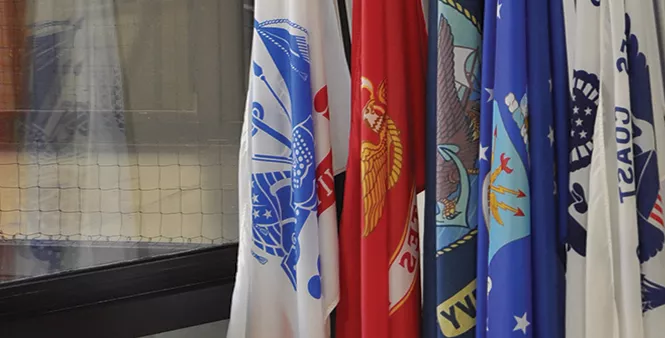 MALE RULE
The Kulkarnis weren't the only C&P employees to sink ever deeper into conflict with Bennion.
Andrew Kalinen, who replaced Mark Devoe as Bennion's deputy, told an investigator he liked Bennion personally. He and Bennion had succeeded in turning around the backlog in pending claims, he said, but even then there was a sting in the tail. "He was difficult. It was stressful to work for him. His micromanagement was over the top. Sometimes we got our numbers down and did so well. It wasn't because of him. It was in spite of him." He also outlined how staff were afraid to deal with Bennion because of how he might react.
Kalinen was concerned that Bennion was trying to remove employees he didn't like. Bennion asked him "if we could make life difficult for certain staff so they could leave," Kalinen told the investigator. He sat in on Burns' peer reviews of Sayali Kulkarni at Bennion's instruction. While critical of what he called Kulkarni's "condescending" attitude directed at Burns, Kalinen nevertheless viewed it as unusual that Bennion had told him to sit in on the meeting, given he was asked to do it for no one else.
Bennion also came under fire in complaints and other documents for his attitude toward women. Kalinen told a federal investigator Bennion showed more confidence in men, even when a woman employee was "our resident expert on things, and he still wouldn't listen to her." Elizabeth Beal, who was a medical assistant at C&P for a year, told an external investigator that Bennion had a "condescending and demeaning manner toward women."
Bennion's problems with PTSD extended to veterans among his own staff, Beal said in a deposition. Beal, a veteran with PTSD, filed a complaint against him in July 2015 centered on her using sick leave for two days around Memorial Day. "Dr. Bennion denied my sick leave and charged me AWOL," Beal said. "He stated that I could not use sick leave for mental health issues."
Out of all the voices raised against Bennion and the local VA leadership, the most palpably angry was that of a veteran Army Special Forces combat medic. Dr. Thomas Johnson joined the Salt Lake C&P after returning from his final tour in Afghanistan in spring 2013. "I had a deep desire to continue to help returning wounded soldiers whom I had treated on the battlefield," he wrote in a federal complaint.
Things did not go well. After Bennion informed Johnson he wanted him to conduct reviews of two of his peers, Johnson sent Bennion a scathing email in August 2015. "How powerful of an anoscope do I use to do these reviews?" Johnson asked. He didn't want to target anyone, he continued.
If Johnson thought he was going after doctors, Bennion responded, they needed to talk. Johnson answered, "Here's an honest appraisal that no one else in the department has the courage to lay out for you: As for 'targeting,' you have a real perception problem to deal with." Johnson wrote that Bennion's employees felt he was trying to drive out the Kulkarnis, along with anyone else who stood up to him.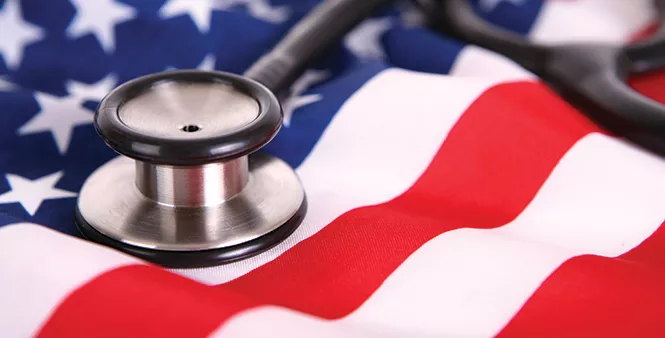 ICE CREAM AND LEMONADE
In September 2015, Sayali Kulkarni took her fight to the Salt Lake VA chief Steven Young, who had temporarily been assigned to the Phoenix VA. That agency was at the tail-end of a national headline-grabbing scandal of allegations that at least 40 veterans had died while waiting for care.
"I am in a no-win situation," she wrote to Young. "I have only two choices under the supervision of Drs. Gribbin and Bennion: Either unlawfully disservice Veterans and remain silent about it or get admonished for lawfully acting in the best interests of veterans."
Neurologist Abhijit Kulkarni advised Young that Bennion had personally reviewed his clinical work and found problems in six out of 12 cases. Abhijit Kulkarni wrote that Bennion had no right to peer review him since his background was in occupational medicine. In an interview with an investigator, Bennion's former deputy Andrew Kalinen agreed with Abhijit Kulkarni. "I didn't understand how Dr. Bennion was reviewing records of a neurologist. Never made sense to me."
Abhijit Kulkarni worried, he wrote Young, that Bennion's drive to undermine veterans' claims "puts us at serious risk here for an El Paso-type incident," referring to the killing of a VA psychologist by a veteran angry he'd been denied a PTSD claim. In March 2015, a veteran who suffered a mental-health breakdown while undergoing an examination at C&P, ran out to his car in the Salt Lake VA parking lot, intending to kill himself, according to statements by Sayali Kulkarni in one deposition. The tragedy was only narrowly averted by VA police and the VA's crisis team.
In September 2015, Young requested an external investigation. Bennion was replaced as chief of C&P in November 2015, while remaining over the Employee Health section of Administrative Medicine. A senior VA official informed Johnson via email, "We are taking appropriate actions," following the federal investigation and report—although, to date, whether either Bennion or Gribbin received any sanctions for their mismanagement of C&P, beyond the former being transferred, has yet to come to light.
In the wake of the Bennion debacle, success and promotions have continued for some in the VA. Young was transferred to Washington, D.C., as deputy under-secretary for health of operations and management last year. He wrote to the Salt Lake City VA staff, "You are the best! Your success in caring for Veterans is a big reason why I have been afforded this opportunity."
In early January 2017, Dr. Timothy Huhtala emailed staff that he would be the new chief of C&P prior to an "official" reorganization of the department. Five months later, Stovall was named Salt Lake VA's medical center director. A welcome reception was held, offering ice cream, lemonade, iced tea and water.
Along with questions over the extent to which Bennion's views still hold sway over Compensation and Pension, perhaps the biggest query in the wake of the federal investigation, is whether such anti-veteran views might be found elsewhere in the national VA system.
Judge John Baxter believes, "Within its budgetary and personnel limitations, the staff at the VA do their very best to serve the veterans that have legitimate claims that need to be addressed." When it came to the claims made in the report by doctors, which he called "disturbing," he argues there are two ways of looking at it. If it was simply an anomaly, then Bennion's transfer would have resolved the issue. However, he says, "If this is systemic, then there is a huge problem."