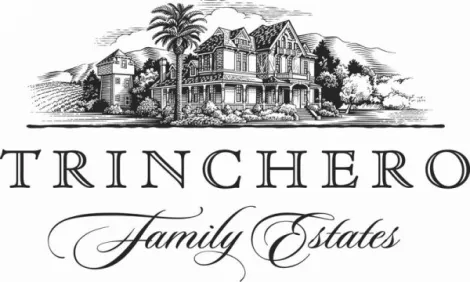 A visit to Trinchero Family Estates in Napa Valley was an eye-opener, to say the least. For starters, I wasn't really aware of the breadth and depth of the Trinchero portfolio. So, a little background might be helpful.
There are two Trincheros, in a sense. First, there are Trinchero Napa Valley wines, which carry the Trinchero name. We'll get to those shortly. Then, there is Trinchero Family Estates, which represents 27 different brands. Among them are some of my favorite everyday wines, including Joel Gott, Folie a Deux, The Show, Newman's Own, Main St. Winery, Angove, Ménage a Trois, Bandit and Jargon, to name a few. That's one of the things I discovered in Napa: Trinchero is a big enterprise.
But as I said, the focus here is on the wines that carry the words "Trinchero Napa Valley" on the label. For reasons hard to fathom, given the quality of these wines, there is a sad dearth of them here in DABC stores. But, they're worth seeking out when you travel out of state, and worth placing special orders for or finding restaurants that carry Trinchero if you'd like to drink them here.
Trinchero dates back more than 60 years, when Italian immigrant Mario Trinchero headed to Napa Valley from New York City with his wife and three children. Shortly thereafter, he purchased, with his brother John, a St. Helena winery that was abandoned during Prohibition. Things through the years ebbed and flowed and there were times when it was difficult for the Trinchero family to make ends meet. But they persisted. And today, Trinchero Napa Valley wines are synonymous with luxury: single-vineyard, handcrafted wines that are worthy representations of Napa Valley at its best.
Trinchero winemaker Mario Monticelli looks too young to drink wine, let alone make it. But his Trinchero wines garner much acclaim. Mostly, Trinchero produces red wines. But there's a good white, too: Named to honor Mario Trinchero's wife, Mary's Vineyard Sauvignon Blanc 2009 ($24) is from the first vineyard the Trinchero family ever purchased, in Calistoga. It's an aromatic wine, fermented solely in stainless steel, so there's no oak to clutter up its clean crispness, where tropical flavors—mango, tangerine and hints of pineapple—make it a beautiful wine for sipping in warm weather.
Trinchero mostly produces Bordeaux varietal wines—Merlot, Cabernet Sauvignon, Petit Verdot and Cabernet Franc, along with a Napa Valley Meritage 2007 ($50) I tasted. Monticelli says of Trinchero Meritage, "This is my favorite wine to make because, like having all the crayons in the box, it lets me paint the prettiest picture." And it is a pretty blend of Cabernet, Merlot, Petit Verdot and Cabernet Franc. My tasting notes indicate that I found this wine stunning, albeit young: rich, but smooth and silky, with blackberry and some hints of tobacco and anise. A comment of mine written in the margin from the tasting says it all: "Wow!"
Chicken Ranch Vineyard Merlot 2007 ($35) from Rutherford is an old-school, European-style Merlot with soft tannins and integrated oak. It's an elegant, somewhat feminine Merlot that Monticelli suggests drinking with a Bolognese sauce. At the same price point ($35), Central Park West Vineyard Cabernet Sauvignon 2007 might be named for the old New York City stamping grounds of the Trinchero family, but it's a Napa Cab all the way: lush and luxurious, medium-bodied, with signature blueberry and cassis flavors, along with a suggestion of cocoa—a smooth, very drinkable wine that is ripe, ready and hard to resist.