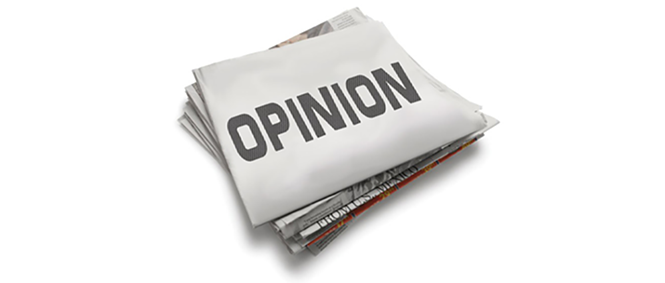 Beginning in the mid-20th century, three men unfailingly met for breakfast every Tuesday in the coffee shop at the old Hotel Utah—now the immaculately preserved Joseph Smith Memorial Building east of Temple Square.
The stylish restaurant was welcoming: Well-dressed women in white gloves picked at their chilled fruit cups. The tinkle of silverware and china filled the air. Light classical music and show tunes wafted from those newly installed marvels: stereophonic speakers. Waitresses in starched uniforms moved quietly among the guests.
The trio made small talk and joked as they pulled up chairs at their favorite table. Other breakfast patrons took notice, especially of the tall man in his mid-70s. The giveaway was his unmistakable shock of white hair.
The triumvirate was composed of LDS church prophet David O. McKay; Gus P. Backman, head of the Salt Lake Chamber of Commerce; and The Salt Lake Tribune publisher John F. Fitzpatrick.
After orange juice, eggs, toast and coffee (two of the three enjoyed their Folgers), they accomplished something that seems absolutely remarkable today: They decided the future course of Salt Lake City and Utah.
No stenographer discretely took notes, and a bulky tape recorder would easily have occupied a third of the linen-covered tabletop. Thus, we have no transcripts—only the extraordinary results. The breakfasts continued for a quarter century.
"The importance of this triad ... cannot be overstated," wrote historian Linda Sillitoe, "though their decisions were informal and largely undocumented."
In their McKay biography, authors Gregory A. Prince and W. Robert Wright quote the late John W. Gallivan, who succeeded Fitzpatrick at The Tribune's helm and at the breakfast table. "They were wonderful. There was all kinds of speculation about what really went on there—but there was just an exchange of stories and good fellowship."
Then, in a classic understatement, Gallivan added: "This isn't to say that important things didn't happen ... and [the breakfasts] did lay the background for the telephone calls that were made to bring about a decision that was good for the business community and the church's relationship [to it]."
As it is now, Salt Lake City was a two-daily-newspaper town in the '40s ... but just barely. Surprisingly, the church-owned evening Deseret News was in serious trouble, hemorrhaging money and losing circulation. The solution was an agency plan where the two papers' editorial staff would remain independent—but would share presses and advertising and circulation personnel. The trio eventually sat on the board of what became Newspaper Agency Corp. in 1952.
After staving off a protracted series of antitrust actions from the U.S. Justice Department, NAC's future was secured with congressional passage of the Newspaper Preservation Act of 1970, which authorized joint operating agreements between competing newspaper operations.
Thus, two editorial voices were preserved.
In 1967, officials broke ground for the new Salt Palace Convention Center on nine acres of LDS church-owned property a stone's throw from Temple Square. McKay, it seems, had offered Salt Lake County a dollar-a-year lease on the prime property. And with The Tribune's backing, taxpayers passed an $18-million bond.
"The church literally gave us those acres," Gallivan later recalled. "With that blessing, the donation of the land, we won the bond election by a two-thirds majority." The Salt Palace soon attracted national conventions and became the impetus for a local hotel boom. Before the complex was built, the city had 700 hotel beds; today it has some 20,000, according to STR Inc., which tracks the global hotel industry.
Economic and tourist growth increased exponentially during the ensuing decades—culminating with the 2002 Winter Olympics—and is still climbing.
When the iconic breakfasts began in the late '40s, more than a hint of suspicion and insularity dominated Utah's capital city and the state itself. "This Is the Place," read the era's license plates—but the unspoken message was, "But please remember, it's our place."
Fast-forward to today: As a long-time observer of all things Utah, I don't believe our citizens are nearly as polarized as we might assume. Nor do I believe Americans are as divided as it might outwardly appear.
Last month, I ran across an opinion piece by Steve Chapman in the Chicago Tribune. Stating the obvious, he writes that "extreme, vocal ideologues are gaining ground on both the right and the left," and President Donald Trump is exploiting the trend with every unhinged tweet. A third of likely voters, he adds, "think we are on the verge of a civil war."
Not so fast, warns Chapman. Maybe, just maybe, our assumptions are all unfounded. He cites Stanford University political scientist Morris Fiorina, who says only 60 percent of voters identify with the two major political parties. "Self-described moderates outnumber either liberals or conservatives."
Our skewed perception, Chapman believes, comes from the virulently partisan debates in Washington and, not surprisingly, cable news. But here's a statistic in the Chapman article that blew me out of the water: On an average night, Sean Hannity attracts 3.4 million viewers. Rachel Maddow, meanwhile, draws 2.8 million. That means a staggering 230 million American adults simply ignore the two most-watched cable news shows. And news viewership of ABC, CBS and NBC is less than 10 percent of the electorate. Americans, it seems, aren't news junkies at all.
So what's the real "polarization" problem?
Here, I'll paraphrase Shakespeare: "The fault, dear Brutus, is not in our stars, but in our leaders." Trump, Pompeo, Pelosi ... McConnell, Schumer, Lee. To me, they're the real villains in the nasty gridlock that grips D.C. today. And, as we learned Nov. 6, they're oh-so-replaceable.
Which brings me back to the trio of power brokers, quietly chatting over breakfast at the old Hotel Utah so long ago.
They weren't replaceable—and likely never will be.
For 35 years, Lance S. Gudmundsen worked for John W. Gallivan and three successor publishers at The Salt Lake Tribune. He now works for John Saltas. Send feedback to comments@cityweekly.net