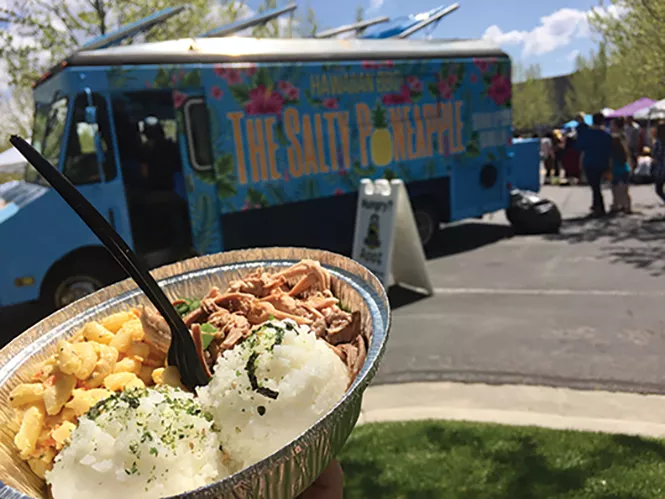 Truckin' for Charity
More than 30 local food trucks are scheduled to be on hand when Liberty Park hosts the 2017 Food Truck Face Off. On June 10, 3-9 p.m., visitors can buy tickets to purchase food items from vendors. Proceeds support five local nonprofits: Fourth Street Clinic, Habitat for Humanity, Utah Community Action, Volunteers of America Utah and YWCA Utah. The nonprofit that sells the most advance tickets will receive an additional cash grand prize from sponsors. Visit foodtruckfaceoffslc.org to buy advance tickets and for more information.
Party for the Birds
On June 2, beginning at 6:30 p.m., Tracy Aviary (589 E. 1300 South) hosts its ninth annual Ready to Hatch conservation gala. The fundraiser supports the aviary's breeding programs and other conservation efforts, and features live music, a silent auction and close-up encounters with some of the birds. While you're there, enjoy food provided by local restaurants including Laziz Kitchen, Meditrina, Pop Art Snacks and Pizza Nono, plus wine, spirits, beer and coffee from local purveyors. Adult tickets are $100 per person; visit tracyaviary.org for advance purchase.
Burger Week Bingo
If you've been snoozing, National Burger Day was May 28—but that doesn't mean you can't keep celebrating that delectable marriage of patty and bun. City Weekly Burger Week continues through June 4, with a chance to win prizes for visiting any of the more than 30 participating locations, including Gracie's, Squatters and the newly opened Carnegie's. Just print your official gameboard at cityweekly.net, take it to one of the locations and get a stamp every time you get the restaurant's featured burger; the more stamps, the better your chances to win. That's on top of the fact that once you've enjoyed these amazing treats, you're already a winner.
Quote of the Week: "I always say, 'Eat clean to stay fit; have a burger to stay sane.'"
—Gigi Hadid
Send tips to: comments@cityweekly.net