Scrubs Thursday, Oct. 25 (NBC)

Season Premiere:
You can stop whining about those hour-long
Office
episodes—
Scrubs
is back! Now you're going to whine about
that
, aren't you? It's the final season; show a little respect … or at least imagine a TV world free of Zach Braff.
There's
a smile. When
Scrubs
debuted on NBC in 2001 alongside the likes of
Inside Schwartz
(!) and
Emeril
(!!), it looked like genius: No laugh track, absurdist sensibility, rapid pace, Zach Braff's mere
potential
to become annoying. Now, that not-so-fresh feeling has set in and
ER
has long since surpassed
Scrubs
in pure ridiculousity (I'm betting on The Rapture—the Biblical one, not the cowbell-happy band—to hit Chicago General during Sweeps). Still, there are plenty of jokes to be had at the expense of
House
and
Grey's Anatomy
—let 'em rip, Dr. Cox!
Making Menudo Thursday, Oct. 25 (MTV)
Series Debut: The '80s Latino boy-band launched the careers of Ricky Martin and Mark Anthony, and we're still arguing about open borders? Making Menudo is the reality-TV proof that, when you reach the bottom of the idea barrel, you can just kick it over and tunnel down a couple of miles until MTV backs up the money truck (c'mon, you've seen A Shot at Love With Tila Tequila—they'll buy anything). After not nearly enough years on hiatus, Menudo is making a "comeback" via yet another audition-and-whip-a-group- into-shape-even-though-we-don't- have-enough-time-oh-the-pressure! reality show. Or Making Menudo is actually on the Food Network, and I've made a huge mistake.
The Next Great American Band Fridays (Fox)
New Series: I know this one is about music, 'cause "band" is in the title, it's been on for a week, and I saw one of the competing groups in Las Vegas just before they auditioned for the show in August: Los Angeles' Pretty in Stereo, an all-female pop-punk foursome who are already a fairly successful indie act. They didn't make the TV cut—since The Next Great American Band is from the American Idol clone factory, that must mean they were even better than I remember. The only finalists with an ounce of rock & roll cred are Detroit blues-rock terrorists The Muggs, so you know they're not going to last. America awaits its next Daughtry.
Californication Monday, Oct. 29 (Showtime)
Season Finale: David Duchovny as a self-loathing writer who overindulges in booze, drugs and random hot women (sometimes simultaneously—there just aren't enough quality scenes involving snorting coke off hookers' asses on TV) with little consequence beyond a second-season pick-up? No wonder critics love this show! Californication isn't quite as good as its Monday companion Weeds, but it's far more interesting and addictive than previous "adult" Showtime dramas like Huff (remember that?), and especially HBO's current gawdawful Tell Me You Love Me (trying to forget that?). In the season finale, Hank (Duchovny) is the last hope to salvage the wedding of his One True Love Karen … funny how that works out, ain't it?
Nip/Tuck Tuesday, Oct. 30 (FX)
Season Premiere: There's little that hasn't been given away in FX's gratuitous previews for the Season 5 premiere of Nip/Tuck: Sean and Christian move the plastic-surgery practice to Los Angeles, where everybody is more beautiful, self-absorbed and into even kinkier sex than what the duo had grown accustomed to back in Miami, from whence they apparently traveled on foot, endless loop of "Wicked Game" playing in the background. And yes, Sean's boney wife and creepy son are moving, too … sorry.
Ghost Hunters Wednesday, Oct. 31 (Sci-Fi)
Six-Hour Live Halloween Special: Someone's still buying this bullshit? Really? Boo!
DVD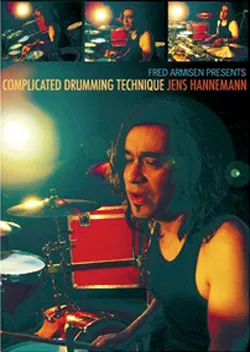 Complicated Drumming Technique
Jens Hannemann (SNL's Fred Armisen) in the ultimate (and only) instructional percussion send-up video. Everybody, syncopate! DragCity.com
Hostel 2
Dumb American girls traveling Europe are tortured and killed in an orgy of bondage, boobs and blood. It's the road-trip comedy of the year! Sony.com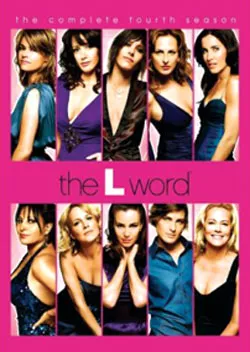 The L Word: Season 4
The lesbian drama-rama gets its groove back with some new cougars, too much Jenny and not enough Alice. Never enough Alice. Paramount.com
Mind of Mencia: Season 3
Sure, he ran out of material in Season 1, but he's yet to run out of everyone else's material—oh snap, get Joe Rogan on the phone! ComedyCentral.com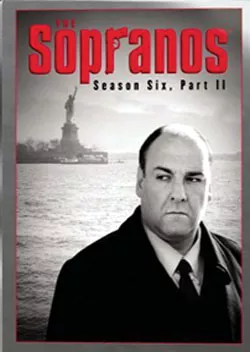 The Sopranos: Season 6, Part 2
The last days of the Sopranos, some more literally than others. And no, there's no "alternate ending" for the finale—get over it, already. HBO.com
Veronica Mars: Season 3
Also known as The Final Season, or the Neptune's Next Top Rapist arc of the Veronica Mars series. Oh, how we miss ye, Ronnie. Paramount.com
More New DVD Releases (Oct. 23)
The Company, Meet the Robinsons, NCIS: Season 4
BROADBAND

TheDailyShow.com
Launched last week, Comedy Central/Viacom's extensive new Website for The Daily Show With Jon Stewart features a searchable database (date or topic) of 13,000 video clips from the fake-news series dating back to 1999—basically, every damned second of the Stewart-hosted era, presented with YouTube-ish efficiency. Impressive, but why no clips of original host Craig Kilbourn's 1996-98 stint? How soon they forget … Yambo!
Listen to Bill Mondays at 8 a.m. on X96's Radio From Hell. Syncopated blogging at BillFrost.tv.