Amne$ia Friday, Feb. 22 (NBC)
Series Debut:
See the dollar sign? That's how you know it's a game show, not a Lifetime movie about a career woman who loses her memory after being raped by her abusive ex-husband who was sprung from jail for kidnapping their baby and selling it for drugs and no one can touch him because he's a powerful U.S. congressman—except for the one underdog female attorney who believes in the case! Where was I? Oh yeah: Dennis Miller (!) hosts this test of contestants' memory of events from their own lives. For a whole hour. I'd rather watch
Defiled by Justice: The What's-Her-Name Story.
Breaking Bad Sundays (AMC)
This debuted weeks ago amid much hype and critical praise, and then … what? The premiere episode of Breaking Bad was as intriguing as first outings get: Sad-sack high school chemistry teacher Walt White (Bryan Cranston and an unfortunate mustache) turns 50, gets diagnosed with a terminal disease, realizes his life sucks, decides to finally cash in, becomes a meth manufacturer and plots to sell the most primo, science-tested crystal New Mexico has ever smoked. In the following weeks, however, instead of making sales and raking in the cash, Walt was still cleaning up the double-murder clusterfuck of his first-episode run-in with rival meth peddlers. More realistic (and sympathetic) than speedy montages of money and baggies changing hands, for sure—but also damned depressing and anxiety-inducing. Coupled with the desolate backdrop of a craphole New Mexico suburb, Breaking Bad practically dares you to keep watching. Too bad more series don't.
Quarterlife Tuesday, Feb. 26 (NBC, MTV)
Television Debut: Being in your 20s is really, really hard, you guys! Quarterlife (they say it's a lowercase "q," to which I say "fq") is an Internet series that NBC picked up during the throes of the writers' strike; perhaps you're among the million-or-so who've seen it in eight-minute online intervals. Now, those mini-eps have been compiled into a weekly TV hour—which can seem way longer, depending upon your level of fascination with the "problems" of gorgeous 20-somethings. Dylan (who, despite being model-hot, is a "geek-nerd" because she wears weird clothes and drops things) works at a women's magazine by day and vlogs (that's "video-blogs," you dead-tree-reading relics) about herself and her friends by night. She only seems like a whiney and self-absorbed gossip until we get to spend quality screen time with her friends—compared to that lot, she's deeper than a dozen Angela Chases (My So-Called Life, history buffs). Like your Facebook compatibility apps, Quarterlife should have remained strictly online.
Men in Trees Wednesday, Feb. 27 (ABC)
Return: Wasn't The Only TV Column That Matters™ an advocate of Men in Trees at one point? Where along the way did we lose that lovin' feeling, Anne Heche? ABC apparently feels the same way, bouncing the show all over the date schedule like that crazy girlfriend who refuses to just break up no matter how many restraining orders are levied. Speaking of which …
Head Case Wednesdays (Starz)
HBO's In Treatment has sucked all the fun out of therapy—never thought I'd be turning to Starz (the Big Lots of movie channels) for a psychoactive reboot. The second season of Head Case (starring Alexandra Wentworth as a Hollywood therapist-to-the-stars who's quite mental herself) is even funnier than the first, probably freed up by the assumption that no one's watching an original series on Starz. The comedy gold comes from the series' seemingly endless list of celebrities willing to play loony versions of themselves (or, in Andy Dick's case, just himself); most recently, she convinced Good Charlotte's Joel Madden to give up music and become the Corolla-driving office drone he's always dreamed of being because, as he admits/acts, "I'm not very good at rock & roll." From comedy, comes truth …


DVD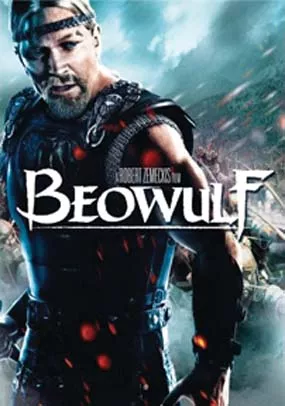 Beowulf
Angelina Jolie, Crispin Glover and more voice the CGI fantasy epic that'll make you forget Polar Express and the ol' PG-13 rating. Paramount.com
Highlander 5: The Source
After years of practice, someone finally made the absolute worst Highlander sequel ever. Congratulations, no need for No. 6. Lionsgate.com
Hotel Babylon: Season 1
The BBC's sexy soap about a sexy hotel full of sexy staffers and sexy guests getting into all kinds of sexy situations—sexily, natch. BBCAmerica.com
Punky Brewster: Season 4
Speaking of sexy … uh, anyway: The final season, wherein spunky Punky confronts bankruptcy, scam artists and child abuse! Yow! ShoutFactory.com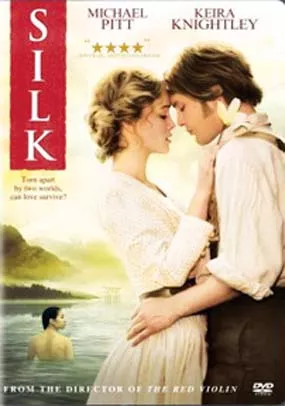 Silk
A silk trader (Michael Pitt) is torn between love for his wife (Keira Knightly) and lust for a Japanese warlord's 'ho. This can't end well. NewLine.com
The Smurfs: Season 1
Finally on DVD! Now, Gen-Xers everywhere can get together and reminisce: "Wow, I don't remember it sucking that hard." WarnerBros.com
More New DVD Releases (Feb. 26)
Bone Dry, Day Zero, Hooligans, The Last Hit Man, Newhart: Season 1, Resurrecting the Champ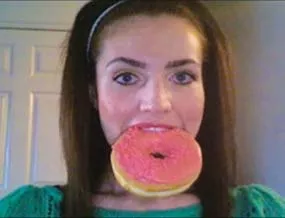 BROADBAND
BeanerLaRue
Local actress/comedian Deena Marie got her 15 minutes (and 18,000-plus hits) of Internet fame recently when YouTube.com featured her video "The Joke" on its front page—and she has 11 more that are equally funny. Like "Diet Commercial," wherein she not only plans to slim down to her pre-holiday weight, but her birth weight, or her as Victoria Beckham, defending David's "trouser snake."
Listen to Bill Mondays at 8 a.m. on X96's Radio From Hell. Trouser snake blogging at BillFrost.tv.